Creating and making the most out of your outdoor living space can take a lot of planning but does not have to cost you the earth. Things that you can consider include:
During the summer time, nobody wants to miss the cool evenings at the outdoor living space. Lighting plays a key role in setting a perfect ambience for your outdoor living area. Light sets a particular mood, provides safety and creates focal points in your outdoor living space. Choose between solar or electrical light to illuminate your outdoor living space.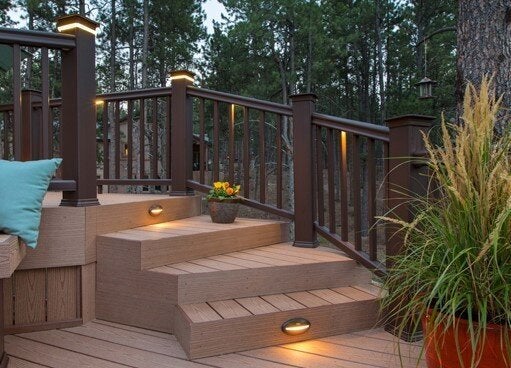 Solar lighting comes in handy, especially during the summer. Solar light creates ambience with solar path lights that absorbs light during the day while throwing beams of light from the container plants at night. Apart from providing illumination at night in your outdoor living space, the solar path lights in the plant containers also adds a soft lighting to your living area.
Perfect ambience can also be created using candles. A more stylish lighting option would be hanging of festoon lights or white holiday lights around the rails or at the edges of the umbrella to bring out a magical experience especially during the night. You could also incorporate insect repellent candles or torches. Not only do they act as a source of lighting in your living space, but also offers protection against annoying insects.
During cooler months, incorporate ceramic fire at your outdoor living space. The ceramic fire provides lighting and also brings in warmth especially on cold nights. Arrange your furniture strategically to ensure that each person can experience the light and heat.
A solid base floor is a must have in creating an outstanding outdoor living space. Wooden decking used to be all the rage, but has recently been replaced by composite decking. A composite decking will give you that desired surface since it is a slip-resistant, splinters-free floor surface that does not require oiling, sealing or painting.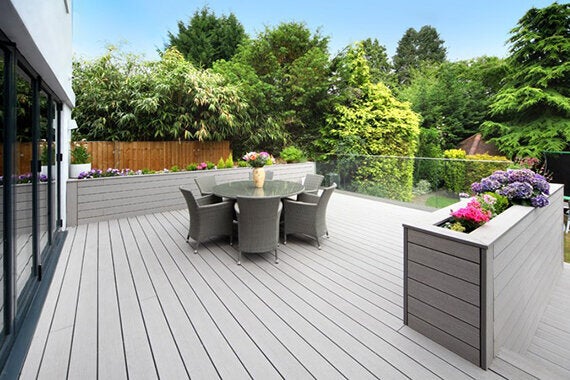 Further, composite decking surface does not fade in the sun and requires minimal maintenance and repairs, therefore, saving time and money.
Unlike plastic decking, composite-decked floors neither cracks nor bows. Choose a reputable company that offers recyclable decking and utilise high-quality deck boards to carry out the composite decking for you. You will love the fantastic outlook of your outdoor floor surface.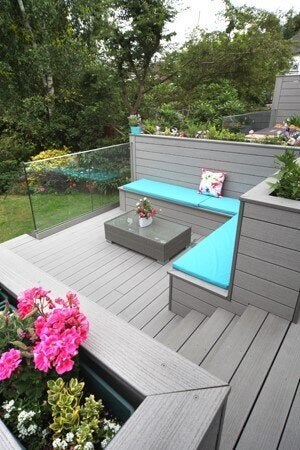 Keep a natural outdoor living area
Create a natural outlook of your living space for a luxurious experience. Bring out the organic lift for your outdoor area by utilising natural elements of nature, for instance, the organic flowers and plants. Potted plants placed around your outdoor living area adds a sweet aromatic scent and also the amazing features of its colours. Some of the incredible plants for your outdoor living space include Gardenia Crown Jewel, Giant Papaver King Kong and Hydrangea Paniculata Vanilla Fraise. Before purchasing these plants, consider factors such as the type, shape, colour, size and the intensity of sunlight that the plants will need.
Also, you could bring in the natural elements of fire display or water feature in your garden. The physical elements will create a relaxed, vibrant and attractive look for your outdoor living space.
Create a well-spaced outdoor living space using the natural plants. Set up a natural green wall by arranging the potted plants well to bring out clear pathways within the outdoor living space. Also, be creative enough to create small rooms within the outdoor living space by arranging the plants strategically for a sensational outlook.
Look for a perfect site for the outdoor living space
Locate the most suitable place for your outdoor living space. Consider a well levelled, comfortable and inviting site that will accommodate your furniture, fire pits and other home comforts.
Also, consider locating your outdoor living area adjacent to the main building preferably next to the indoor kitchen. A convenient location makes it easier to access your refrigerator, pantry, and dishes among other necessities. You can also opt to add a door from your interior kitchen to your outdoor kitchen for even greater efficiency.
However, always ensure that before setting an outdoor kitchen, your outdoor living space is spacious enough to accommodate cooking and serving area.
Either way, choose a location that best meets your preferences and needs.
To achieve the desired comfort that you need in your outdoor space for you, your family and friends, you need to get cosy patio furniture. Outdoor furnishings should not be limited to the common side tables and coffee chairs rather incorporate a broad range of comfortable outdoor furniture. For instance, couches, bean bags, day beds, and lounge chairs.
Having your desired outdoor furnishings does not necessarily imply that your outdoor living space will appear spectacular. Arrange your furniture strategically to create a well-arranged dining space and relaxation zones. Also, create clear pathways within the outdoor living space using the shrubbery or paved walkways to ease traffic flow within the outdoor area.
Compliment your outdoor living space with decorative pieces such as vases, cushions, hammocks, water and fire features, and sculptures to bring out the best sense of style for your outdoor area.
When purchasing your furniture, you need to consider several factors. One of the important considerations is the durability of outdoor furniture. Also, choose outdoor furniture of high quality, made of weatherproof materials, lightweight and which require low maintenance costs.
Note that your outdoor furniture should look inviting and comfortable enough for you, the family and your guests. Therefore, bring out the best visual appeal out of your outdoor furnishings.
During the summer season, most people make the most out of the outdoor living space. The outdoor area serves as a dining area, relaxation site and the most suitable place for catching up with family and friends. However, as soon as the winter season approaches, a lot of people tend to do away with spending time in their outdoor areas because of the harsh weather conditions. Nonetheless, you can make the most out of your outdoor living space even during the autumn and winter months when you have garden rooms.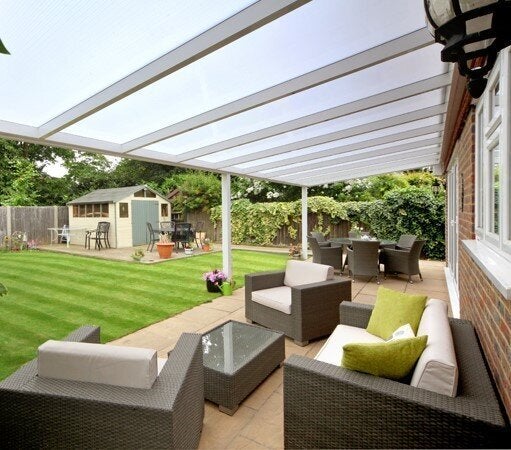 The construction of the garden rooms makes use of the solid aluminium material. Therefore, offer protection against harsh weather conditions. Consider having garden rooms in your living space to make the best out of outdoor living space throughout the various seasons. You do not want to miss playing, dining, catching up with family and friends and even relaxation in the outdoor arena even out of summer season.
Also, just like a conservatory, a garden room will increase your living space. Further, the garden rooms provide a conducive environment for keeping your property safe from any damage or even rainy season. Therefore, garden rooms not only acts as an outdoor relaxation site but also safe storage area.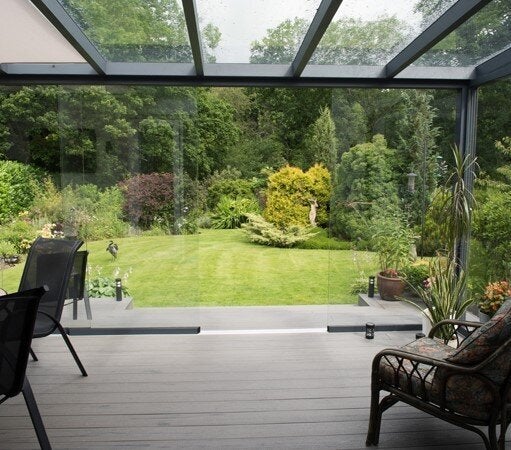 Have a perfect colour theme
The colour theme also defines a perfect outdoor living space. You can opt to make use of your interior colour scheme in your outdoor living space or have a different colour scheme altogether. Nonetheless, choosing a similar interior colour theme for the outdoor area would be much easier.
Although the colourful furniture is appealing, often they have compromised longevity. As a result, consider plain furniture but compliment with bright accessories, outdoor cushions and other personal touches for fantastic outlook. You may opt to use neutral coloured furniture. The design of the neutral coloured furniture withstands various elements.
Whatever type of design you choose for your outdoor living space you should make it a relaxing space that you can enjoy for as much time a possible throughout the year.
Related