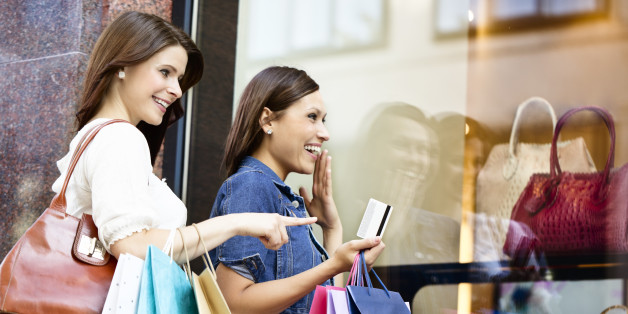 Getty
The Stereotypical Brit
"I don't drink coffee I take tea my dear. I'd like my toast done on one side". This is probably one of the few interesting songs depicting the life of a typical Brit. Englishman in New York it is. We truly are a people of several stereotypes. Yes we do like tea but surely we do like other things. For a country that experiences not just one but four seasons in a year, changes come handy and lifestyle simply becomes a matter of going through the motions as the seasons change. Buying products is a bit difficult a deal especially during the trying times of economic decline. Whenever we need to acquire something it is very crucial that we do at least a bit of a research to understand the how's and the whys of the stuff we are eyeing to buy.
May it be recession, change of season or simply the change of interests, the buying behaviour of people does tend to diverge. How do we typically deal with the change of season in terms of securing our needs? Perhaps it will be a good idea to have a deeper understanding of our brainwork when it comes to acquiring merchandises.
Change of season. Change of reason.
Every season brings about trends that we either follow or simply ignore. This becomes an even more difficult challenge for business enterprises to keep their trade afloat despite the changing needs and wants of people. During summer the Brits love to indulge in travelling to places such as the US, Spain and other neighbouring countries. Another venture that soars higher during summer is the business of producing awnings. This overhang is a subordinate layer attached to the peripheral hedge of a structure. It shows that more building owners prefer to attach awnings to their edifices during summer to combat the heat. In the winter however, awnings production experiences what could be a low season due to colder weather. Also, it is a time for skiing for most British so we make it a point to ensure that we are well-geared and ready for the snow.
During autumn, poppies are vended in the UK by the Royal British Legion except in Scotland where they're traded by the Earl Haig Fund. Some folks start to wear poppies on their clothing from mid-October, although it's usually the penultimate week of the month that collections start. During spring, travelling especially short ones to the countryside are squeezed in. You see, every season is special. Most businesses try to adjust and tailor their strategies based on the wants of the Brits. For a country that has varying seasons, the key is to ensure that people will remember your service or products and that they will feel the need for it rain or shine.
The Misconception about Recession
"When you read reports of a recession, it's easy to feel disheartened," utters Simon Wells, chief economist at HSBC in an article from The Guardian. "Household budgets are squeezed, and price inflation continues to outstrip wage inflation. Nevertheless, there's no point being greatly anxious with the up-to-the-minute statistics and absolutely no reason to panic."
We often think that recession is not a good time to splurge on things. What we fail to realize is that by preventing ourselves from buying, we are not contributing to the alleviation of our country from the deep seated situation we are in. Sidestepping the shops will never take us out of depression: instead, perhaps the time has come to be more nationalistic in our product selections. We're not speaking about purchasing the surplus of odds and ends accessible for the royal diamond jubilee. But we could deliberately buy commonplace items made in Britain, such as British groceries, clothes and toys. How about celebrating with an all-British egg sandwich and English wine?
Might we, as patrons, be able to fetch the nation out of stagnation?
A chief UK and European economist at IHS Global Howard Archer says "It's a fact that if we bought more British goods, we'd limit the imports and that would help the economy. However, it would have to happen on a significant scale for it to make a difference, and only the people who can still afford to spend, without getting into further debt, should be spending."