 Alamy
With the general election just over one-year-away, we're all starting to think what could make the difference on polling day? What matters to young people? And could youth action really Swing The Vote in 2015..?
In fact, a major survey by youth charity vInspired was released last week and pointed towards blogs (like The Huffington Post you're reading now), social media and particularly influencers on Twitter shaping the political debate in 2015.
According to the charity (which is the UK's leading youth volunteering charity) and its Swing The Vote campaign, the election is set to be won or lost on social media - with young voters calling upon parties to adopt new techniques to woo them to the ballot box.
The Swing The Vote campaign aims to empower young people to make their voices heard and take part in the political process. The campaign is calling on politicians to ensure politics is relevant, so that young people feel empowered and encouraged to have a say in the nation's future.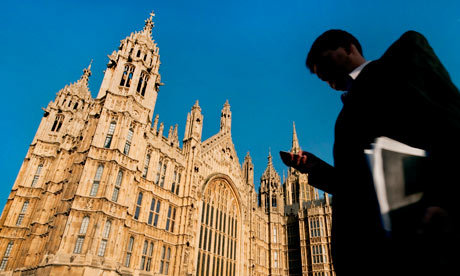 Swing The Vote: Why it is time for Westminster to listen to young people
This is important, right? But do young people care?
Well, yes they do. According to vInspired and YouGov figures they account for nearly 14% of the electorate, this means the youth vote is incredibly powerful. Despite bypassing the ballot box in the past, this generation is now highly politically and socially active with four in five young people having taken action on issues and causes in the last year. More than half have signed an online petition, almost a quarter have tweeted about a cause or issue and one in five has even gone as far as boycotting a company's products or services.
So, we know for a fact that they care about issues. So how do we get them to care about politics?
vInspired's Swing The Vote campaign is calling on all party leaders to pledge to deliver their top five election promises affecting under 25s on to Twitter. Around two-thirds of young people in the OnePoll survey said politics would be "easier to digest and understand" if delivered on Twitter.
Moira Swinbank, vInspired Chief Executive said: "The more young people begin to believe in the power of their vote, the more they will be able to influence the positions of the major parties and the more they will be able to expect from them. Whether it's more meaningful action to tackle climate change or greater university funding that drive young people to the ballot box, the youth vote is crucial and should not be ignored. At vInspired we see thousands of young people give their time voluntarily to make the world a better place by being socially engaged on issues and campaigns that matter to them - they just need politicians to connect with them and show them that they can make a difference, change the world and Swing The Vote."
The campaign is now gaining real momentum in the corridors of power in Westminster, as politicos realise that young people could really make their voice heard in 2015.
Jamie Bartlett, Director of the Centre for the Analysis of Social Media at Demos added: "Official party membership is in rapid decline and voter turnout is low particularly among young people. Is this evidence they don't care? No - the number of young people signing online petitions has increased year on year. In fact, more young people than ever before are taking action and making their voice heard by contacting politicians online too. But the best place to have your voice heard is at the ballot box - so I hope vInspired's Swing The Vote campaign is a huge success and young people get their voice heard."
The Swing The Vote campaign now is calling on Britain's youth to get involved in politics and have their voice heard. It's super simple too! Young people should simply say what would make them vote by uploading an Instagram video and using the #SwingTheVote hashtag. The videos will be collated into an incredible short film that will be presented to the leading political parties and used to campaign for better representation of young people in politics.