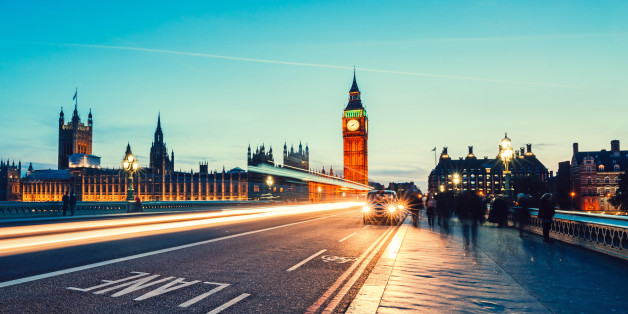 Nikada via Getty Images
Modern slavery is a barbaric crime which destroys the lives of some of the most vulnerable in our society.
Most of us are aware of the prevalence of this horrific crime abroad - a fact I imagine sadly wouldn't surprise many Londoners reading this.
What might be a surprise however, is this is an issue that is just as relevant here in London. The truth is slavery didn't end in the 1800s and it isn't just a problem abroad. This is an issue that effects people in your country, in your city, possibly even on your street.
Modern slavery doesn't stop at our borders queue at passport control, it knows no boundaries and doesn't discriminate by nationality, ethnicity, sexuality or age.  Traffickers take advantage of the vulnerable where ever they find them and mean millions endure experiences that are horrifyingly inhumane.
It is unacceptable that in our society there are vulnerable people who have travelled long distances believing they were heading for legitimate jobs and a future, but find they have been duped, forced into hard labour, locked up, and abused. And this is happening right here in London.
There are criminals here in London who have stolen lives to generate income for themselves and we are leading the world in taking action to tackle this terrible crime defending the British values tolerance, mutual respect that define our society. We brought forward Europe's first 'Modern Slavery Act' which gives law enforcement the tools they need to tackle modern slavery and people trafficking which has seen a 40% rise in the number of victims identified.
We have been working with the communities directly, to identify and support victims. But we must do more at home to tackle this scourge. And we are. The Prime Minister announced that Britain will train new specialist investigators and frontline police officers, and we will develop the expertise of prosecutors so that they can better handle complex cases and support traumatised victims.
This is a good start, but this problem cannot be solved by Government action alone. This is why I particularly welcome the work done by the Evening Standard to highlight victim's stories and bring these attacks on our society to the forefront of our collective consciousness.
And we must all lead by example in our own communities in my constituency of Sutton and Cheam and across London. Not only by condemning this horrendous crime, but by reaching out and supporting those outside our immediate circles. Asking the uncomfortable questions that could save a life.
No one should live in fear of these crimes and everyone has the right to feel safe at home and in their communities. By working together we will drive further progress in the battle against this cruel exploitation. We are clear; these crimes have no place in our society, and to those who commit them - you cannot hide.
Paul Scully is the Conservative MP for Sutton, Cheam and Worcester Park