I'll be honest. Until last year, the last time I had bought something second-hand, I was listening to grunge and had dyed my hair purple. I was a teenager and it was circa 1994, don't judge me.
Since then, I've had a view of vintage stores being more of a political than a fashion statement. Some smelled a bit.
But loving our (or someone else's) clothes for longer, is one of the easiest and most powerful things to do to help topple the fashion industry from its place as the second most polluting industry globally. And donating clothes to charity instead of throwing them out sadly does not solve the issue. Charities often receive far more donations than they can possibly sell, which means many end up being thrown away. And that polyester summer dress you wore only twice? Nope, not biodegradable.
And so my work in sustainable fashion and greater awareness about the environmental impact of my own wardrobe made me give vintage shopping another try. As it turns out, my idea of it could not have been more outdated.
When vintage is done well, the quality of the garments is far superior to what you can buy on the high street these days, and that includes some of the premium brands. That's because, by and large, garment manufacturing has become much much faster over the past decade, so garments from the same label now and 20 years ago, will often not be finished to the same standard.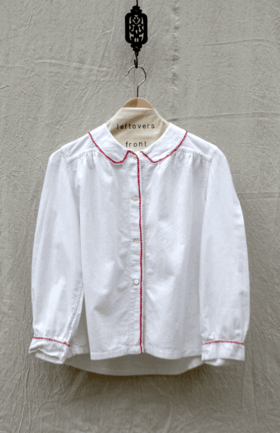 I now own a few second-hand pieces that are more than 20 years old. I don't own anything from a large, mass-producing fashion brand that has lasted that long, even if my 14-year-old denim jacket is giving it a really good go.
There are many vintage stores, or, dare I say it, charity shops that carry beautiful, often flawless or even unworn items.
Here are three tips for getting the most out of vintage shopping.
Firstly, have some imagination. Vintage stores are not places that lure you in with beautiful branding, images of models taller and thinner (and probably more photo-shopped) than you, or, sadly, topless guys standing in their entrance. So look at an item and imagine it in a different context: 'Would I like this if I saw it in Anthropologie/on the King's Road/on Redchurch Street?' If the answer is yes, go for it and congratulate yourself on bagging something unique.
Secondly, either learn basic sewing skills to take a hem up or in, or pay a tailor £5 to transform a vintage find into a made-to-measure luxury. Personally, I have learnt that my enthusiasm for sewing vastly exceeds my skill. While I've done good work on a silk top, I've totally butchered a more intricate dress. So next time the tailor it is. Still worth it, financially and otherwise.
Thirdly, exercise some caution with second-hand items from cheaper brands. Second hand is not necessarily vintage. If you can tell by the label that something is truly 10+ years old and the details (hems, buttons) are still intact, you know you are looking at true quality. If it's more recent and from a midrange brand, its condition should tell you whether it's a good purchase. It absolutely can be, like a flawless, beautiful summer dress I bought at a charity pop up recently. But if it's a poorly manufactured piece, most likely it won't.
Here are a few of an increasing number of online stores that do second hand fashion really well.
Launched in 2009, this online market place offers beautiful pre-loved clothes from medium to the very high end, so it's great even for a more corporate wardrobe. You'll find everything from Cos dresses and half-price 7 For all Mankind jeans, to gently used luxury handbags. That means you may or may not save money from shopping there, but you'll have definitely upped your environmental bank balance. You're a hero!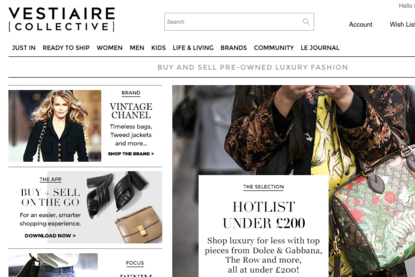 An incredible gem of a place in London's Brixton Village. The small online offering belies the larger, but carefully curated range of on-off cotton shirts, lace dresses and leather accessories. So beautiful, it can only be French.
Yes, their branding needs a major overhaul, but trust me, it's good. Their website is an imperfect representation of the quality of their five stores across the UK and one in Sweden, as I happened to find a beautiful, silk dress in a retro print in one recently. If anyone asks when I wear it to the next summer wedding party, it'll be 'Vintage Erdem'. I bet you, no-one will ever know.
Obviously. Where else would you find beautiful and truly one-off pieces, some made of luxurious fabrics like raw silk, all for the price of lunch? Think you couldn't afford sustainable fashion? Think again! One boutique I've enjoyed shopping at is Cat Called Esteban, but there are too many great ones to list them, have a look.
Concerned about the fashion industry's environmental footprint? Consider voting with our wallet and give vintage fashion a go.
This September The Huffington Post UK Style is focusing on all things sustainable, for the second year running. Our thirst for fast fashion is dramatically impacting the environment and the lives of thousands of workers in a negative way. Our aim is to raise awareness of this zeitgeist issue and champion brands and people working to make the fashion industry a more ethical place.
We'll be sharing stories and blogs with the hashtag #SustainableFashion and we'd like you to do the same. If you'd like to use our blogging platform to share your story, email ukblogteam@huffingtonpost.com