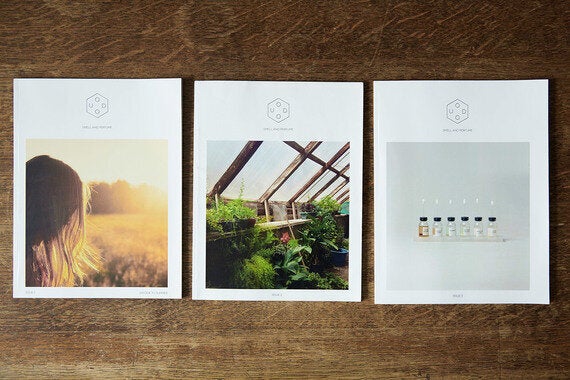 Magazines are closing down, newspapers are struggling, and you're reading this online. Print is dying, right?
Two young Irish writers beg to differ. They're proving that there's a growing market for high-quality, aesthetically attractive, content-driven niche publications. And, like many other niche magazines, they both sought funding through Kickstarter campaigns.
Liam Moore, aged 29, is a digital designer who currently lives in London. He set up ODOU, a gorgeous and intelligent print magazine about perfume and smell. It's personal, reflective and intimate. "Though there are articles and features about perfume, it's more about smell in general," he says. "It's written for the lay person in mind as well as the occasional 'harcore' smell enthusiasts."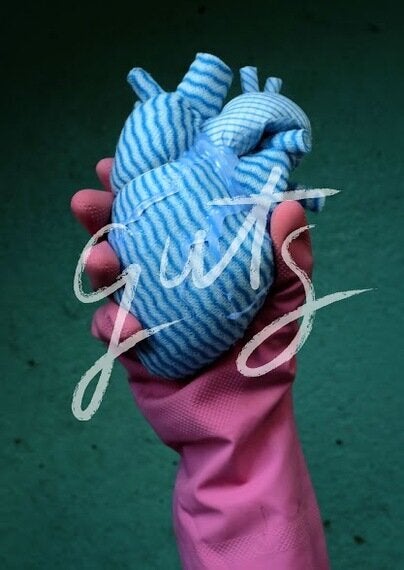 Roisin Agnew, a 25 year old journalist from Ireland, had an hugely positive response to her Kickstarter campaign for new magazine Guts, which features a selection of personal story-telling and confessional writing by an impressive list boasting some of Ireland's finest writers (including Irish Times arts editor Laurence Mackin and top comedian Maeve Higgins), all drawn to the project because of its timeliness and the unique creative freedom on offer. And all without any money changing hands.
ODOU came about as a result of Moore's interest in perfume in his teens. "Every Saturday, my mum and I would visit my aunt at her work on the beauty counter of the pharmacy and occasionally she'd give me the sample bottles of fragrance telling me: 'Wear that and you'll smell the best in your class'. Or sometimes: 'Wear that and the girls will like you.' I remember feeling really special as it was grown-up to wear fragrance or aftershave."
Liam learned more about fragrance through a part-time job in soap shop Lush. Why is grapefruit essential in that shower gel and what benefits does it have? How is the oil extracted and by whom? He read the novel Perfume and, despite the grim aspects, he became hooked on scent. He tried creating some fragrances of his own. He wanted to know more, but there wasn't a dedicated magazine out there, so he set out to create his own. Three gorgeous issues of ODOU in, he launched a Kickstarter campaign.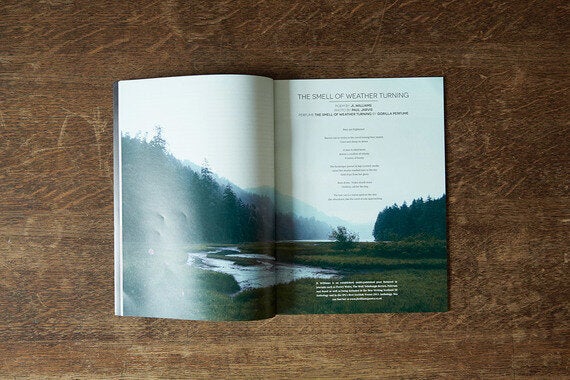 Roisin set up Guts because, she says, she felt that creative writing was becoming the "forgotten runt" of the creative fields that are flourishing in Dublin. "I think confessional writing is having a huge moment right now. I was fascinated by the love-hate-marmite relationship seemed to have with it, whether they call it 'oversharing' or 'brave'. It's really our most contemporary form of writing, straight out of blogging, and I think in spite of ourselves most people have a bit of a voyeuristic compulsion with it. And I was simultaneously aware of the huge talent in illustration there was in Dublin."
Each issue of Guts has a theme, and so far they have included "The Heart is a Lonely Hunter" about love and heartbreak; "I Know You Are, But What Am I?" about alienation and not belonging; and "Blow Smoke & Hard Candy" about drug use in Dublin, both addictive and recreational.
It was a clear, defined concept - a particular type of story told by great writers and matched with strong illustrations - and it resonated. Agnew reached her target of €3,000 in four days. By the end of the 28 days, she'd made €5,200. "Crowdfunding is like dropping your idea in the deep-end of a pool and watching it sink or float," says Roisin. "It's brutally honest."
My path to glory would've been a hard one. I would find success as a failed novelist living in some impoverished central European trash heap selling hash and co-habiting with a bi-polar model, soused in absinth and home-distilled vodka. It would take months of work before the underground literary scene would catch onto my genius, and probably at least a year before The Guardian got hip to me. Hollywood thereafter. Wait, no, HBO. I'd hold firm and wait for the right offer. Write the screen-play myself. And possibly star in it also. Or direct. Not both. That would be boorish (by Brian Heron, Guts Magazine)
As Liam approaches his Kickstarter deadline, he may fall short; this would be a real shame, as ODOU is brimming with a diverse mix of poignant, uplifting and compelling stories - and it's a real visual treat. There are many standout pieces but one article in particular, chosen by both this journalist and Liam himself, wouldn't be out of place in a major international newspaper. Pia Long's article, "I Love Natural Chemicals", debunks the "natural vs synthetic" debate that is rife in the fragrance and cosmetic industry, pointing out that the air we breathe is made of chemicals and that chemicals are far from all bad:
I have just had some aqua, fructose, glucose, sucrose, E460, E461, E462, E464, E466, E467, glutamic acid, aspartic acid, oleic acid, 2-methyl butyraldehyde, pentanal, methylbutyrate, octene, hexanal, styrene, benzaldehyde, with my breakfast. What is this horrid chemical bilge I am eating? Blueberries.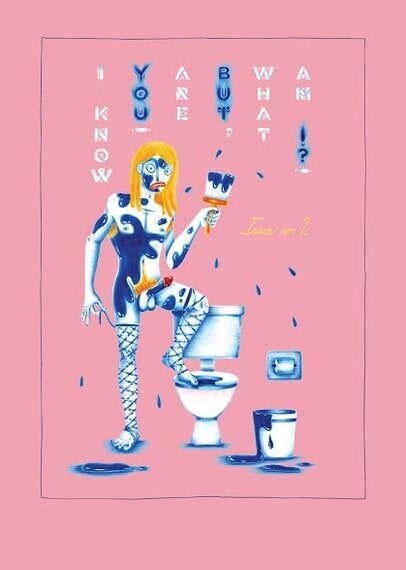 For Roisin, a promotional video by videographer Steve O'Connor was key in getting people's attention. Rewards included dinners, prints, copies of the magazine and the chance to guest-edit an issue. But the most popular reward was a copy of the magazine and love letters written while drunk. "The problem was we'd be too drunk to write, or we'd be too into the love letters to drink. We made it eventually. My favourite love letter was written by one of our contributors as a fridge who was in love with its owner who was mistreating it."
Both Agnew and Moore were clear on one thing: their product had to be beautifully designed and finished, justifying its existence in print rather than online. They both wanted to create a limited edition collectable item about writing, that would be made to a high standard in terms of content, aesthetic and feel.
There's a resurgence in print, they both agree, pointing to the likes of Hello Mr, a magazine "about men who date men" which is a breath of fresh air from mainstream gay shite, as well as Root + Bone, a magazine about the grimy behind-the-scenes of London's food culture. People want new and fresh ideas. They want well-illustrated and unusual stories. And they'll pay for them. Don't write off the magazine just yet.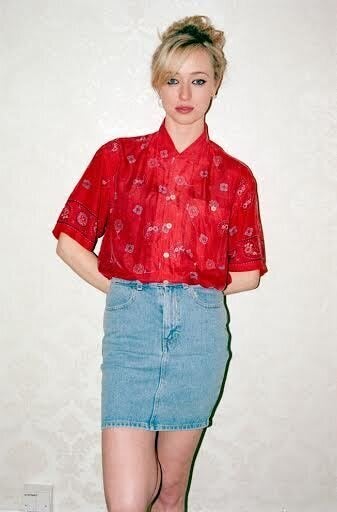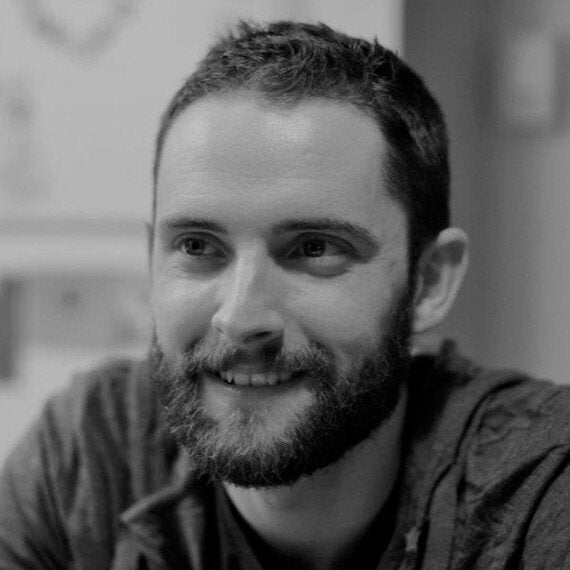 Related