Benedict Cumberbatch as Hamlet has taken over from Bradley Walsh in The Elephant Man as the hottest theatre ticket in London. Although critics and fans have been divided in their reviews of this roll of rolls (and we're not talking sandwiches here), Cumberbatch has firmly put Hamlet back on the map. Coincidently as fans were camping out overnight to get tickets (and that's before the play had officially opened), I was in Helsingor home to Kronborg Castle made famous as Elsinore Castle in Shakespeare's powerful play.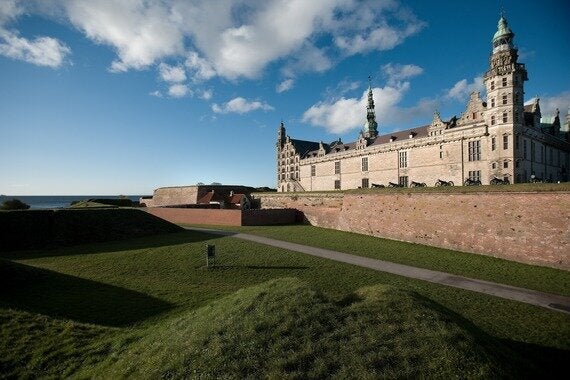 Photo courtesy of Visit Denmark + Ty Stange
Kronborg is a world Heritage site with soaring towers and a huge banqueting hall. King Frekerik 11 built the castle in 1574-1585 at the narrowest neck of the sound between Denmark and Sweden. Trading vessels from all over the world would have sailed through this and had to pay tax "the Sound Dues" to the Danish King. Although, it's not known whether Shakespeare actually visited Kronborg he would no doubt have heard or read about Hamlet, the legendary Danish Prince and since Kronborg was already known throughout Europe, it became the setting for Elsinore Castle, Hamlet's castle. Back in the day, English merchants trading in Helsingor would visit the castle to honour the Dane and to see where he was buried. I too decided to offer my respects and caught one of the plays performed in the courtyard of the castle as part of the annual Shakespeare Festival.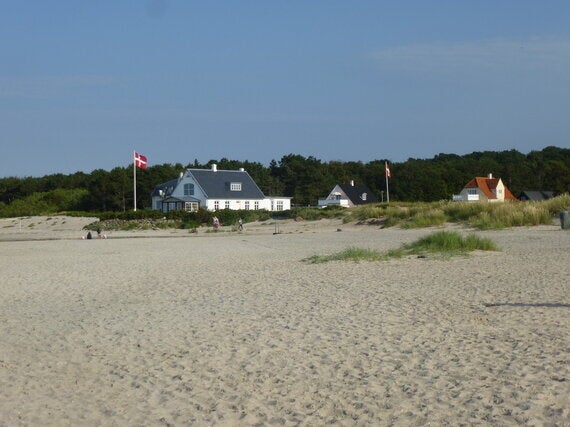 Just up the road from Helsingor is Hornbaek where Denmark's young and beautiful take summer houses and look like something out of a Ralph Lauren ad on the beach. Not a tattoo or anyone who needed to miss a meal or two in site. A long stretch of soft white sand, backed by dunes covered in wild roses . I could just as well have been in The Hamptons or Cape Cod with everybody having paid a fortune to enjoy simple pleasures like biking to the local deli to sample one of the deliciously dangerous Danish pastries. The whole place has a laid back, glamorous feel particularly at night when the local restaurants serve melt in the mouth freshly court fish as you're serenaded by bands singing easy listening covers. I admit this might not be everybody's idea of fun but all this within reach on a £40 return ticket from Luton on Ryan Air, I felt very smug.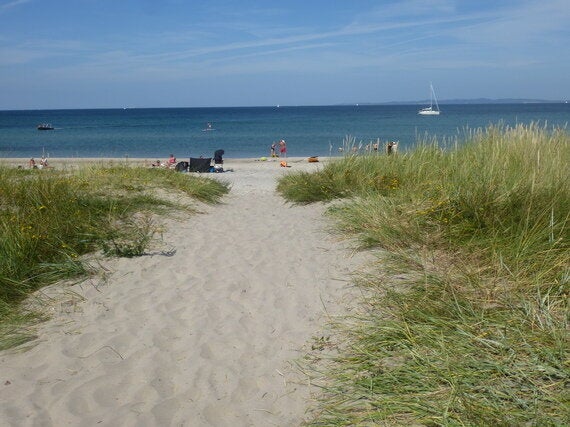 Having this year swum from Nevis to St Kitts, I eyed Helsingborg in Sweden across the mill pond flat water. Should I try and swim it ? Although at only just over 3 miles, still a tad too long, so I opted to enjoy just wallowing in the gin clear water instead, another pleasant surprise, no murky brown North Sea water this. I haven't seen water this clear since of the coast of Croatia, albeit considerably colder.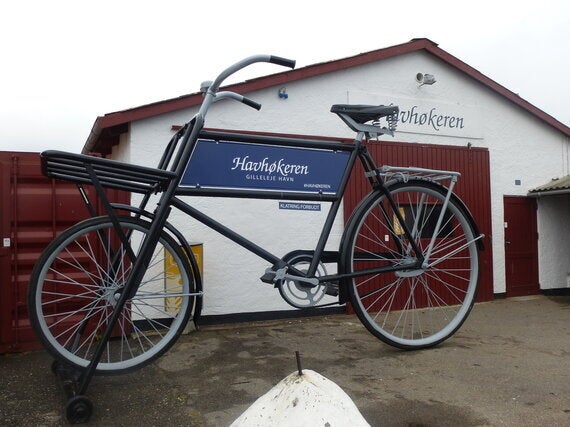 I've always liked Denmark. It's design, bacon, pastries and bicycles (they even make them for giants !) but also the quality of life that everybody seems to enjoy.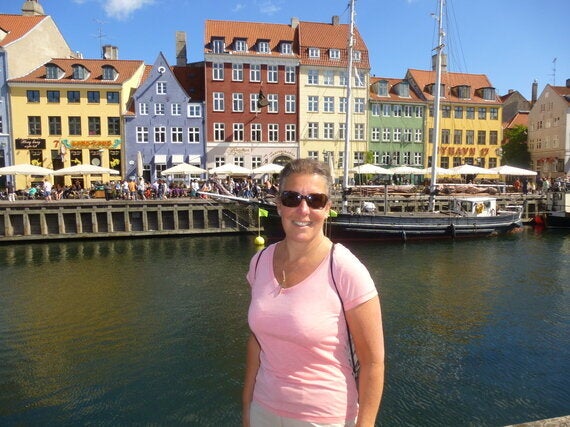 In Hornbaek particularly the artist's light and general ambience makes for a great short hop from Copenhagen. Helsingor is only 45 minutes away by train and Shakespeare lovers can get their fix of the bard as well.