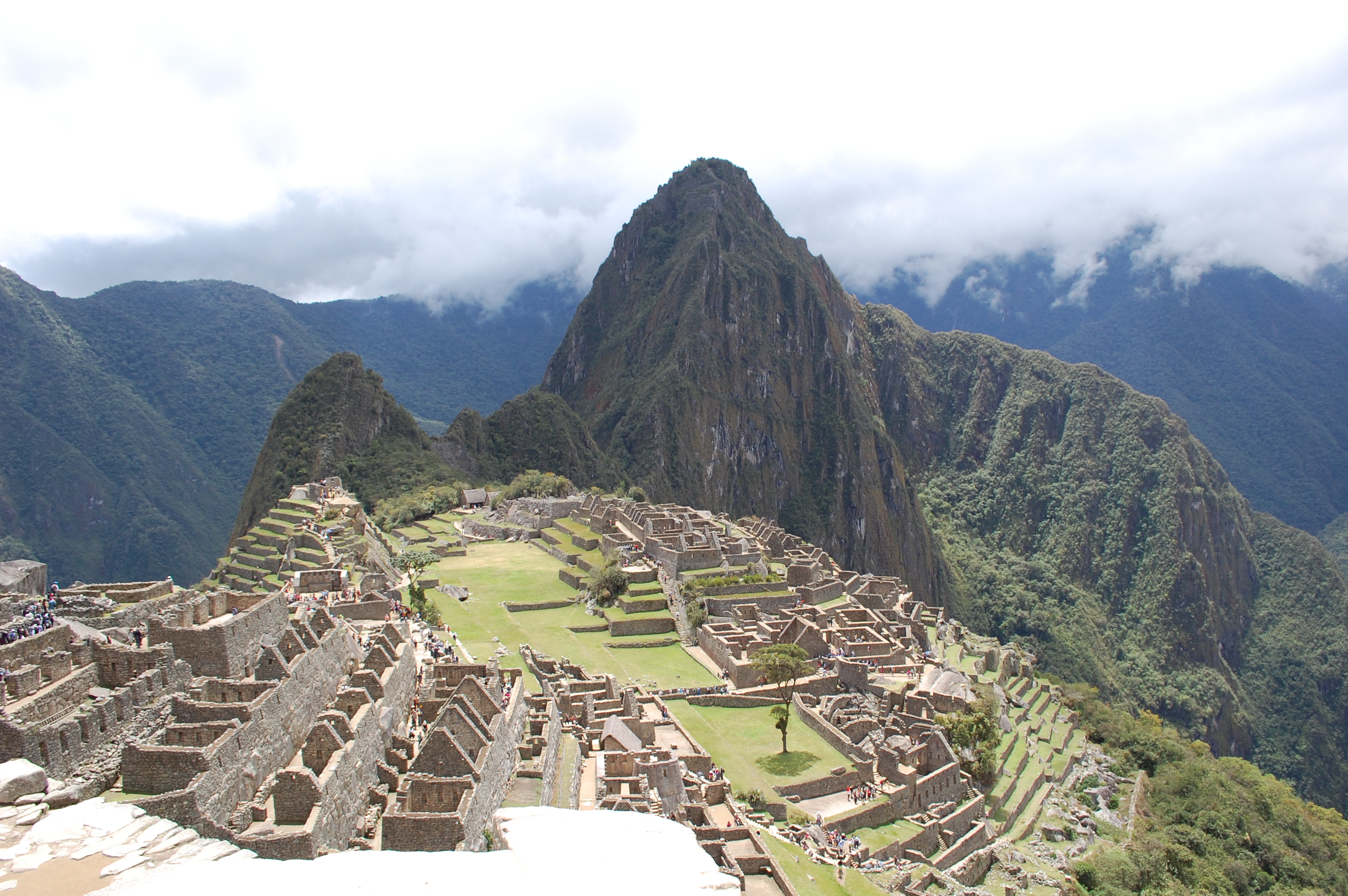 After three weeks in Peru and the main iconic sites - Macchu Picchu, Colca Canyon, Lake Titicaca all ticked of, it's time now to share my initial impressions.
Whilst others might be overawed by the sheer majesty of the Andes and the wonders of the Inca Empire, I've been amazed by how super sized everything is. The corn (and there are 35 varieties) seems to be on steroids, avocados the size of footballs even the guinea pigs are enormous . The latter are bred on farms and are part of the Andean diet and before anybody gets too sentimental, guinea pigs have been eaten in the Andes for centuries before they were domesticated as pets in the west. Quails's eggs which might be thought of as a delicacy at home are street food here. I can't get over how clean Peru is, the streets are constantly cleaned and how many shoe shiners there are. I guess the Peruvians like their shoes clean as well.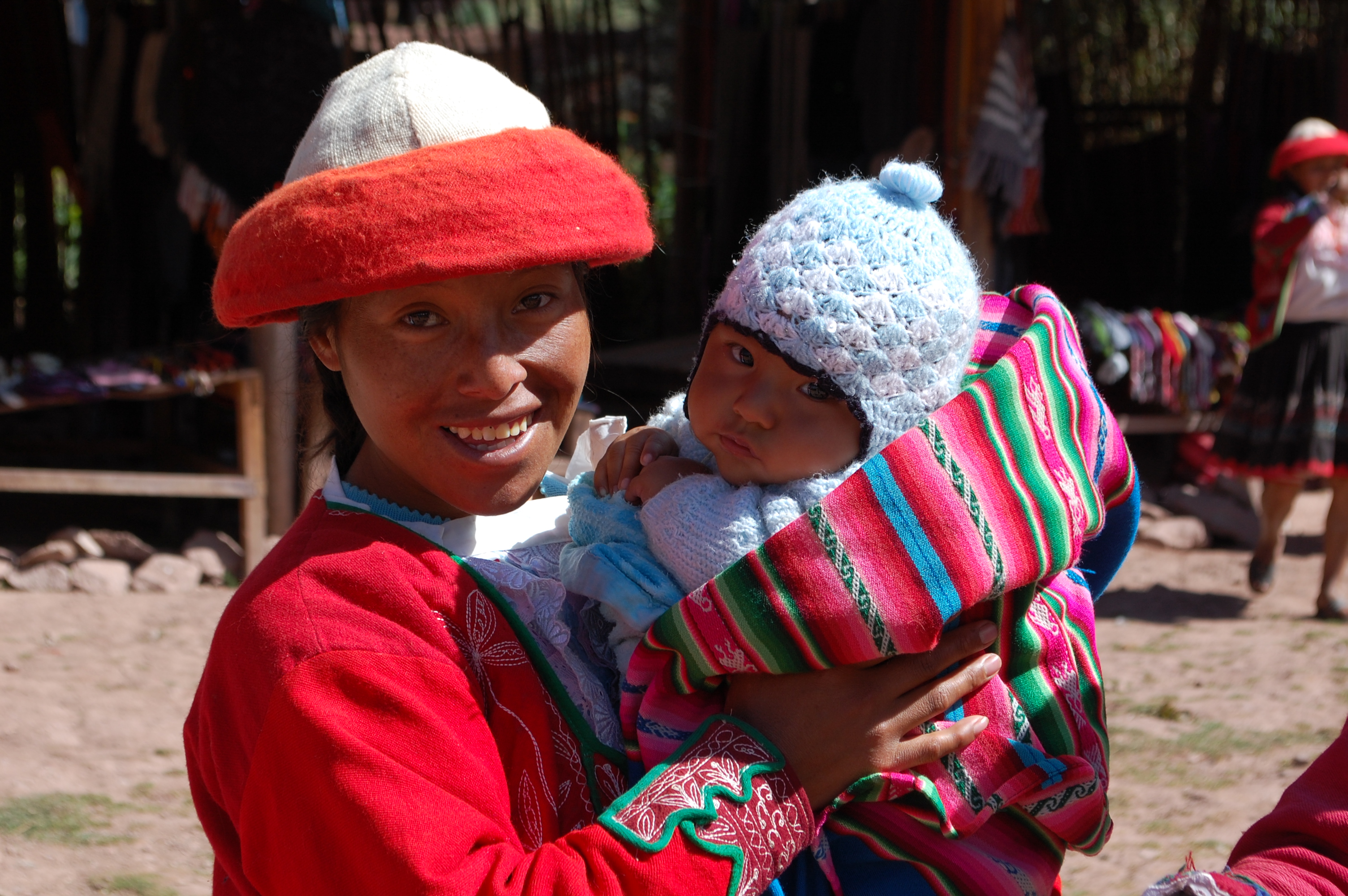 The people are tiny and friendly and with a willingness to help that as a cynical Londoner I find very refreshing. One of my guides, a lovely and gentle man had an interesting turn of phrase and after a while I asked him where he had learn't his English, "from rap songs, I love Eminem !". I have however managed to pick up one word vamos, meaning "let's go", probably as I've heard it a lot as I've loitered around taking photos. There's been no shortage of wonderful material to photograph framed by the never ending big skys.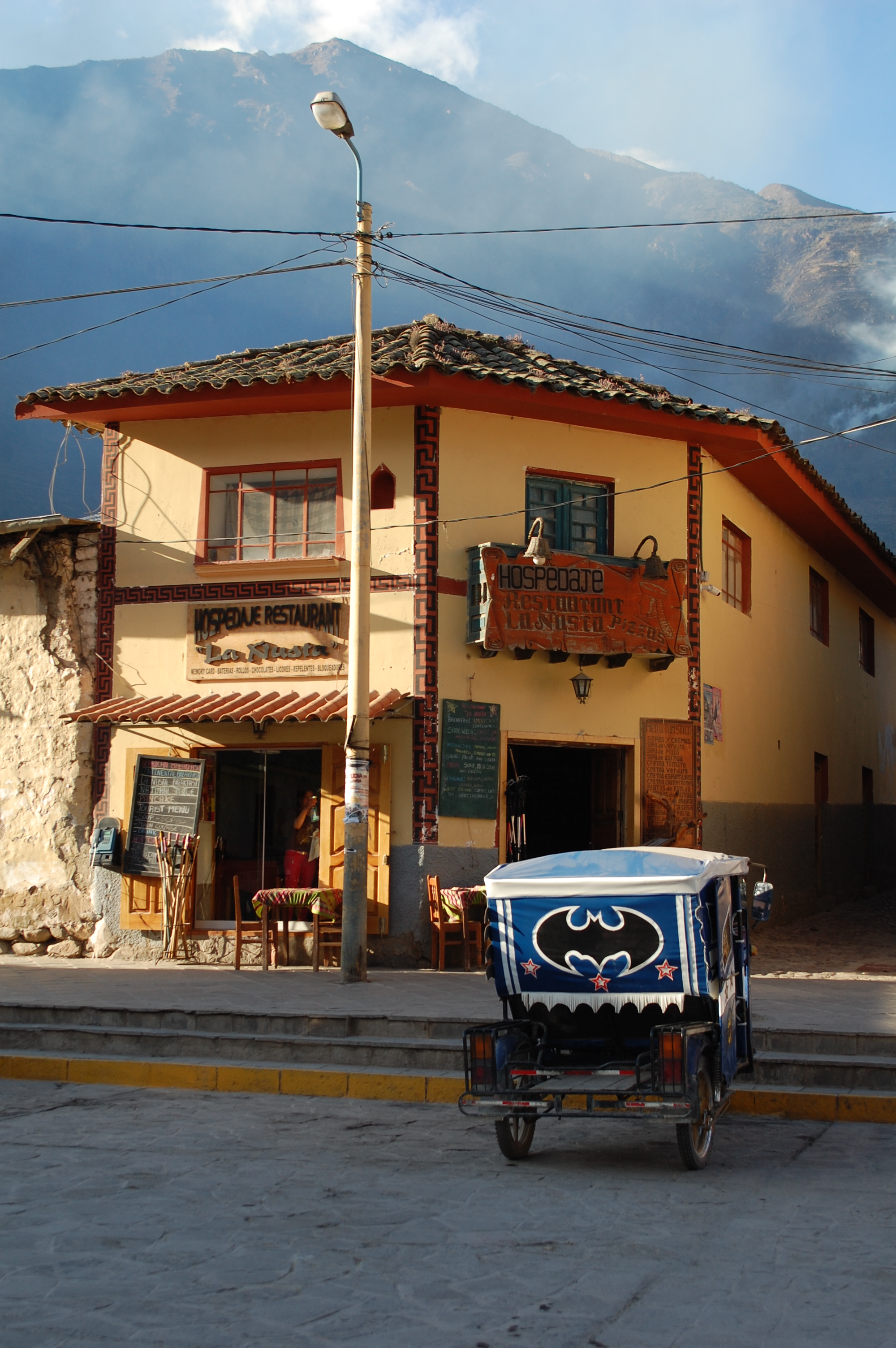 I wish I'd known before how easy it is to get around. Local buses are frequent and comfortable. There's no standing around in bus stations looking bemused and feeling confused as has happened to me in the past from India to China. If you look lost, someone will quickly point you in the right direction and the bus driver's assistant shouts clearly and loudly the name of the destination the bus is heading to. I thought I'd done rather well in booking a bus ticket, filling in the form, handing out the right money until I later looked at the ticket to find that my first name was now British and my surname Citizen ! As for the long distances buses, why fly when they offer an equivalent first class air service with fully reclining seats, pillows and blankets, seat back entertainment with a wide selection of films (mostly in English with Spanish subtitles), a meal, even an in flight so to speak magazine. They're safe and reasonably priced as well. Taxis, although in some cities ridiculously small (you wouldn't want to be a tall man) are cheap and on one journey the taxi driver sang me some Spanish melody, loudly but beautifully, a wonderfully atmospheric way of entering a city after an overnight bus ride. Again, something I for one have never encountered in London, a grumpy mini cab driver more like. Even cheaper in some cities are the motortakis, a funky form of local transportation (Peru's equivalent of India's rickshaws or Thailand tuk tuk with many inexplicably having a batman symbol on the back.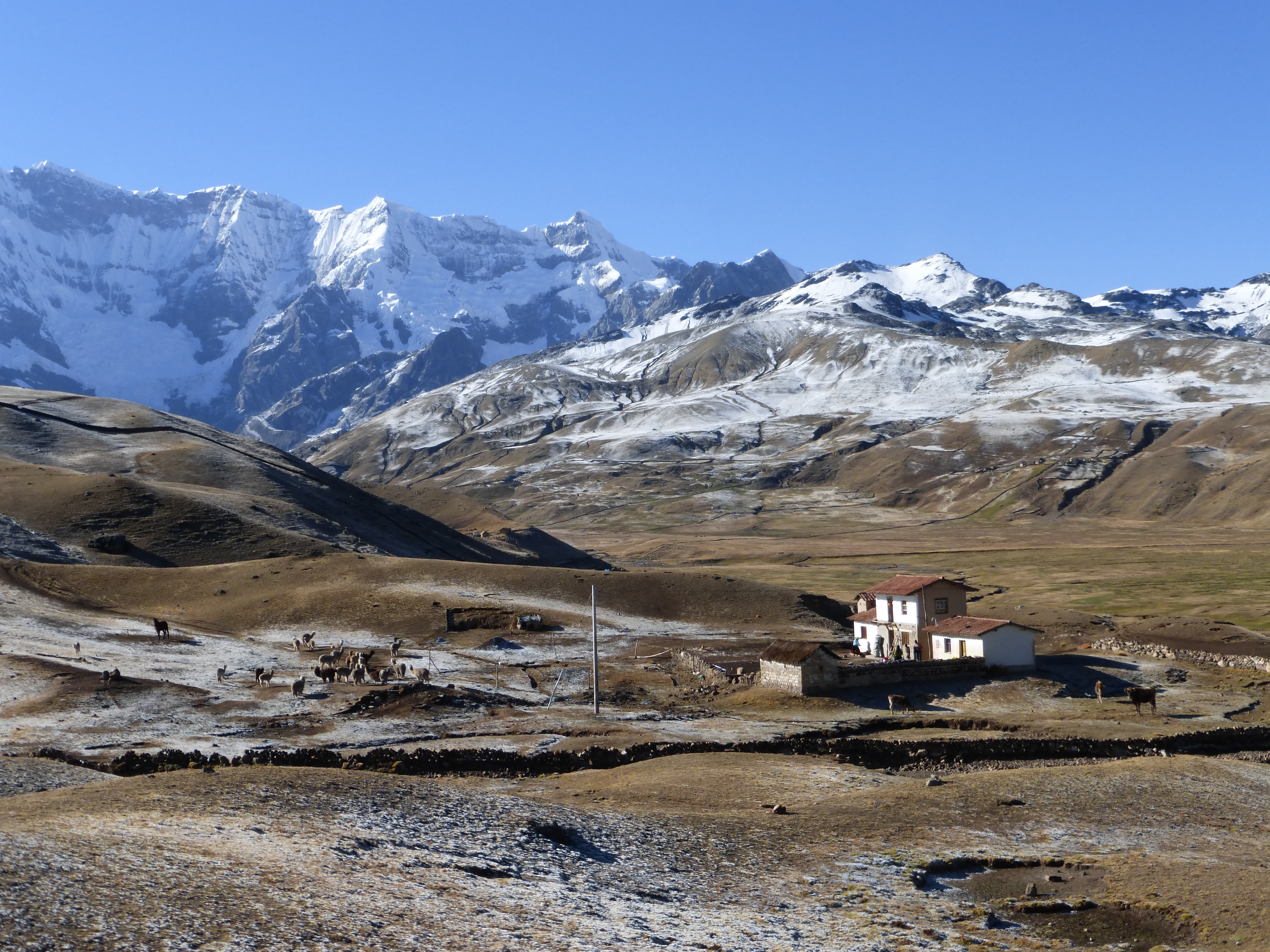 I've left behind my diet coke addiction but haven't acquired a taste for the local soft drink Inca Cola, a lurid yellow colour and tasting like liquid bubblegum. To read more about my experiences along The Lares Trek click here. The Ausangate Trek is less visited, in fact it barely gets a mention in either the Lonely Planet or Footprint guides and judging by the entries in the visitors book that you sign on entry to the park, I was the only one visiting that day and the only previous visitors were a handful of French travellers a few days before. Only a 3 hour bus ride from Cusco, snow capped Ausangate at 6,384 metres makes an awesome backdrop as you trek through lush alpine meadows with grazing llamas and alpacas, greeting the local women in their flattened hats with trimmings and picnicking beside high alpine lakes. It's high and wild and judging by my ear to ear grin in every photo, it got the big thumbs up from me.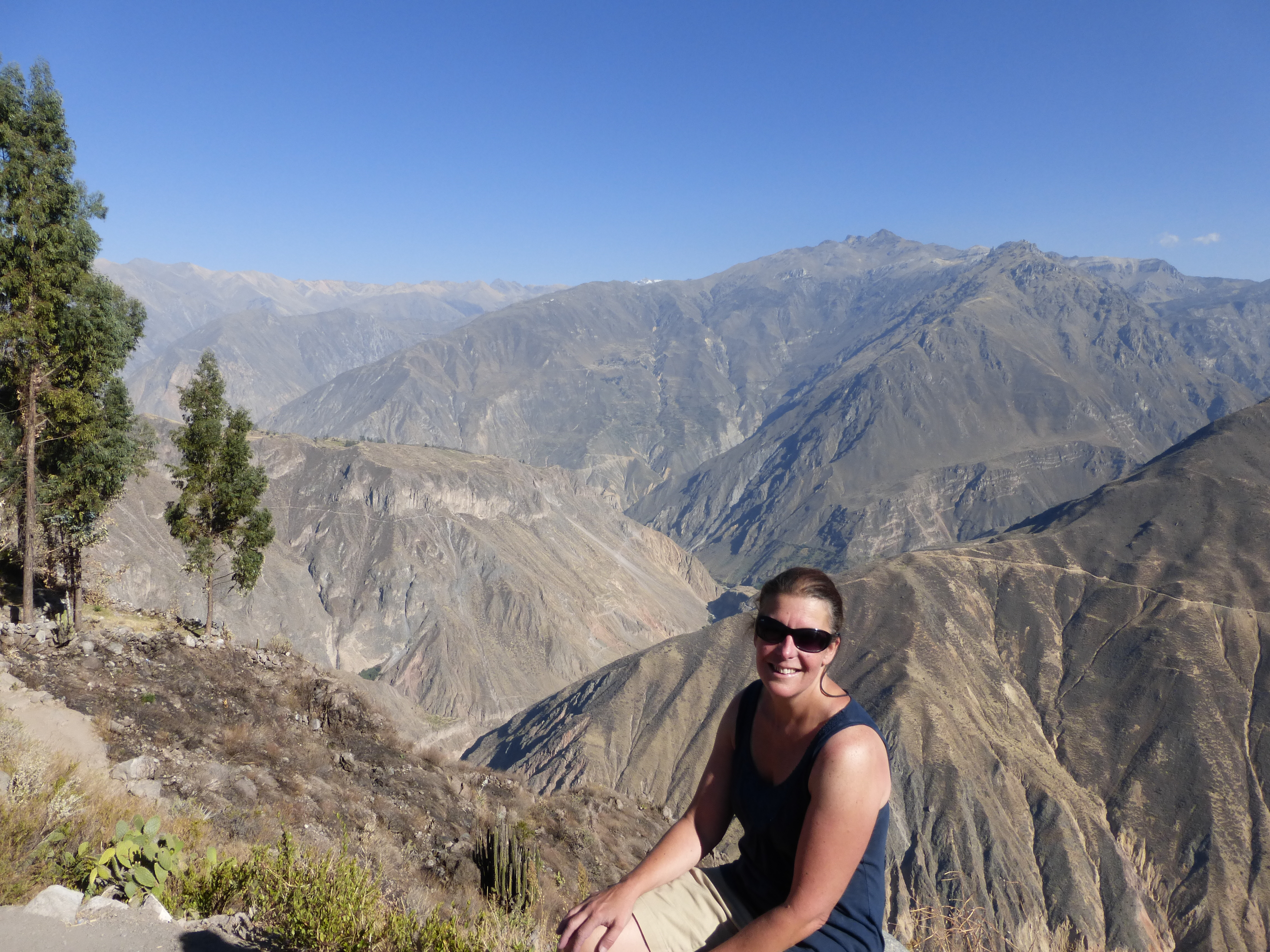 Trekking in the Colca Canyon on the other hand is on many people's list of "must dos" in Peru and justifiably so. There were plenty of warnings about bringing plenty of water and sunscreen but not about the sheer drops from the narrow paths and landslides and who has the right of way when going head to head with a mule train. Have your wits about you at all times and don't even think about attempting if you suffer from vertigo. One thing I've realised is that it is no longer possible to simply turn up somewhere and hope to book in to the hotel or hostel on your budget and most recommended by your guide book, the internet has put a stop to that and it'll have been booked up weeks in advance. However, hostels and hotels are now finding that people are booking and then simply not turning up, in some cases there are 50 % no shows, so if you don't turn up by 6 pm they give your room away, an added stress as often, you've no idea what time you're going to arrive. Alternatively booking through an agency on the street isn't always foolproof, on arriving at a hotel I'd paid for, the taxi dropped me of at a derelict building, the hotel sign still visible but obviously not having been occupied for many years. Another tip, try and stock up on plenty of small change as it's more or less impossible to change larger notes.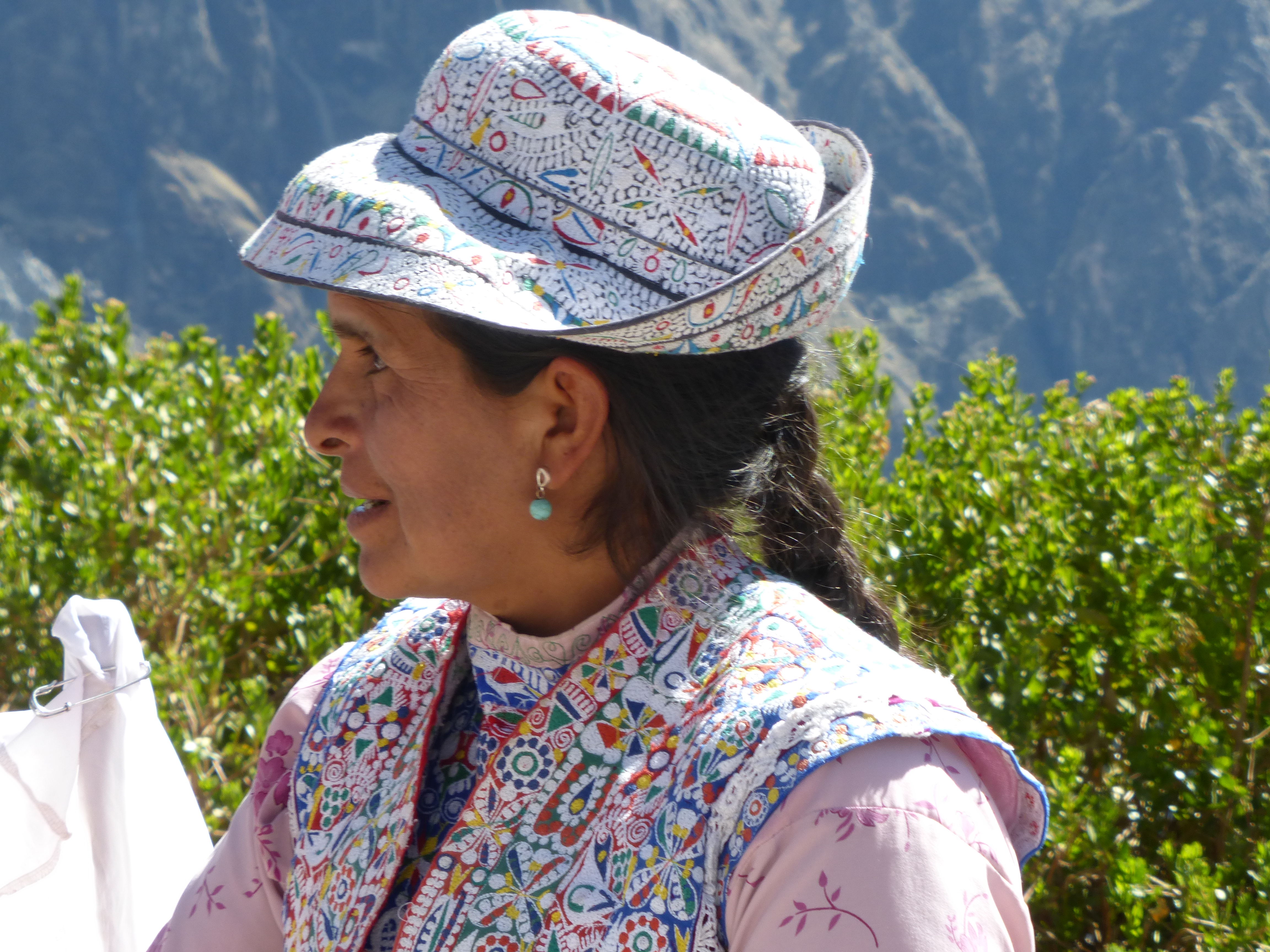 For me the undoubted highlight of Peru has been the people. I've only really touched on a small area of Peru - Cusco and the Sacred Valley, Arequipa and the Colca Canyon and Puno and Lake Titicaca yet I feel as though I've visited 3 entirely different countries as reflected in the traditional dress. There were sombreros in Cusco and red ponchos in the Lares Valley. Then just up the road in Chincero, red and black elaborate jackets and hats whilst the women in the Colca Canyon wear totally different embroidered hats and long skirts. I on the other hand have worn pretty much the same thing every day.
All photos taken by Petra Shepherd