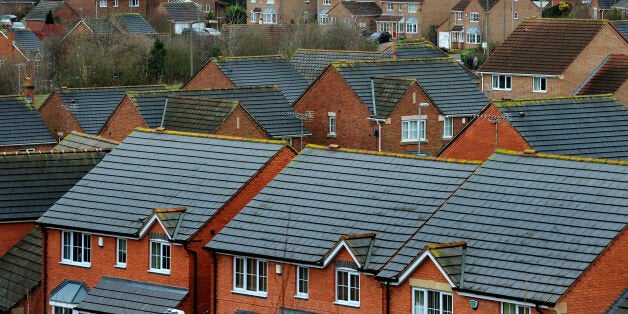 There's not much that is more important to me than my house, where I feel safe and snug and relaxed, so I find accounts of homelessness quite disturbing. My son, who has had schizophrenia for 20 years, is also securely housed in the flat where he has lived for many years - on his own but with lots of support from family members. So he and I are luckier than many. How distressing to be homeless or faced with insecure housing and how much worse that situation can be if you are severely affected by mental illness. Unfortunately, this is the reality for many, as we know that at least 1 in 3 people sleeping rough have a mental health problem.
For many people, their home is a place of comfort, security and stability. For people living with a mental illness, such as schizophrenia, having a stable home can be a crucial pillar in managing other elements of their life that they may struggle with due to the impact of symptoms of their illness.
Most people know that schizophrenia involves delusions and hallucinations, fewer know about the other symptoms which can have an even more damaging effect on a person's ability to look after themselves. For my son, and for many people with schizophrenia, the illness can impact on their attention span, memory and with the ability to plan. There's also the lack of motivation experienced by many with the illness, which makes simple tasks, such as paying bills seem like an impossible mission. For example, my son wants to do things right but he needs lots of help with dealing with the phone calls and paperwork required by any sort of officialdom.
Powerful anxieties are another symptom of schizophrenia, and my son has experienced both the impact of obsessive compulsive disorder and social anxiety. He worries about journeys, about meeting new people and sometimes even about whether he has somehow caused the horrors going on around the world. When he's anxious, he'll often say: "My flat's still mine isn't it, mum? Could they take it away? Is the money for it ok?' If it preys so much on his mind when his home is safe, how must it be for those who are both ill and have real housing problems? A commonly cited statistic states that millions of us are just one pay packet away from homelessness, however, if you are severely affected by a mental illness, the impact of different symptoms on your daily life can make this situation even more precarious. My son has been lucky to have family to support him with living independently, however many others won't have this support to hand.
That is why supported housing services, like those provided by Rethink Mental Illness, are such a vital provision. These services aren't just there to put a roof over someone's head, they are also there to teach people the skills to manage their own recovery, as well as acting as a crucial stepping stone to enable those affected by mental illness to live independently.
One in five people severely affected by mental illness live in supported housing, and I hate to think what the alternative would be for many of these people without this provision. Unfortunately, government proposals to change how these services are funded have put the future of supported housing, and the recovery of people living with a mental illness, at risk.
That's why this week, as part of Schizophrenia Awareness Week, Rethink Mental Illness is raising awareness of the importance for everyone to have 'A Place to Call Home'. Sign our petition to guarantee the provision of safe, secure housing.
You can also call the Rethink Mental Illness advice service on 0300 5000 927 (lines open Monday to Friday 09:30-4:00pm and calls charged at local rate).