With the cheese-fest that is Valentine's Day fast approaching, it's time to get your exit strategy in place if you don't buy into the whole phenomenon, complete with rose petals and teddy bears. To make it worse, the travel world seems to go crazy for 14 February and it can seem as though there's no escaping the nauseating spectacle of people proposing at the Eiffel Tower or clogging up the gondolas of Venice for a cringe-inducing PDA on the water.
If you think the whole celebration is more of a damp squib, for whatever reason (you're recently heart-broken, perpetually single and cynical, or you just happen to have taste), here are the places where you're most likely to be left untroubled by lovebirds.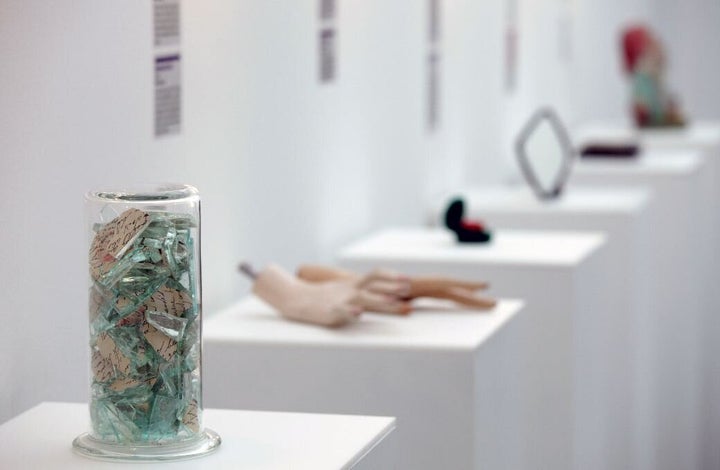 Zagreb's Museum of Broken Relationships
For those of you needing to get over someone before you can cope with the onslaught of the dreaded Valentine's Day, look no further than this hidden gem in Zagreb, Croatia, which consists of donated mementoes from relationships that somehow didn't stand the test of time. What started as something of a small-scale art project by two (amicable) former lovers soon hit headlines around the world, with the museum's universal theme proving that most of us have ended up with a crap souvenir from a boyfriend or girlfriend at some point. The exhibits range from hilarious to heart-breaking and, of course, there are a few teddy bears and pieces of lingerie knocking around. Afterwards, you can add your own story to the very cathartic visitors' book.
Amsterdam's Hans Brinker Hotel
Possibly the least romantic hotel in Europe, the Hans Brinker has a unique media strategy that is as reliable as Ronseal's famous 'It does what it says on the tin' slogan. Rather than pretending to be a chic place to stay with enviable views, you'll be greeted by the most basic facilities and probably a very brusque welcome, but at an incredibly cheap price and a good location for accessing the city's main sights such as the Rijksmuseum. Guests stay in dorms, boasting 'doors that lock' and 'levels of comfort comparable to a minimum-security prison', and can take advantage of bargain basement facilities such as the, er, basement bar. If there are any couples here, you can guarantee they won't be sharing a candlelit dinner for two.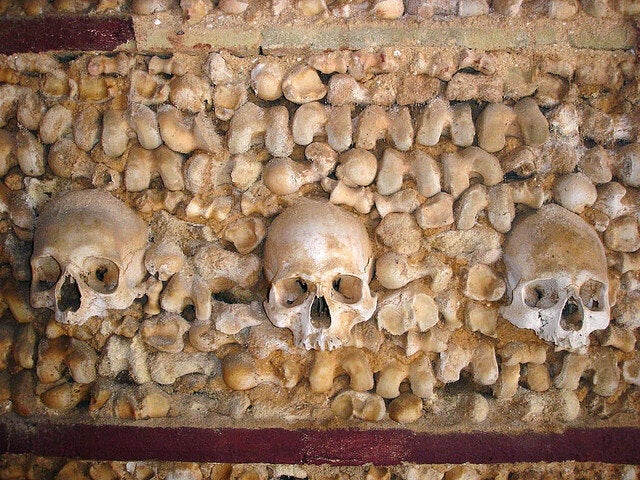 Faro's Bone Chapel, followed by Cliff Richard's Winery
Portugal boasts several bone chapels, or Capelas dos Ossos, including those in Évora and Alcantarilha, but Faro's is one of the best. The Capela Dos Ossos, in the Igreja do Carmo, costs just €1 to visit and the entire chapel is lined with the skulls and bones of over 1,200 Carmelite monks. After you've exhausted the bone chapel, brush away all traces of morbidity and make sure you seize the day with a trip to Guia, where you'll come across Cliff Richard's impressive wine empire. Being the consummate Bachelor Boy, Cliff has had loads of time on his hands to nurture a successful vineyard, Adega do Cantor (or 'Winery of the Singer') in between bursting into song at Wimbledon - he's even had a street in Guia named after him. It's unlikely that you'll become flustered by attractive wine buffs on your visit, as they tend to snub the Algarve in favour of wine regions such as Porto, but you could easily befriend some of Cliff's ageing legion of female fans instead and offer to take them clubbing in Faro.
Luxor's Mummification Museum
The relics on display in this museum probably wouldn't make anyone feel romantic, so you can roam free through the exhibits, undisturbed by hand-holding couples. Egyptians left the hearts of their mummies intact, but removed the brains because they believed that intelligence came from the heart and not the head - make of that what you will. You'll get to see some of the mummification instruments and the canopic jars where the organs of the deceased were placed; also look out for the mummified animals section, featuring everything from crocodiles to a baboon, as well as the decidedly less stomach-churning coffin area, where each coffin is beautifully decorated. Whereas Valentine's Day aficionados tend to flock to Egypt's Red Sea resorts for a diving trip made for two, a holiday to Luxor is the fuss-free alternative, with plenty of culture to keep you occupied.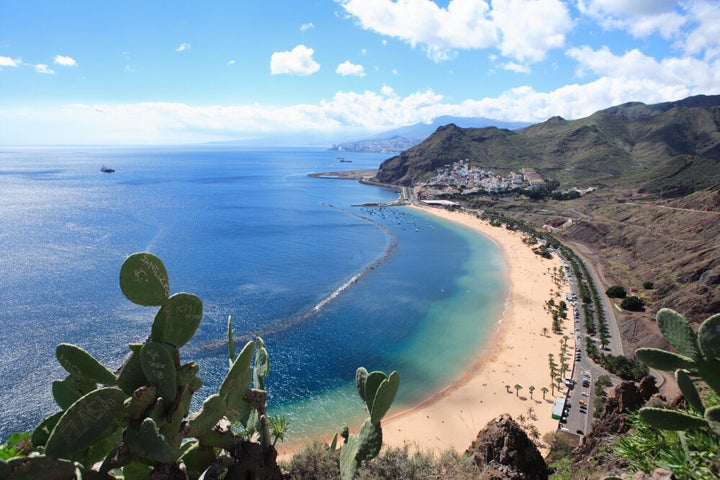 Tenerife's Family-Centric Resorts
If you don't want to be surrounded by smug couples then one of the best tactical approaches is to act like a big kid instead. Head to one of Tenerife's livelier towns, such as Playa de Las Americas, with as many of your extended family as you can assemble (even Great Aunt Mildred - she's surprisingly up for going to water parks) to take part in some crazy adventures, from following bike trails en famille to checking out the Mount Teide volcano. Anyone looking to spend a week strolling along the sands with their date will soon find every potential romantic moment besieged by competitive families trying to out-do each other in impromptu beach games, which we all know is much more fun and less likely to end in heartbreak than a couples' holiday, unless you're a bad loser at beach volleyball.
So, now you've identified the romance-free zones for 14 February, you can - hopefully - bypass the whole fiasco and emerge unscathed. Just in time to battle the onslaught of Easter merchandising overkill... Good luck!
Related