You may have failed miserably at scoring tickets for last year's Edinburgh Comedy Award winner - FYI, Bridget Christie's A Bic for Her rightfully scooped the Best Show prize - but there are plenty of other female comic talents making waves at the Fringe in 2014, actively disproving the myth that women aren't funny.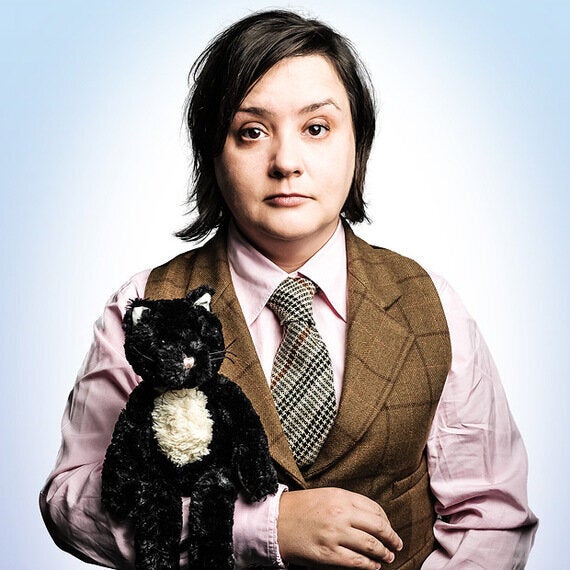 Susan Calman. Credit: List.co.uk/Steve Ullathorne.
Susan Calman, a regular panellist of Radio 4's News Quiz, makes a triumphant return to Edinburgh after a very difficult year, with a show called Lady Like (Underbelly, Bristo Square - 18+ age restriction). She speaks candidly about her recent breakdown, the sting of vicious Twitter bullies and the childhood trauma of not being picked to dance in a ballet show. Whilst Calman's Twitter feed shows that she's still defending herself from mouthy idiots on social media, here she wins the audience over with ease, especially when vividly describing a Parisian honeymoon faux-pas. This a warm and refreshingly honest hour which will please her die-hard fans and certainly win her some new ones.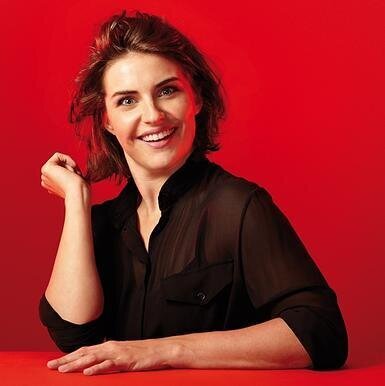 Morgana O'Reilly. Credit: Arthur Leone PR.
Meanwhile, over at the Assembly Rooms, actress Morgana O'Reilly - known to soap lovers as feisty Naomi Canning in Neighbours - sparkles with a one-woman play about finding yourself in life and in a large family unit. The Height of the Eiffel Tower is a fast-paced comedy with loads of heart, and characters that really resonate. Mum Terri battles to keep up with her four children, all going through their own personal dramas with little thought for the parent who keeps picking up the pieces. O'Reilly effortlessly shifts between characters, taking us from son Nathan's sincere school presentation on fish to daughter Katie's letters home from London and Paris in the blink of an eye. The set may be sparse, but there's no need to over-furnish a stage when O'Reilly has such presence.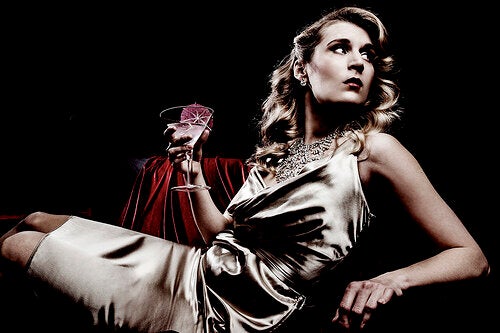 Emerson in character as Patti DuPont. Credit: Anna Emerson.
Also dealing with family values is Anna Emerson, in An Evening with Patti DuPont (St. John's), as part of the new La Favorita Freestival. This blisteringly funny hour delivers rapid-fire deadpan humour in the form of a PowerPoint presentation - a tribute to the life of an ageing film star with a varied career in both Hollywood and Bollywood. Our narrator is Patti's long-suffering daughter Linda, stepping in for the formidable Patti at the last minute and forever picking up her irate phone calls during the show, as Mommie Dearest watches on a live feed. Emerson's story-within-a-story device makes an excellent addition to an already hilarious PowerPoint tale, featuring multiple marriages (a perfume salesman, a Chuckle Brother, a Bollywood legend, et al), a song about sweating and some inspired film titles that you wish were real. There are few better ways to spend an hour at the Fringe this year.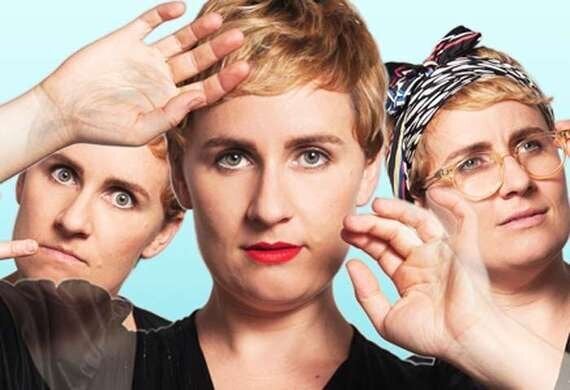 Zoe McDonald. Credit: Underbelly.
Lastly, Aussie comic Zoe McDonald takes character comedy to the next level with FOMO, set and staged in a radio station (Underbelly at Forth One FM). Audience members are ushered into the studio and given headphones, before being thrust into the crazy world of the Zoe Show, where the presenters and callers are tackling the modern phenomenon of FOMO - the Fear of Missing Out. McDonald's characters are largely presented as different strands of her persona, along with some scarily accurate celebrity impressions such as the late Lauren Baccall; her ear for accents is incredible. Whilst the spontaneous participation aspects of FOMO won't appeal to everyone, the concept of the radio show is a clever one and allows McDonald to push her characters to their very limits, not least ditsy beautician Anita with her Guerilla-style waxing tactics, who believes that a beauty regime will solve all manner of problems. Just don't ask about Anita's vajazzling skills.
These four very different comedians deserve to be noticed and should make for a really interesting Fringe schedule. Catch them if you can.