Wikipedia says a funeral is 'a ceremony for celebrating, respecting, sanctifying, or remembering the life of a person who has died'. My Oxford English Dictionary gives the meaning: 'pertaining to the ceremonial burial (or cremation) of the dead.'
All pretty open-ended. No mention of form, structure, funeral directors, coffins, flowers or required vehicles.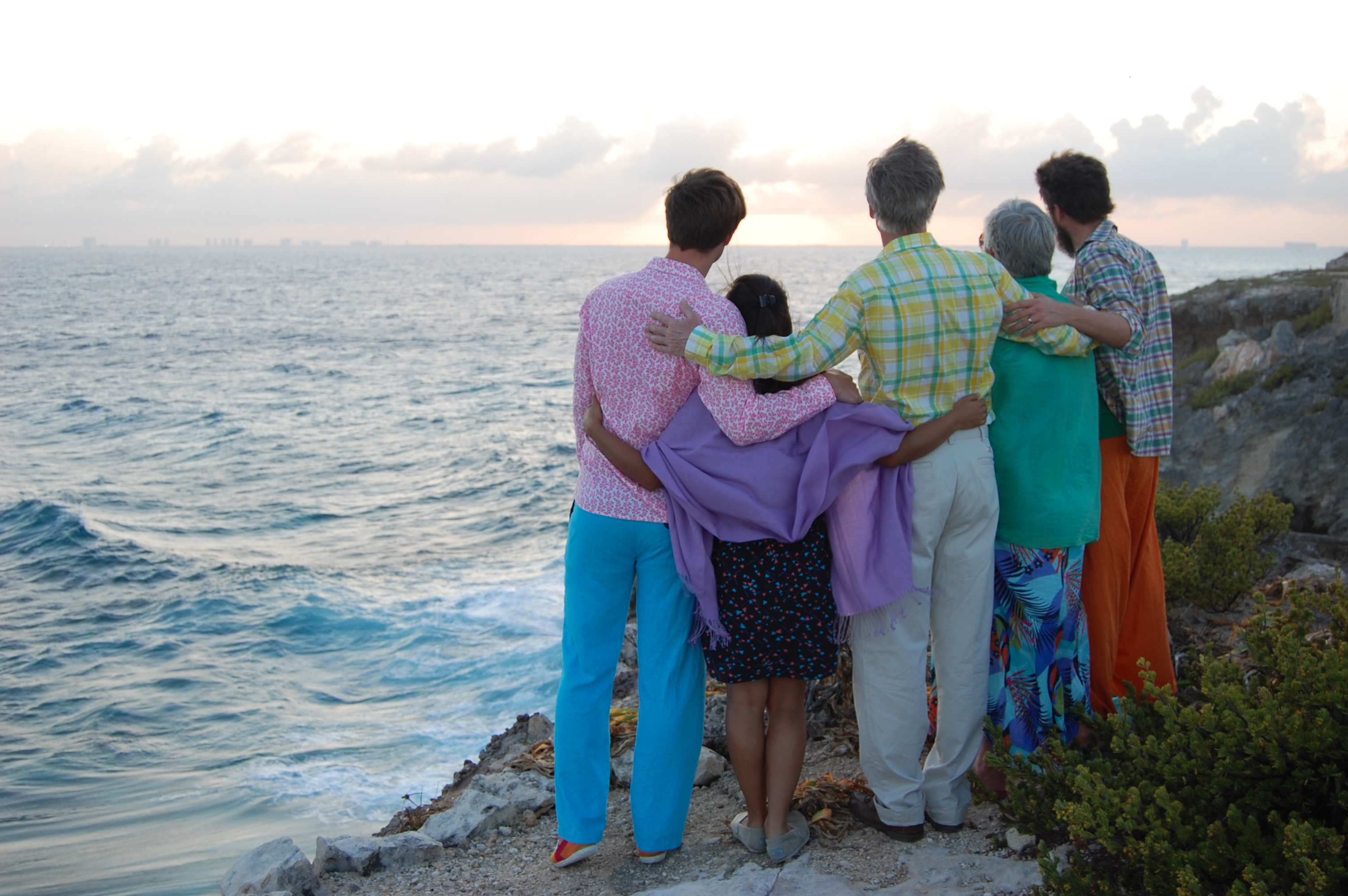 It is interesting to find out that we don't have to hold a funeral at all. There is no legal requirement. Something has to be done with the body, but the funeral ceremony, celebration of life, memorial or thanksgiving - we hold these ceremonies because we want to, not because we have to.
So if we accept that a funeral ceremony is something we choose to do, then it is logical to assume it should do something for us. It should be an authentic experience. But are our modern funerals authentic experiences?
Who are we looking to for guidance on arranging a funeral? When a death occurs in our families, do we feel equipped with information and experience to make plans for the funeral? I don't think we are very good at this. We don't like to talk about death, so we don't seek information until we have to. And then we are learning everything in a panic, having never thought about it or discussed it with our family before. It is the equivalent of going into labour having given no thought to the experience that awaits you.
And considering most of us will only organise one or two funerals in our lifetime, that doesn't give us much of a learning curve to educate ourselves and ensure we get what we want next time.
So by and large we look to funeral directors to tell us what we should do. And how much do they know about what is best for us? And how likely is it that we'll experience something meaningful and personal if we buy that experience, ordered from a catalogue like a package holiday?
Experiences and ceremonies will only be authentic if we choose to take control and shape them ourselves. We need to go back to the drawing board to determine what we need to do to create a meaningful ceremony. And the truth is we will all need and want something different. And there is absolutely nothing standing in the way of our achieving it.
For many people, the idea of going back to the drawing board sounds complicated. It seems much easier to take a model we already know and repeat it. But if it isn't doing its job, what's the point in doing it? Going back to the drawing board requires us to engage our minds and hearts. To think about what makes an authentic experience and what would be right for us. These are questions we have asked over and over again at Poppy's Funerals.
The good news is that creating something meaningful, once you've been courageous enough to say out loud that the current model isn't working for you, should come very easily. It is your family after all, and you know best how to mark the life of the person you so adored.
A couple of stories of families we have helped show how it can and has been done. These families chose simple cremation as a means to freeing their ceremonies up from the formulaic model of the traditional funeral at the crematorium. This isn't the solution for all families, but it is a choice.
Paula, 48
Paula died privately. Many people knew she was ill but very few knew she was dying. Paula's siblings and daughter wanted a simple cremation where they could come to the crematorium, with no fixed structure, and say goodbye very privately to the woman they loved so dearly.
They arrived at the crematorium with flowers and photos. They gathered around the coffin and gently placed their flowers and photos onto the coffin. Paula's daughter made a playlist of Paula's favourite music to be played at the crematorium. The women in the family put lipstick on and kissed the coffin. They wrote messages onto the coffin to send Paula on her way. They said goodbye.
Paula's family took her ashes to be scattered in the sea six weeks later. A great crowd of family and friends, all who had known and loved Paula, gathered on the seashore to celebrate Paula's life.
William, 83
William died at home, the place he loved most. His sons, Jeffrey and Dan, and their mum Rachel knew that home was the place to hold a ceremony for William's life, rather than the crematorium. So they asked us to undertake the simple cremation of William's body on their behalf. Whilst we were at the crematorium, they were at home with some close friends, cooking William's favourite breakfast and listening to William's favourite music. They prayed for their dad and read poems. They went for a long walk and talked about William. There couldn't have been a more important, personal or meaningful place to hold this ceremony than in the house William loved so much.
These were not traditional funerals. They were ceremonies where family and friends gathered to do the things they needed to do, say the things they needed to say. They were intimate, informal, powerful and personal. They go to show that a funeral ceremony can be anything you want it to be. It doesn't have to be a huge, expensive, stage-managed affair with 300 people - it can be 5 people. And most importantly, cost has nothing to do with meaning. To get some ideas of where to start, have a look at our advice on how to create a meaningful ceremony.
People need different things. We all live our lives differently. What is meaningful to me might be meaningless to you. Our needs are different. But whatever our needs, it shouldn't be difficult for us all to get what we want and need. If we're going to hold a funeral ceremony for someone we love, let's make sure it's meaningful.
To find our more about Simple Cremation and creating your own personal and meaningful ceremony visit: www.poppysfunerals.co.uk
Follow Poppy's Funerals on Twitter & Facebook: @poppysfunerals