What to do if you're not JK Rowling, you don't have a big publishing house to promote you but you're determined to make your book a success?
Having initially thought that I would put the book out myself, suddenly the idea of setting up an imprint to publish it under, finding a good quality/affordable printing company, loading it up on Amazon, getting an ISBN number (essential if you want to sell in bookshops), producing the Advanced Information sheets... all seemed just too daunting.
So I started to sniff around the various self-publishing companies. Having been sent a variety of quotes, I then went to see a few of the London-based ones. The first thing that struck me (and this shows how naïve I was) was that most of them really weren't bothered by what sort of books they put out. It's literally just a business to them.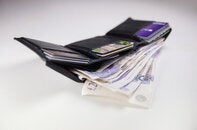 © Duncanandison | Dreamstime.com
Secondly, having asked to see a print copy of several books they had recently published, I wasn't very impressed. Many of them looked decidedly homespun with washed-out colours, stark white pages and wavy covers (as if they'd been stored in a steam room). Even if you are self-publishing, it's possible to make your book look as good as a traditionally published one. Others charged what I felt was overly high fees for cover designs (£500) and one even insisted that they still owned the copyright to the cover, if you decided to part company. (Nb It was only later that I came across the Alliance of Independent Authors, and its book Choosing a Self-Publishing Service which would have saved me a lot of time and tube fares, but hey ho).
However, the company that everyone - from the self-publishing expert Joanna Penn to the author Polly Courtney - recommended was Matador. The quote was very reasonable, they seemed interested in what sort of book it was, and the quality was good. Prices are obviously bespoke, but to give you a very rough idea - for my particular book of 97, 000 words, (size 216x138 mm, with no graphics or images), I was quoted £608 per 200 copies.
But around this time, I happened to go to the Whitstable Literary Festival, where I listened to a talk given by Clare Christian, who set up one of the first selective self-publishing services, RedDoor. Having worked for some of the large publishing houses (Orion, Hodder, HarperCollins), Clare now helps authors to publish their own work professionally. You still pay for the print costs etc - along with Clare's (reasonable) consultancy fee, but you benefit from hands-on advice and years of experience. Since there is a selection process, your book is part of a list which is populated by well-written, professionally edited, high quality books, which are both credible and readable. Before the talk ended, I'd already decided that I wanted to be on her list (and luckily, she subsequently liked my manuscript).
Other midway options include Unbound, where writers pitch their books and the public choose and then fund the ones they believe should be published. Set up by three authors, who felt frustrated by the present model of traditional publishing, the aim is to bring authors and their readers together. Already the model is proving successful with one of their authors, Paul Kingsnorth having been longlisted for the Man Booker prize this year. Pubslush is another new crowd-funding opportunity, leveling the literary playing field and putting some of the power back into writers' hands (and pens).
What I ate: After seeing Clare Christian talk at WhitLit, we went to the Windy Corner café for a chat. Although I only had a coffee, I did buy a packet of Tunnock's Tea Cakes on the way out, two of which I scoffed in the car on the way home, to celebrate.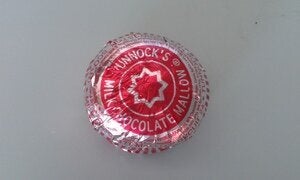 Next Week : Marketing Your Book. Step 1.
Hattie's debut novel Cinema Lumière is out now, available on Amazon.
Related