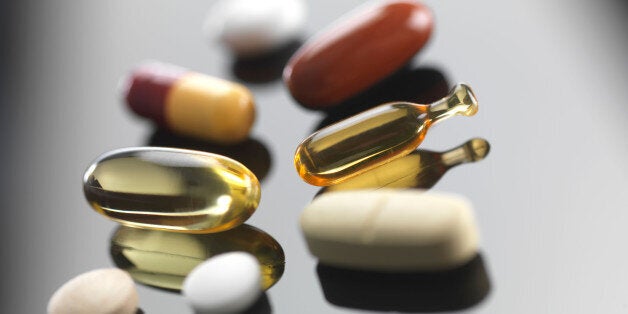 Ben Johnson, Lance Armstrong, and recently Tyson Gay and Asafa Powell are infamous for falling foul of doping rules. But how many of you though have heard about Pavle Jovanovic, Jessica Hardy, and Flavia Oliveira?
What links the trio is one common mistake--they consumed supplements with banned substances as ingredients. Though each pleaded to having done so unknowingly, the USADA pressed for action and the athletes had to suffer consequences in each case.
There is a raging debate, not just within the sporting community--since these supplements are available over-the-counter to the general public, about the nature of the problem, what standards govern the industry, and the future of the supplements market (a $28 billion business in the US).
Despite 85% of track and field athletes taking supplements and more than 50% of the adult US population consuming them, education about which supplements are free of banned or harmful substances is still surprisingly low.
Dr. Gary Slater, an Australian sports nutritionist, carried out a survey of athletes which showed that around 62% of them did not know the active ingredients in a supplement. This is unsurprising because many supplements do not list all the ingredients. Swimmer Jessica Hardy consumed a supplement brand called Arginine Extreme and later tested positive for clenbuterol. While the manufacturer asserted that two independent labs had certified that clenbuterol was not present in their product, her defense team showed tests that contradicted this claim.
So what options are available to the professional athlete?
The USADA on its part has a program called Supplement 411, and its website not only lists "risky" supplements but also provides you a mechanism to get in touch with them about any concerns.
Dr. Slater's study also pointed to the fact that more than 50% of athletes had very little knowledge about how these supplements affected their body, side effects they could have, and the recommended dosage. The problem was traced to the way in which athletes sourced information about supplements--either from fitness magazines or from fellow athletes and coaches.
A sports medicine professional in this information loop can make all the difference. Take the case of Dr. Darren Burke, CEO of Halifax, Nova Scotia-based RIVALUS Sports Nutrition Inc, and who's been a nationally ranked sportsperson. RIVALUS focuses on the professional athletes market and takes its formulation, production, and testing procedures very seriously. "We partner with third party testing organizations, which take random samples from stores and then test these for banned substances. This is far superior to testing samples directly sent by a manufacturer," says Burke.
But where does that leave the general public which may be consuming supplements from manufacturers who are more focused on the mass market?
This is where organizations like NSF International are playing an important role. NSF certifies over 600 supplements for being free of both harmful and banned substances by mentioning this on the product label. They also provide a hotline and online resources for people seeking help on supplement use.
However, there is still an elephant in the room with regards to the supplement industry.
Unlike medicines that are covered by an extensive regulatory process supervised by the FDAbefore they hit the market, the health foods and supplements you buy at a store are not. This is due to the 1994 Dietary Supplements and Health Education Act (DSHEA) which extensively deregulated supplements and set regulatory limits to the FDA's functioning. The FDA was given some more teeth in 2007 but basic measures like making it mandatory for producers to register with the FDA and listing all the ingredients in a product have been blocked by legislators friendly to the industry.
Politicians also have been accused of a flip-flop over the issue of greater regulation. Senator John McCain, introduced the Dietary Supplement Safety Act in Feb 2010 but withdrew support a month later amidst protests of overreach, and concerns that the products would become costlier for end customers.
Growth--Organic and Inorganic
The supplement industry for its part does not seem to be on steroids as far as growth is concerned. It posted a steady but unspectacular growth of 4.4% in 2010--primarily because of a lack of new product introductions and limits to the multi-level marketing model.
There was still room to be excited though in categories like sport nutrition--which grew 9% to $3.2 in sales. Companies like Aurora, Illinois-based Nutrivo LLC are seizing on this opportunity and they recently acquired Dr. Burke's RIVALUS for its leadership in the professional athlete market.
Another notable development has been celebrities like Mark Wahlberg who are partnering with major players like GNC to launch branded product lines. Time will tell if the hype translates into better fortunes, and better products!
Related