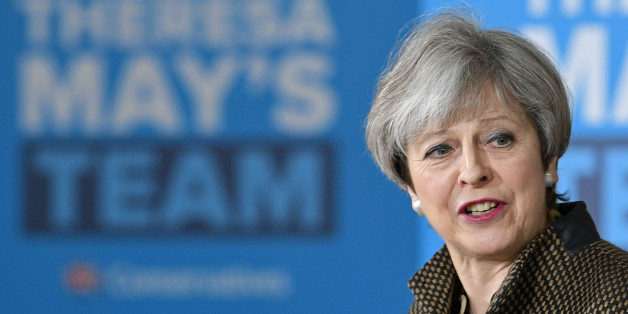 Isn't it interesting what elections do? In an effort to buy votes, governments suddenly start showing empathy with forgotten voters. The UK Conservative Party's plan to cap energy prices is the gimmick in point. Why hasn't the government done something durable to check the rapacious corporate appetite for exploiting consumers and citizens?
The evidence of corporate exploitation, abuses and malpractices is all around us. Here are some examples.
The National Health Service (NHS) is under financial pressure for a number of reasons. One of these is profiteering at a grand scale which deprives many people of essential medicines. In December 2016, the Competition and Markets Authority (CMA) fined pharmaceutical manufacturer Pfizer £84.2 million, and distributor Flynn Pharma £5.2 million for charging excessive prices to the NHS for an anti-epilepsy drug. The fines followed price increases of up to 2,600% overnight after the drug was deliberately de-branded in September 2012. For example, the amount the NHS was charged for 100mg packs of the drug rocketed from £2.83 to £67.50, before reducing to £55. In another example, the CMA found that pharmaceutical company Actavis UK increased the price of 10mg hydrocortisone tablets by over 12,000%. The price of 10mg packs of the drug rose from £0.70 in April 2008 to £88.00 per pack by March 2016.
Banks have been serial offenders for nearly half-a-century mis-selling pensions, mortgages, investments and insurances. This has been supplemented by the rigging of the London Inter-Bank Offered Rate (LIBOR), which provides the basis for all interest rates. The rigging enabled banks to make excess profits from every overdraft, loan, mortgage, credit card bill and Private Finance Initiative (PFI) contracts affecting schools, hospitals and care homes. Somewhat belatedly, some banks have been fined and there have even been some prosecutions, but no attempt has been to claw back the profits from rigging or compensate the victims or rigged interest rates.
For ideological reasons, the government privatised the railways in 1997. A key rationale for this was that privatised railways will not need public subsidy. Dream on. Taxpayer subsidies to the rail companies have reached £6 billion per year (including Crossrail), and have roughly trebled in real terms over the last twenty years. Despite record subsidies, passengers face record annual fare increases and UK train fares are the highest in Europe. In some cases UK rail passengers are paying six times more than their European counterparts.
Supermarkets have long excelled at confusing labels, offers and fake discounts. Despite claims of extensive quality control procedures, they sold horsemeat as beef. They are cashing in on the demand for gluten-free food. Channel 4's investigation found that a leading supermarket sold its own-brand tomato and basil soup at 50p a can. Its "free-from" range offered a carton of tomato and basil soup for £1.50. Actually, both are gluten-free and the "free-from" version weighs 100g less.
For years, the automobile industry portrayed itself as environmentally friendly to sell its vehicles. Now we know that almost all automobile companies rigged their tests to deliberately understate the carbon emissions of their cars. Their glossy brochures made no mention of the fact that their products would add to pollution, respiratory problems and cancers.
The above is the tip of an iceberg and numerous other examples can be added ranging from the rip-off practices of mobile phone companies to car insurance and payday loans. Virtually every sector is mired in abusive practices.
There are two key drivers of corporate abuses. Stock markets expect ever rising profits and share prices and care nothing about how those profits are generated. Shareholders grab dividends and show little concern with abusive practices. The abuses increase profits and that benefit company executives because higher profits result in higher performance related pay. The tenure of chief executives is shrinking and most have moved-on before any timid regulator catches-up with them. The regulators occasionally levy fines on the companies, but there is virtually no personal retribution on the architects of malpractices. Their salaries are rarely clawed back.
The institutionalised malaise of corporate abuses can't be addressed by puny energy price caps. They need legislative reforms. The market and shareholder pressures for a quick-buck should be weakened by putting workers and consumers on company boards as they have a long-term interest in goods/services and corporate wellbeing. This should force directors to consider the plight of marginalised stakeholders. Employees and consumers should vote on executive remuneration packages. It is unlikely that anyone exploited by energy and train companies or banks would vote for a mega remuneration package for their executives. Too many company executives are intoxicated with personal wealth and the most effective antidote for that would be greater personal liability, democracy, public accountability and robust regulation where the regulators are only concerned about protecting the people from malpractices. Will a political party rise to that?