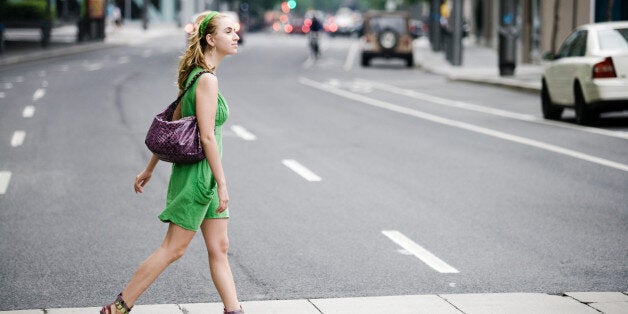 It's pretty clear that the phenomenon of street style is here to stay. This Fashion Week I was out on the streets of London to scout for the best style, trends and why is the capital the most fashionable in the world. London Fashion Week might have ended but what a busy week it was.
The sun may have disappeared over the weekend, but sunglasses were out in full force as once again fashionistas took over the capital for London Fashion Week. Congregating at the LFW epicentre that is Brewer Street, we popped down there for our bi-annual street style report...and true to form, the fash-pack didn't hold back.
As a fashionista fashion week to me is a fun, whirlwind of a week--one that requires lots of coffee, comfortable shoes (or at least ones to change into while walking to and from shows), and a fully charged phone ready to snap photos.
I took time between all the actions to capture some candid snaps of the stylish set, as they bobbed from venue to venue, pounding the pavements. I found some amazing street style in the crowds on Brewer Street that will hopefully give you some new-season inspiration!
It's all about styling yourself with the right brands and the right overall look, and when you get it just right, the lenses of the hoardes of photographers won't stop clicking.
Our street chic photographer Charley Sawyer captures the most stylish attendees out for the shows at London Fashion Week, check out the videos below:
Prince Cassius interviews fashionistas at London Fashion Week SS17
Prince Cassius Interviews Aspinal of London Maria Dykalo during LFW SS17
Prince Cassius interviews Vin + Omi SS17 LFW
Video Credit: www.charliesawyerphotography.com