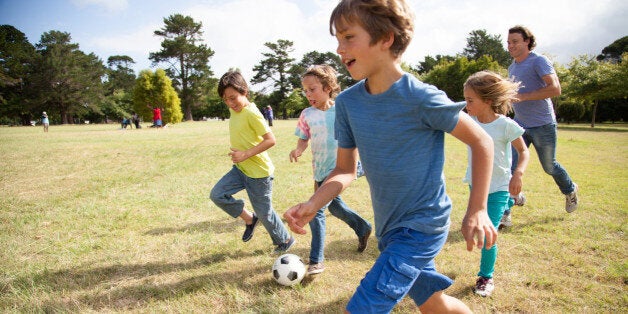 The mental health and wellbeing of children and young people hit the headlines time and again in 2016. Even this week we have seen news that money promised to boost children's mental health services is not getting through to the frontline. On the one hand the increased profile is welcome - greater awareness of the prevalence of mental health problems among children and young people creates pressure to invest in preventing them and putting in place appropriate support. However, on the other hand the constant flow of bad news also highlights how far we must still travel to deliver on both.
In 2016 we saw key messages resonating around the nature, origins, severity and impact of child mental disorders - be that common mental health problems, like anxiety or depression, neurodevelopmental disorders, the mental health challenges faced by those with learning disabilities, the impact of abuse and trauma on the developing brain, and the onset of psychosis in adolescence.
We live in a country that is witnessing rising levels of self-harm, with children and young people bombarded on all sides with marketing campaigns and social messages to look or act in a certain way. And this is a world that we have created for children and young people. Like Ebenezer Scrooge in Dickens' famous Christmas Carol, we can see the damage done by our past actions (and inaction) and the terrible future that lies ahead if we don't change our ways.
To this end, I believe that this year has landed the irrefutable fact that the mental health and wellbeing of children and young people matters. What we now need to do is move on from admiring the problem to putting in place a systematic approach to tackling it. An approach that needs to be delivered across government agencies, in health, social care, education and justice, and in Whitehall and at a local level, with the ambition to ensure that all young people can flourish and be resilient. Children and young people, and those that work with and support them, need to be aware of how they can prevent or reduce the severity of a mental health problem. With timely appropriate interventions and ongoing support delivered to those children who do develop problems so that they can live as normal a life as possible even when acutely unwell.
It is not as if the solutions do not exist, they have been set out in detail by policy makers, in documents such as Future in Mind, and the Five Year Forward View. The Children and Young People's Mental Health Coalition worked with government as part of the Children and Adolescent Mental Health Services (CAMHS) Taskforce that influenced Future in Mind. We also worked with Public Health England to develop a framework to help schools implement a whole school approach to promoting mental health and wellbeing. In 2017, we will build on this framework by developing a campaign around three key principles that need to be in place for schools, in partnership with other agencies to support pupils' mental health and wellbeing. On the ground, we are particularly excited to be working with Schools North East on a schools-led mental health commission called Healthy MindEd.
Children and young people are the workforce of tomorrow, so promoting good mental health, and preventing mental health problems, as well as early intervention, is essential. Which is why in 2017 we will be stepping up our call for a Prime Minister's Children and Young People's Mental Health Challenge, which would have funding from Number 10, rather than the NHS budget. It would bring Government departments and key arm's length bodies together at national level; and it would encourage integrated working at local level by bringing together relevant partners and include education, the voluntary sector, children and young people and their families, as well as NHS and social care. It also needs to influence the wider community in the same way that the Dementia Challenge did, with work such as Dementia Friends.
Much of Christmas is focused on ensuring the happiness of children and young people. As families up and down the country strive to deliver that, often in difficult circumstances, those in positions of power need to step up to the task of ensuring their mental health and wellbeing 24/7. 2016 has clearly underlined that there is a problem. 2017 needs to be about implementing the solutions.
Related