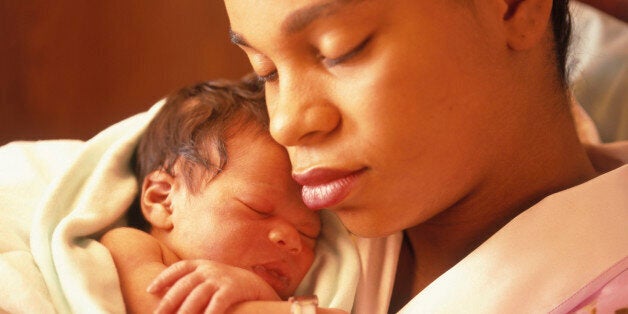 As many as one in five women develop a mental illness during pregnancy or in the first year after delivering their baby and women with a history of mental health problems are at significant risk of relapse during pregnancy, particularly if they stop taking their medication. What is particularly distressing is that the number of maternal suicides has not changed since 2003 and suicide is the leading cause of maternal deaths in the UK within a year after childbirth. Despite these alarming figures, in almost half of the UK pregnant women and new mothers have no access to specialist community perinatal mental health services. The Government has identified mental health as a national priority, offering us a golden opportunity to improve the care we provide.
Only 7% of the women who reported experiencing a maternal mental health condition were referred to specialist care and for 38% of the women who were referred, it took over 4 weeks to be seen, with some waiting up to a year for treatment. Care across the country varied significantly with a 20% difference in referral rates in some areas and the type of care received also varied - in one area only 8% of women were referred to specialist community perinatal mental healthcare services, compared with 50% in another.
What was particularly striking to me was the variation in information, behaviour and care experienced by these women. Women frequently reported that they received inconsistent and conflicting advice around whether to continue, stop or change their medication for an existing mental health condition. Care was often rushed and women who voiced concerns were shut down or had to repeatedly ask for help. Mental health is already surrounded by so much misunderstanding and stigma, it is heart-breaking that the healthcare professionals and services that are designed to care for these women are often adding to their pain.
We must address the stigma associated with mental health. We heard from many women that they fear being seen as a 'bad mother' and having their child taken away from them. Women are frequently made to feel guilty that they're not the 'perfect mother.' Some told us that they feel pressurised to breastfeed even when they are physically incapable of doing so. No one is perfect and as a society we need to be reinforcing this message constantly. Given that mental health may run in families, women should be encouraged to talk across the generations but stigma currently prevents this. No woman deserves to suffer in silence.
We need to give parity of esteem to mental and physical health. Neither mental nor physical health should ever be ignored or considered in isolation. Furthermore, embarrassment about taboo subjects and stigma should never be a barrier to better health. We must treat the woman as an individual, not an illness or a symptom, as well as encourage healthcare professionals to adopt a holistic life-course approach.
Healthcare professionals are often the first point of contact that a woman experiencing mental health problems reaches out to. She is asking for your help. If the healthcare provider lacks the training and skills to recognise and deal with that problem, or if they cannot accept appropriate services to care for her, she will feel let down and abandoned. It is unlikely that the woman will approach another healthcare provider for help.
This is why it is so important that all healthcare professionals involved in the care of women during pregnancy and the first year after birth have relevant education and training in perinatal mental health. Our role should increasingly be about empowering women to make decisions about their care and in supporting women to help themselves. Only by listening to these women can we learn through their experiences and take urgent action to improve our services.
HuffPost UK is running a month-long project in March called All Women Everywhere, providing a platform to reflect the diverse mix of female experience and voices in Britain today
Through blogs, features and video, we'll be exploring the issues facing women specific to their age, ethnicity, social status, sexuality and gender identity. If you'd like to blog on our platform around these topics, email ukblogteam@huffingtonpost.com