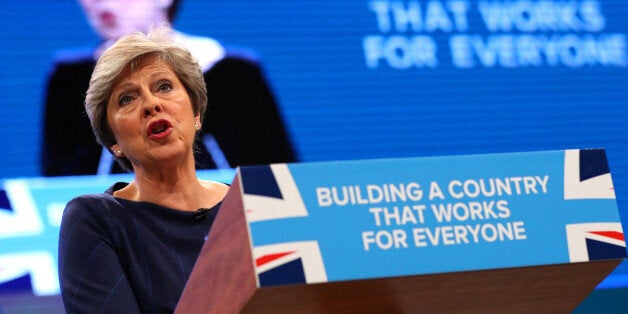 We've come a long way in our attitudes to mental illness since the first Mental Health Act was passed 59 years ago. Treatment for people with serious mental illness largely takes place while they go about their daily lives and live in their own homes. Our professional understanding of, and ability to treat, serious mental illness has taken huge steps forward, and public awareness has changed beyond recognition.
But against that encouraging backdrop we are witnessing some troubling trends. The number of people detained under the Act is rising at an alarming rate - up 47% in 10 years. We detain almost four times as many black people as white people. We do not properly understand why, other than it's unlikely to be due to any single factor.
And so on Wednesday the Prime Minister asked me to lead a review of how we can do better.
This is a large and complex task. The Mental Health Act goes to the core of the relationship between the individual and the state. It poses the question: 'When is it legitimate to deprive someone of their liberty, even when they have done nothing wrong?' It sets rules that require professionals to judge if a mentally ill person poses a risk to themselves or others, and hence needs to be detained in order to safely receive treatment. It tries to strike a fair bargain with the detained person, giving them safeguards like second opinions and tribunals to ensure due process.
Reviewing the Act isn't just about changing the legislation. In some ways that might be the easy part. The bigger challenge is changing the way we deliver care so that people do not need to be detained in the first place. In my experience it is unusual for a detention to be unnecessary - by the time we get to that stage people are often very unwell, and there seems few other alternatives available.
But that does not mean this was not preventable or avoidable. The solutions might lie with changes to the legislation, but could also come from changes in the way we organise and deliver services. It would also be naïve to deny that much wider factors, such as discrimination, poverty and prejudice, could be playing a role.
Succeeding in this requires us to properly understand what it is like to live with a mental illness, to struggle to stay well, to deal with both acute and chronic adversity, and to live with the risk and reality of having your liberty taken away. And furthermore, should this happen, are we doing all we can to still respect a person's dignity, and ensure that support and treatment really is delivered to the highest possible standard.
It also requires us to understand what it is like for frontline professionals trying to deliver the best care they can in an NHS that faces significant challenges.
Finally, I know the word "stakeholders" has become something of a cliché, but it is very hard to find another way of saying that I am looking forward to working with a very wide range of stakeholders in the coming months, which must include at its heart those who have experienced severe mental illness and their families.
I know that whatever our backgrounds, we all share the same interest in trying to improve how we support people with serious mental illness and their families to live well in the 21st Century.
Prof Sir Simon Wessely is chair of the Independent Review of the Mental Health Act 1983, and a former president of the Royal College of Psychiatrists
Related