I don't often make New Years resolutions. I find that they tend to get lost in every day life by about March. Always good intentions, never seen through.
At the beginning of the year I got an email from MyDaily, asking about my New Year Style resolutions. Now those I had already thought about. I had some key goals in mind for 2013. You can check them out here along with fellow fashion bloggers.
The first resolution that came to mind was to "be more specky" in 2013. I wear contact lenses day in day out. Probably for far too long and I don't give my eyes a rest. By I find wearing glasses painful behind the ears; giving me the headache that I'm trying to avoid by wearing glasses! I had one pair of glasses; Nicole Farhi, nice from my regular opticians but I just wasn't enthused to wear them often enough.
Luckily, online eyewear location, LensWay.co.uk got in touch with me about trying out some different styles for my online fashion website. So I did and now i'm hooked. They offered to send me two sample pairs of glasses - so I took the opportunity to try out two styles that I wouldn't normally wear - so I went for something a little different; colour, style and brand to really see how they perform against my usual brands. So with my prescription in hand I went for the Vintage Green Horn frames in Light Brown - I love them, they make me feel a little bit Miss Marple. Whilst my second pair was a brown pair from Kam Dhillon. I'd been meaning to try out some larger frames that seem to be the style du jour; a little "geek chic", I do feel a little bit Eric Morecambe in them but I love them.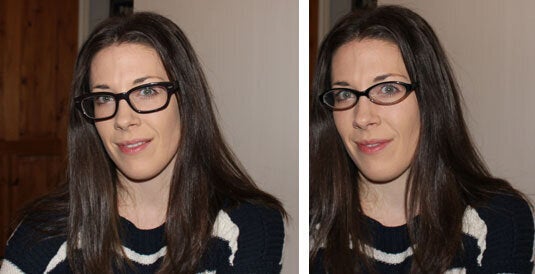 So that is resolution one taken care of, onto number two, embrace the colour red. I always red as a standard rule when shopping, but there are so many hues that could work for me... Particularly wine colours. So this is the route I have taken and I absolutely love it. A while ago I styled and shot a photoshoot at Hoopers, Tunbridge Wells and found the InWear brand stocked there with some fabulous pieces. I bought the Avalona jumper and the skirt featured here on my Beauty Editor, Amelia (model for the day) so first up was the burgundy so so soft jumper. I needed some shoes to style with it so I went for these fab Skewers shoe from New Look and they are so comfy. I now have taken to wearing them rather often when out with the girls for cocktails and for the office.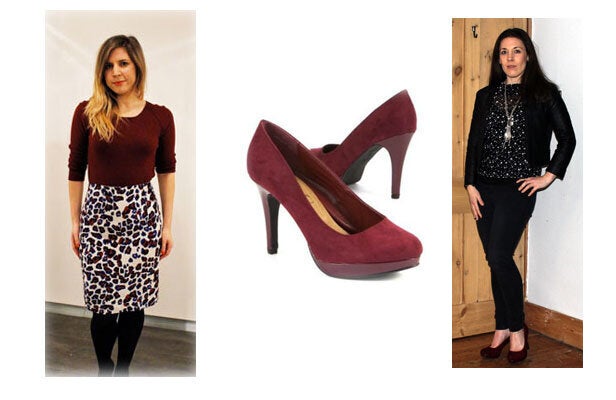 Whilst shopping online during the sales I stumbled across the Radley sale and I instantly fell in love with this Radley felt cloche hat in deep wine red with a lovely navy trim. I've never really been a hat person; but after purchasing a lovely black cloche hat from a boutique in Petone, New Zealand, I've been wearing a hat all winter and this one is a great addition to my now growing collection. So really I think rather than a bright red, darker wine colours are more my style.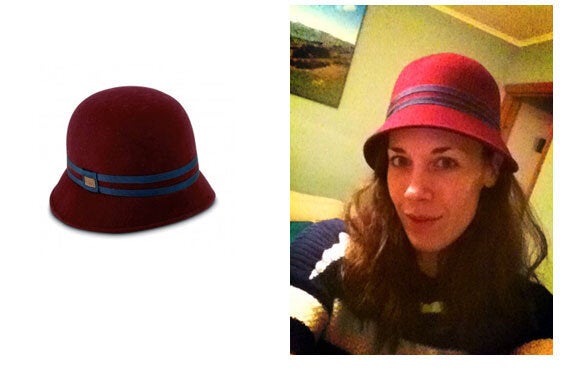 So that is two out of the five resolutions achieved.
All that is left for me to do is to rotate my handbags more, be ruthless with my wardrobe and have a good clear out (have I worn it in the last three seasons? No, then it's got to go) and to make moodboards; my own Pinterest. I tend to do this for fashion shows I am planning so I hope this one will come easily too
What are you Style Resolutions for 2013?