As an international woman of mystery, fruit buying and fashion, I have my fair share of passport stamps. So much so, I used to have a competition with a colleague, as to who could get all the spare pages of their passport filled the quickest. I think I won. I've done a lot of travelling in my time and it inspired my blog for today, A city for...
A few years ago my mother bought me 501 must-visit cities by Octopus Books, available at Amazon. I think she thought i'd conquer them all. Well, out of 501 I can only tick off 65 so far, and most of those, in Europe, are from years of travelling around France on family holidays! So I thought I would give my run down of my favourite cities for various activities and adventures.
A city for café culture
Normally I would say that Paris would be THE city for café culture. But actually, my pick is Wellington, New Zealand. The city boasts "more bars, cafes and restaurants per capital than New York" (Lonely Planet's 2011 Best in Travel) and Wellington's café culture is today an integral part of its identity as a city. On recent trips, I've lost count of the amount of cafés i've frequented with my twitter pal Michell. From eggs royale for brunch at Fidels to locally roasted coffee beans, making the perfect cappuccino at the Havana Coffee Works - Wellington has it all. Chilled out cafés, perfect brunch menus and coffee to head into town for.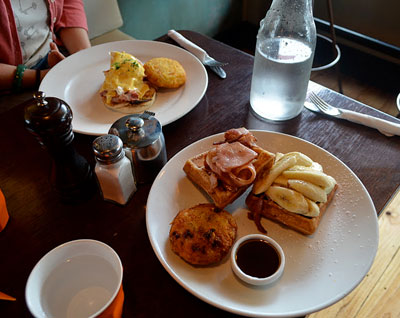 A city for relaxation
We all love a good spa, and a city that is perfect for a relaxing break at any time of the year is Bath, England. Bath was founded around it's hot, bubbling springs in 863BC and is steeped in history as a centre for "taking the waters", with a Roman bath dedicated to healing and the latter day relaxation of Bath Thermae Spa and the many spa hotels in the city. There is also great shopping in the city, which adds to my relaxation factor and beautiful Georgian architecture. Take a turn around the Royal Crescent and Victoria Park and feel like you're in a Jane Austen novel.
A city for shopping
The naturally city for shopping would be New York. But I've still yet to visit so I put it out there on the world of twitter and the answer I got back for the best city for shopping was Milan, Italy. Timeout online describes the feel of the city "many a Milan street looks like a photo shoot for Italian Vogue". What a perfect starting point. Milan is really home to the world of fashion, when Milan Fashion Week hits the town, everyone is stylish, sophisticated and in the know when it comes to trends. This is a city where fashions jump from catwalk into the local stores within weeks. The best part is that Milan's boutiques fit into a square known as the Quadrilatero d'Oro, the Rectangle of Gold, making your shopping experiences succinct and giving you more time in stores and less time walking the streets. You can while away an afternoon window shopping or investing in designer pieces or heading to the highstreet and more alternative stores on Corso di Porta Ticinese or in the Brera area of Milan. It has something for everyone and is definitely on my "must-visit" list.
A city for sport
So I know about fashion, I know about food and I know about travelling. But I don't know a lot about sport. I've gained a lot of knowledge from my friends and my father in my time. But I had to ask my friend Adam about the best city for sport. The sports guru quickly replied back to me that it had to be London, UK. I must admit, I was a little surprised. But then he explained. There is such a selection of not only sports, but teams within those sports. No matter where you are, on a weekend, whatever time of year, there is a game or a match on somewhere if you look hard enough. This is a man who is passionate about American sports so it surprised me with his choice, but there are some great teams, champions of european football, Aussie rules in Clapham Common, a plethora of rowing clubs and three ice hockey teams. I think London pretty much has it all from tennis to taekwondo, from American football to athletics.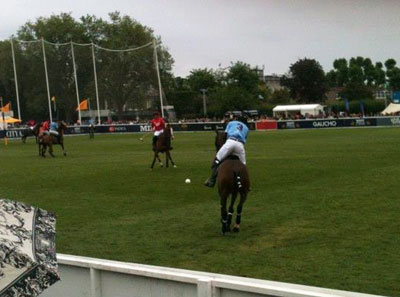 A city for love
I don't think I'm really qualified to talk about the best city for love. As most of my travelling is done solo or for work purposes. But I am in love with Paris. There is a certain magical charm about the city, I've been in love with it for some time, maybe ever since I saw the film Amelie - with its stunning location shots and fanciful plot. I know over the years it's had its troubles and in some areas could do with a good clean up but I love the allure of the Champs-Élysées, the spell that Montmatre puts me under and the charming Left Bank lifestyle. Give me a cafe au lait, croque monsieur and some of the best Parisien boutiques, museums and delightful gardens and I'm anyones!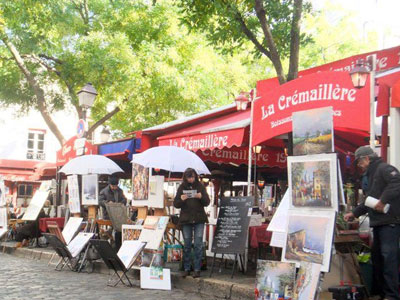 A city for diversity
My father has spent a lot of time living in Hong Kong. When I asked him what it was a "city for" he said it had to be diversity. Nowhere else on earth does western culture, meet eastern culture quite so well. There's a mix of rich and poor, you can go shopping in Gucci and spend thousands of HK Dollars, or spend $20 in a local market and get a whole host of bargains. There is cuisine from all over the world, shopping, parks, even Disneyland. You can visit the Peak Tram for a taste of the old or go to the top of the Peninsula hotel for a taste of the new. There's history but bright lights, there chaos and then there is tai chi in the park. This is a city for everyone.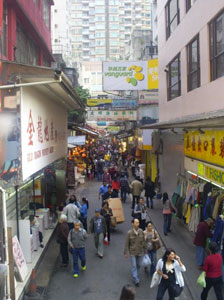 A city for dessert
Now this is random, but I once spent Halloween night in Antigua, Guatemala on a business trip with the same "stamp collecting" colleague. The city its small, its colourful and it was full of American language students celebrating Halloween in a very crazy way. That night, we had the most amazing chocolate dessert. Now I've had a few in my time, but this had a macadamia nut and biscuit base (from the local macadamia farm), made with rich, dark 80% local chocolate and a touch of coffee from a nearby plantation. You couldn't get more local than this, and it was so rich and intense, i'm pretty sure the stars in the sky were shining brighter once we'd eaten it. I like to savour my desserts, it took me a full twenty minutes to enjoy this one. Served alongside a strong expresso, it was an evening of gastronomy delight.
There are so many fabulous cities, so little time. This list could have gone on and on, but I have another 436 must-visit cities to check out. Next on my to do list are Rome (for culture, food, atmosphere), Milan for the shopping, Singapore as I'd love to add another East Asia city to my list and maybe Moscow. Russia is the furthest part of the world I've not discovered yet!
What are your favourite cities and which ones are still on your to do list?
All images are from my own private collection.