As of August 31st 2012 UK handbag and accessories label Bracher Emden will be available to buy at the world's most famous luxury department store, Harrods.
The label will be part of the New Designers Accessory Space on the Lower Ground Floor, as well as available online at Harrods.com and will undoubtedly sell out immediately! I have totally fallen in love with this brand, designed in Bangkok where the owner and designer Richard Emden lives and managed from offices near London Bridge. This fashion accessories label will go far.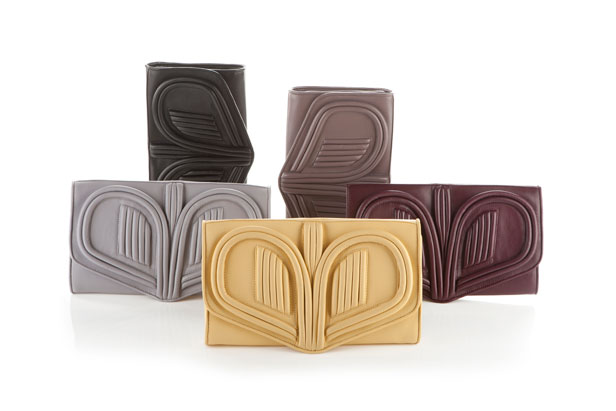 Having stood at the forefront of the luxury sector for 10 successful years, Bracher Emden have always prided themselves on unique, couture handbags and clutches and their latest, collection available to purchase in Harrods from August 31st, will form from two styles.
Composed of an elegant Tote, as well as an alluring heart shaped Clutch. Available in seven exclusively selected colours including Aubergine, Butter Yellow, Pale Grey, Taupe, Ink Black, Forest Green and Coral Red.