I'm back with my final two shows to feature from this years New Zealand Fashion Week. Held at the Viaduct Event Centre in Auckland, this event is always good fun. A lot more relaxed than London Fashion Week but no less glamourous. It was a fun filled few days on the front row.
RUBY Tonight, Tonight at New Zealand Fashion Week
It's not often that I have an invitation for a fashion show, where the address is simply a car park. But it also wasn't my first show at NZFW in one. It seems "the thing to do" if you want edgy cool fashion shows.
The RUBY show featured 33 outfits from their NZFW15 collection, which were available to buy straight after the runway and in store the next day. The collection was inspired by a photograph by Erwin Blumenfeld of Russian-born ballerina, Alexandra Danilova. Textures ranged from sheer bohemian print and star embroidered floor length Celesta Skirt to denim and knitwear.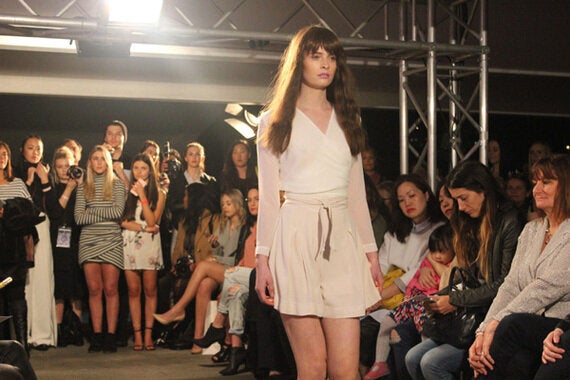 The soft colour palette and crossover straps with wrap detail play on a life of leotards and rehearsal room time. Taking a soft edge from the world of ballet, looking into the off-duty style of the dancer. One where she loosens her hair from the tight bun, she drapes transitional layers over her hard working body and she favours flowing prints during her time off.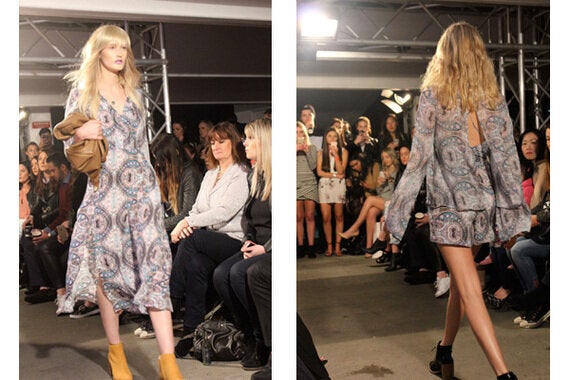 Trelise Cooper at New Zealand Fashion Week
Closing New Zealand Fashion Week this year was Dame Trelise Cooper with her three collections and two seasons on one runway. It was also the last show for Dame Pieter Stewart at the helm after fifteen years. Every time I attend a Trelise Cooper show, I am keen to see how she will wow the audience.
This season the runway was cut in half by a beautiful wall of white flowers hanging from rigging in suspended test tubes, that from some angles just appeared to be floating. Very angelic yet a little punky.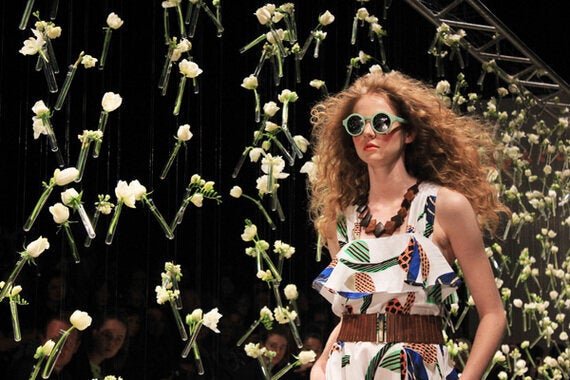 The show comprised of COOP, Cooper and Trelise Cooper collections. The main feature was print, from around the world and some great use of bright colours.
The COOP collection, the younger style took us on a journey to Tokyo. A forward thinking collection with hand-painted prints, origami folds and long lace kimonos that gave a festival feel.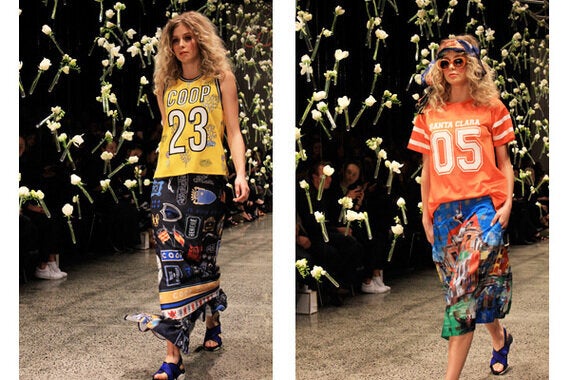 Cooper was my favourite collection. Taking us from the Inca trail to the streets of Cuba. Bright, bold, a festival of colour. Peruvian textiles and landscape prints aimed to "bring out the bird of paradise within". Having seen this collection in store, the prints are just sublime and the landscapes beautiful. I want it all. But I am not quite sure how I can pull it off in East Sussex. You've got to have the right personality for these prints. I just want to hang them on the wall of my house and admire them!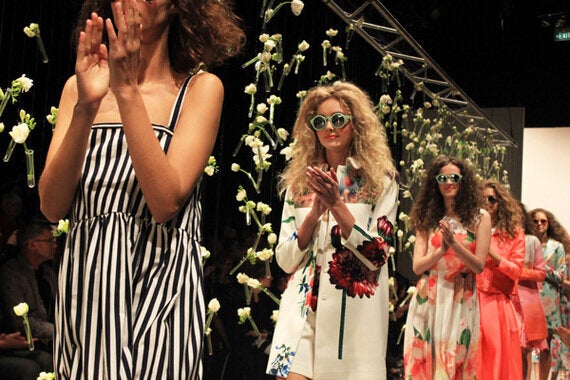 This Spring/Summer the Trelise woman won't be a wall flower.
Popular in the Community