It's been a vintage year for The Great British Bake Off, and as an avid cake-maker myself, I've watched the contestants produce outstanding show stoppers, inventive signature bakes and mind-boggling technical challenges in awe every week.
The programme never fails to help me improve my baking skills, but this year, it's also taught me 10 valuable life lessons...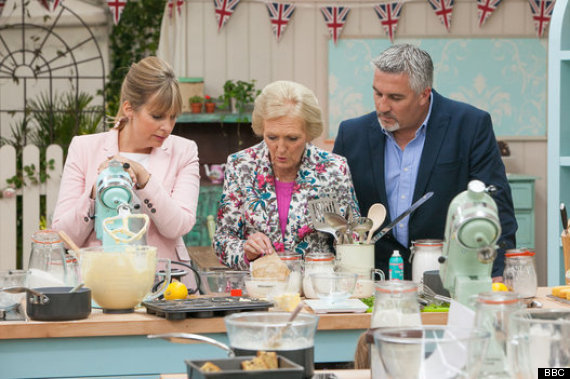 1) You can't please everyone all the time.
It seems that when bakes are too boozy for Paul, they've got just the right amount of alcohol in for Mary.
This year, the judges have disagreed with each other more times than ever before. They even failed to come to an agreement on who should leave in week six and ended up eliminating no one.
Trying to keep everyone happy all the time is impossible (and exhausting).
2) If at first you don't succeed, try and try again.
Kate was queen of the comeback this year, never fazed if something went a little wrong. She whipped up second attempts without a flinch if her first bakes failed, which led her to staying in the competition until week seven.
3) Positive people always come out on top.
Unlike resilient Kate, when Iain's Baked Alaska turned into melted ice-cream he threw the entire bake in the bin and stormed off. Unsurprisingly, he got booted out of Bake Off.
While Twitter may continue to disagree on who was to blame for #BinGate, the simple fact remains that if Iain had kept his cool, he may have remained in the tent for another week.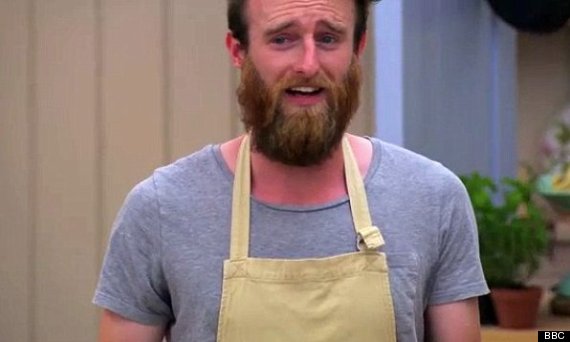 4) If it ain't broke, don't fix it.
Yes sometimes it pays to be creative, but not when your idea of creative is lavender meringue à la Norman Calder.
Next time I have a "I'm so bored with my hair I'm going to dye it purple" moment, I'm going to remember that meringue....
5) You're always your own worst critic.
Martha was all snot and tears by the end of pastry week, but she didn't even get sent home.
Her obvious self-doubt served as a solid reminder that most of us aren't as crap as we think we are.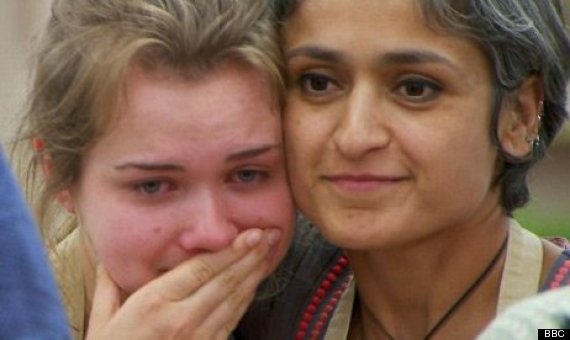 6) Time planning isn't time wasted.
When the contests were asked to make a German Schichttorte (*giggles*), Richard dived straight in....then failed miserably.
Louis realised that a cake with 20 different layers of grilled sponge in alternating colours was going to need careful planning, and ended up winning the challenge.
7) A little patience goes a long way.
On the topic of slow and steady winning the race, Nancy's microwave fail proved patience really is a virtue.
She tried to prove bread in the microwave, failing to impress the judges.
To be fair to Nancy, she used the microwave because there was no way in hell her bread would be ready in the allocated time without it, which leads me to my next point....
8) Never set yourself unrealistic targets.
Time and time again, Bake Off contestants list the 15 components of their bake, only to produce 10 in the time they're given.
I know if I tell my editor I'm going to get 12 features done by the end of the day, it's never going to happen and I'm going to be very stressed by 5pm. Pushing yourself is fine, but making promises you know you can't deliver on is pointless.
9) Never judge a book by its cover.
Admittedly, most us learn this life lesson around the time we're taught how to tie shoe laces and spell our own name, but GBBO reminded me of why it's so important.
Mary said she found it hard to believe Richard's "builder's hands" had made such delicate cakes, but he's won star baker more times than any other contestant.
It takes all sorts, Mary....
10) It's okay to ask for help.
Richard and Chetna both dashed to help Martha finish her dish in the nick of time, despite the fact that a precious place in the quarter-final was up for grabs.
It was my favourite moment in this year's Great British Bake Off, proving the show can teach us just as much about human nature as it does about cakes.