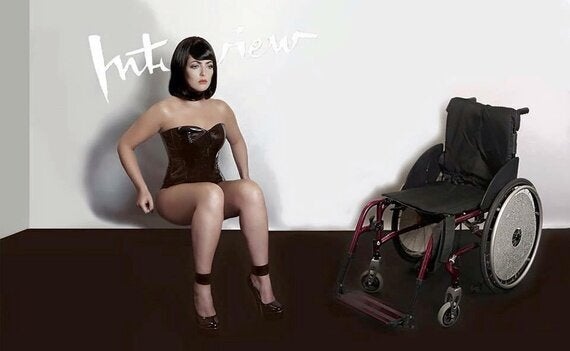 Wow January already! New Year, New You?
Another year completed and as we start a new one it's only natural for us to look back on the good and not so good of the past year. Reflection is good, it helps us grow and learn from past events.
Let's keep this all about positivity, taking only good vibes into 2016 because let's face it negativity doesn't help us to reach our goals and dreams.
Ask yourself, what is it you would like to achieve this year? Is it to live a healthier lifestyle or further your career? I want both of these and more, how about you?
All of these are possible if you believe in you! Remember these three simple words DREAM, BELIEVE, ACHIEVE. If you do just that you have your dreams within reach.
Without having these three factors Models Of Diversity (MoD) would have just been a dream, however Angel and her team followed that dream, believed in that dream and have achieved great things and there is no stopping MoD.
This year is shaping into a very exciting already for MoD, with two major catwalk shows lined up for spring time. Keep your eyes peeled on their twitter feed for updates @modsofdiversity and attend their events and showing your support, but also to share the fun side too.
They also have some great news on the 'Disability Fight for Right' campaign, which is on tour to collect YOUR signatures. Did you know 1 in 6 people are disabled? MoD want to see this reflected in the fashion industry and there are four disabled models fighting for this, taking it to the streets. The tour hits Liverpool, Newcastle, Brighton, Essex and lastly London with tour dates and locations on the MoD official twitter account @modsofdiversity, alternatively you can sign the petition with a click of a button and help make a change for the future face of fashion. They need 10,000 signatures, so please sign and share the link, and thank you in advance. https://petition.parliament.uk/petitions/109259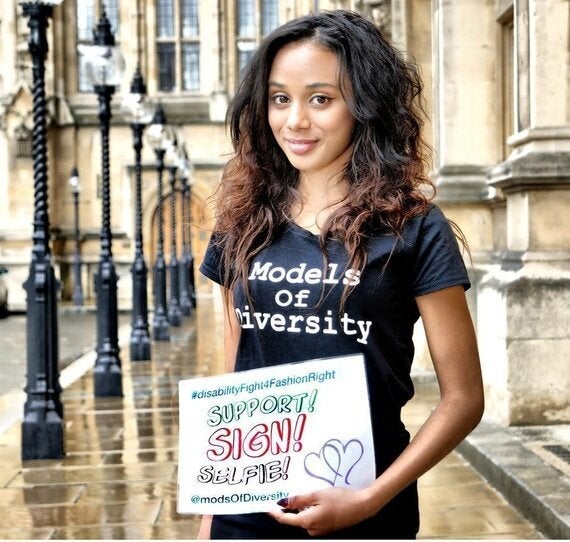 2015 was a great year for MoD, seeing many changes within the fashion industry, with the rise of the plus size model hitting headlines thanks to models like curvy model Ashley Graham and her tribe, taking to the catwalks and flaunting there curves with pride. We also saw more models of colour appearing in high profile campaigns, Jordon Dunn making the front cover of Vogue, hooray!
Early in 2015 we also saw MOD models Jack Eyers and Elesha Turner take to the runway at New York Fashion Week, making Jack the first male amputee model to walk the show. Such a massive achievement, showing the fashion industry is changing and becoming more diverse. I can only hope that London will follow suit with opening their minds to different ideals of beauty.
Further success for Jack with the front cover of the October's issue of Mens Health Magazine, showing his healthy and well defined physique. Jack is one to watch for 2016!
In October MoD were invited by the British Fashion Council to attend the must have event of the year for any fashion lover, London Fashion Week. Here we were able to talk to designers about the type of models that are selected and used in fashion, many were very open to using disabled and curvier models. Grateful to be given the opportunity to attend, MOD will continue to keep a close relationship with the BFC.
In December MoD attended a parliamentary event to mark the UN International Day of People with Disabilities. This was to promote the inclusion of disabled models within the industry, with support from the likes of MP David Simpson, Baroness Benjamin and Baroness Hussein-Ece it shows just how wide reaching the campaign is becoming and it will only get bigger.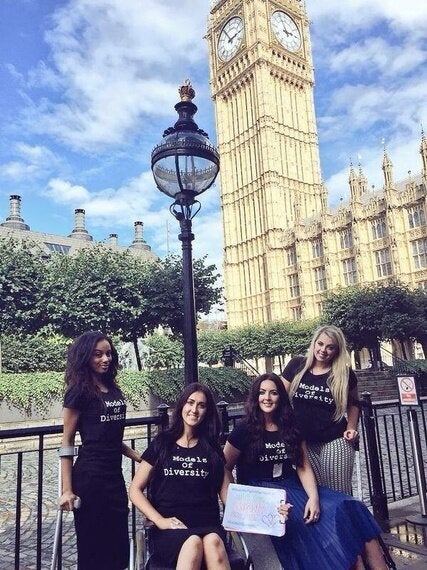 2015 ended with reality star Kylie Jenner up to her attention seeking ways again, this time posing in a wheelchair, an aid we are aware she does not have to use.
To many a wheelchair is a part of their everyday life; it's not a fashion accessory! MoD model Gemma Flanagan hit back, making headlines by recreating the notorious photoshoot but putting her own twist to it. Donning a short black wig and corset Gemma looked every inch the model she is.
So what can we see for 2016? - I would love to see more of what we saw last year please! Wouldn't it be great to see some more realistic role models in the fashion industry and media? It would certainly help change our stereotypical view on how we should look and would not make me feel as guilty when I tuck into some naughty treats.
What is it you would you like to see? Do you feel unrepresented? Should magazines say NO to body alteration by 'PhotoShop-ing' maybe?