He may be the world's one and only male supermodel, but David Gandy is also the most humble, sweetest most down to earth guy you could ever hope to meet. Despite being in an ego driven industry, this boy has his feet firmly on the ground.
I met him last year at the annual Scottish Fashion Awards and we hit it off. He was in town again for the 2012 Awards and very kindly invited me to afternoon tea. It wasn't all smooth sailing I nearly had to cancel because of my school run, but thanks to my dear, sweet friend Morna Rose we made it happen. And thanks to my wonderful hairdresser and make up artist Zak Coldicutt who moved appointments around to accommodate me.
Despite the fact that I was twenty minutes late and that the tea had gone cold, David was still as hot as ever, and shrugged off my tardiness in a gentlemanly manner. I blame the fabulous Celebrity Stylist Derek Warburton who had whisked me off to the Diamond Studio to style me for the Fashion Awards. En route back to the Blythswood Hotel we ran into Fashion Editor Janis Sue Smith and the lovely Patricia Fraser. When Derek's around there's no such thing as stopping to say a quick hello, five minutes quickly turned into fifteen.
But like I said to David the best things in life are worth waiting for.
We chatted all things Scottish Fashion Awards and about his fabulous new fitness app. This is his second year in town to support the Awards.
"I am a huge believer in supporting British fashion. Scotland has a huge amount of fashion talent. You just don't realise it until you are working in this industry and you end up meeting so many Scots. So it's fabulous that Tessa has set up this Awards ceremony in order to give them recognition and also to celebrate their great talent."
"We have got such great heritage, such great fashion, Westwood, Savile Row, Burberry, Pringle it's such a shame everyone is so keen to hotfoot it to Milan, Paris etc when we have so much going on here. I don't think of it as Scotland and England I think of it as Britain as a whole. If we didn't think of it as separate we could be a fashion giant. People just don't realise how much money fashion brings in. If we concentrated our efforts we could truly be a great Britain."
"I try to promote Britain as much as possible; I try to wear British made clothes. For the Awards I will be wearing a Marks and Spencer's jacket that cost £99, it's a great cut, and lovely fabric. I wear a lot of Reiss and Topshop as well. It should be about the high street and not high end."
"I love coming to Glasgow, there's a much more relaxed atmosphere here, compared to London where there's a great deal of snobbery. People always ask me where I get my dark looks, I once said I have some Scottish heritage and it's totally stuck."
David is constantly asked where he gets his clothes and how he maintains such a fabulous physique. And trust me, this example of human perfection does not require photoshop. But thank god he's not like every other model you meet that say they can eat anything and still look great. David is very honest and admits he works hard to maintain this special level of perfection.
"I have to work at my body; I have to work a lot. Over the years I have worked with some of the best personal trainers in the business, and I have discovered there is no magic pill, no cheat's way. It's not about dieting; it's about changing your lifestyle. I am not suggesting cutting out all fats. I am suggesting that you look into nutritional guides etc, you have to research and change your lifestyle, learn what your body type can and cannot handle."
"I know what works, I am the evidence of what works. And I have put together all my knowledge into this new app. It's all the knowledge I have gained over the years through trial and error of what works for my body. It's very user friendly, it's not complicated, there are no silly diagrams. We have videoed all the moves, you can also Facebook it. I've also added a nutritional guide, because it's very important to cover that as well."
Three unknown facts about David:
He's very articulate, not just a pretty face
He's an absolute gent
His favourite tipple is English Breakfast tea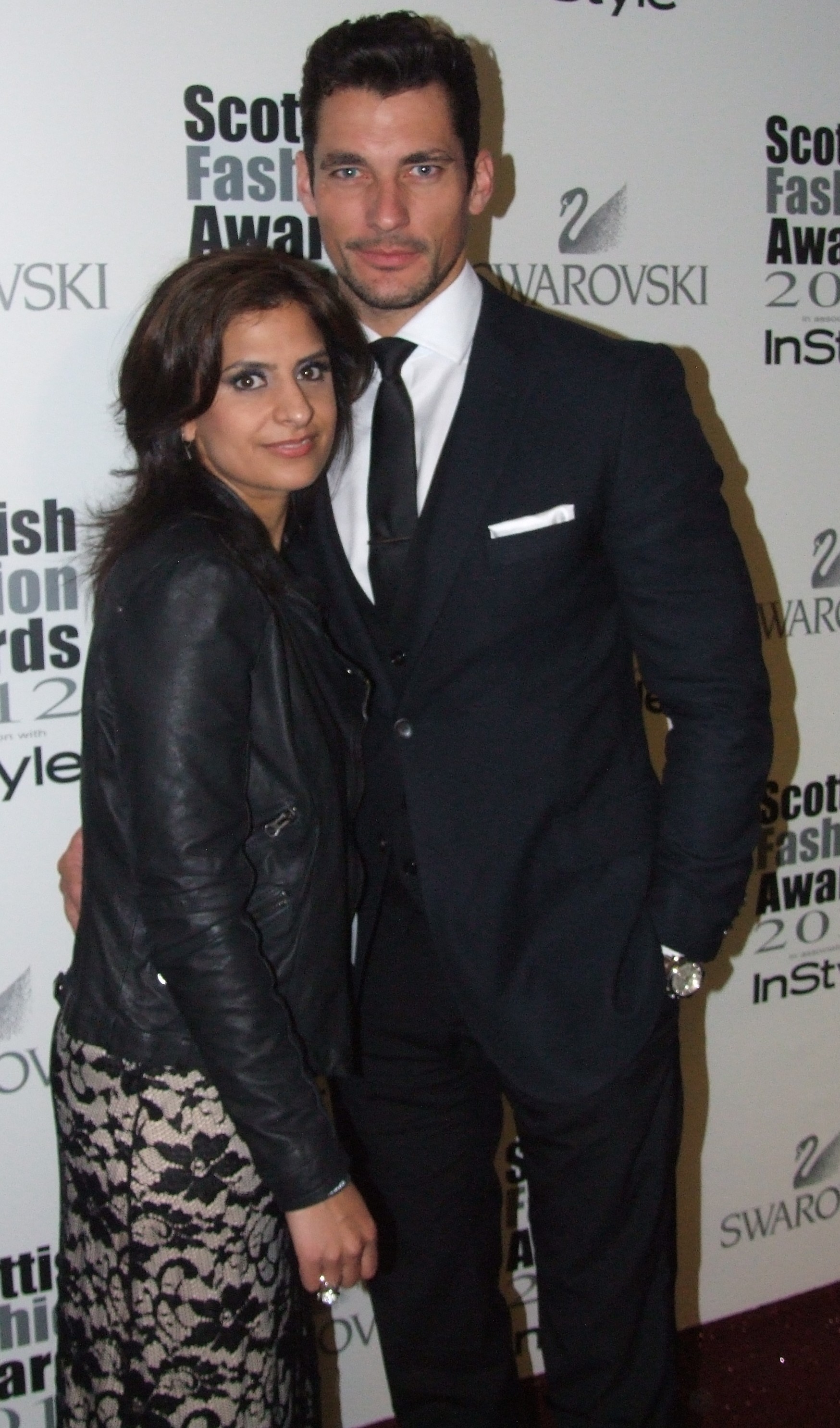 www.davidgandyfitness.com
davidjamesgandy.blogspot.com