I'm through to the final but it was a tight run thing. For the first time in the series I was in the bottom two and had to do the skate-off. I was up against Sam Attwater, the most technically gifted skater in the tournament. To say it was nerve-wracking would be an understatement.
My legs were like jelly as we waited in the wings to do what could have been my final skate in the competition. Sam went out first and did a flawless performance with his dance partner and fiancé Vicky Ogden. I was well aware that just one slip up now and I'd be out of the show. All the previous weeks at the top of the leader board wouldn't have made a bit of difference.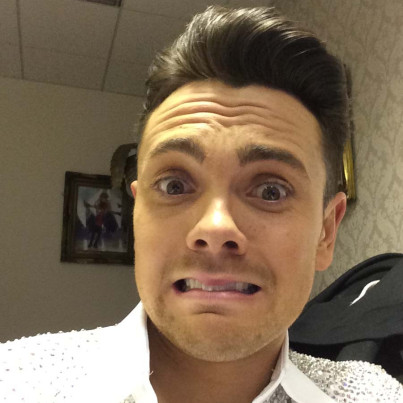 I went out onto the ice with my amazing skating partner Maria Filipova and we started well and thankfully my confidence started to come back as we performed to Make It Real by James Morrison - but my heart was in my mouth as we awaited the judges' decision. Karen Barber went for me, then Ashley, but I wasn't sure which way Jason would go. This week I'd struggled to get to grips with the "flying" on the wires and I'd dropped three points and really split the judges vote with Robin only giving me an 8.5.
Robin and Jason saved me in the end but Robin said that Sam shouldn't have been in the skate-off as he was technically the most talented skater left on the show. Robin was right, it wasn't fair but it's not just about the judges' decision the public votes clearly hadn't gone our way.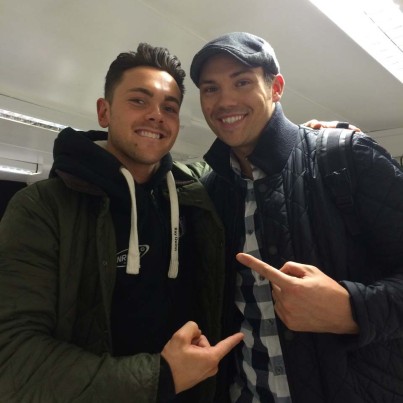 It's safe to say that I've been given a brutal wake up call. This competition is far from over and I need all the support from people voting at home that I can get.
It's the final this Sunday and I'm going to re-double my efforts to come up with my best performance of the whole series.
I will be quite happy that I won't have to be doing any more flying - it's wasn't my finest hour. I'll be keeping my feet on the ground in future - in all senses of the phrase.
Lots of love, Ray.
The Dancing on Ice Final is on this Sunday from 7pm to 9pm.