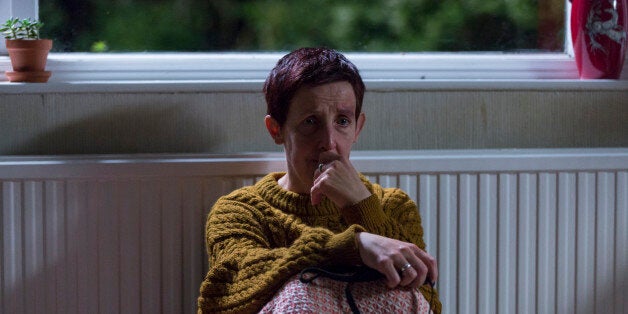 With the news that the much-loved Broadchurch is returning tonight for its third season with a storyline that features rape, I wonder what fans of the show might be expecting. It is now the norm for television dramas to show rape and sexual violence explicitly, or for it to be referenced or hinted at. Tired tropes of a beautiful dead woman laid out naked on a slab, or scenes of scantily clad women running away have become exactly that - cliché and overused. And while more realistic portrayals of sexual violence are to be welcomed, it cannot be underestimated how severe and damaging the idea is that sexual violence is an inevitable part of women's lives.
At Rape Crisis we support thousands of women each year to heal and recover from the trauma they have experienced as a result of sexual violence, and our services are more in demand than ever before - in an increasingly precarious funding climate. Young boys and girls are now learning about sex through pornography and not through education in schools. Sex education has often been absent, irrelevant and moralistic, so it is unsurprising that people have turned to their screens for answers. But pornography frequently has no reference to consent and often shows women being humiliated and abused. This in turn influences ways sex is portrayed across other forms of media. There is a widespread absence of enthusiastic consent, accompanied by the repeated degradation of women, with the central focus always being on the man and his pleasure. This is not solely damaging to women and girls - it is also damaging to men and boys by feeding into a culture of sexual aggression and entitlement. All of this creates a context where violence against women and girls is normalised, minimised and accepted.
It is vital for television and film to therefore take some responsibility for education of our society. The realistic depictions of sexual violence and the responses to it are on the increase, but remain desperately lacking. We need programming that challenges the myths and misconceptions that surround sexual violence, to break down society's victim-blaming and victim-shaming attitudes and illustrate that there is no such thing as a 'perfect victim'. The media needs to reflect the facts - that 90% of women are raped by someone they know, that weapons are rarely used, that women don't report immediately to police. Facts such as women don't necessarily abstain from sex for a long time after being raped, and most importantly, that women do not lie about having been raped.
Last year EastEnders showed how this is possible. The soap focused on the strength that solidarity and speaking out about rape can provide, even when the criminal justice system has failed. Channel 4's National Treasure left viewers in no doubt of the guilt of the main character and demonstrated that rapists and abusers are not 'monsters' but often charming men accustomed to using their power and privilege to get away with committing sexual offences. Broadchurch is set to fall into this impressive category of responsible and realistic depictions of the aftermath of rape.
Julie Hesmondhalgh, who plays the survivor in the series, has, by her own admission, had to confront her own 'internalised misogyny' as part of the process of filming the series. For Hesmondhalgh it was recognising that any woman can be a victim of rape - that age, class, appearance, religion, ethnicity doesn't matter. That rape is not about sexual desire but about power and control - about a perpetrator taking away the choice and agency of his victim and violating her physical and mental boundaries.
It remains to be seen how many myths will be challenged by the show, but given the involvement of Rape Crisis in developing the story I am hopeful for a responsible and accurate portrayal of such a prevalent and traumatic crime. For survivors to see their own experiences reflected back to them can be a powerful thing, it can help them recognise that they are not alone in what they have lived through and continue to cope with. These TV shows can help survivors to find ways to speak about their experiences and access support, and can help society realise just how important it is to believe survivors, and to support them and be alongside them. I also hope it will help foster a shift in attitudes where we place the blame and shame on perpetrators, where it belongs.
For survivors seeking support please got to www.rapecrisis.org.uk to find your nearest centre, or call the National Rape Crisis Helpline, open every day between 12.00- 14.30 and 19.00-21.30 on 0808 802 9999.