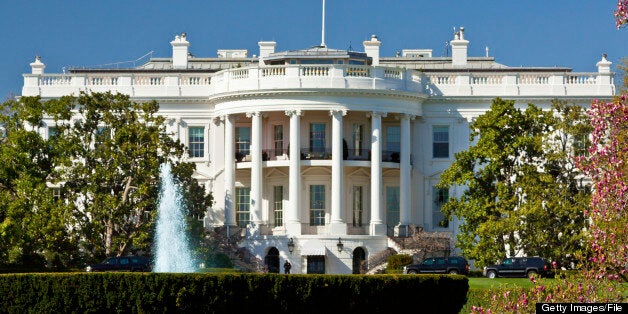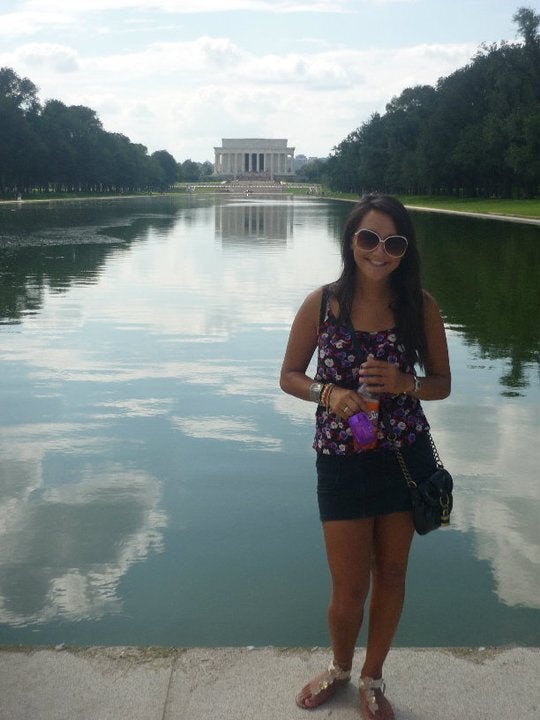 I was excited to begin Obama spotting, start my quest to find Air Force One and sit on Lincoln's knee.
After touring for a few days with the guys, I ditched all but one and boarded back on the cheap and cheery Megabus. The journey from Philly to D.C cost around $14 and took two and a half hours.
Once again we lucked out on accommodation and ended up in a small motel in the heart of the suburbs. We had booked a standard hotel, as there are very few hostels, but unbeknown to us there were two of these hotels. One was located in the city centre and one on the outskirts. Typically, we ended up in the dodgy outskirts confined to the hotel each night for yet more safety precautions. Washington D.C's nightlife would just have to wait.
Getting into the city centre was easy enough. We took the local bus but felt like we were in a zoo- people were friendly but seemed confused as to why two young tourists had ventured so far out of the city.
In late August the weather was scorchingly hot, so going earlier on in the year is advisable so you can wander around without the guy standing next to you honking of B.O.
First on the agenda, the White House. As an Obama fan I jumped up and down trying to get a glimpse of the president, but no luck. This did not stop me however, from telling my 12 year old brother back home that I had had tea with the president. Used to my cheeky tricks, he asked for photographic evidence and luckily my picture in front of the white house sufficed. I now await the day he turns and asks me about the time I met Barack- obviously we are on first name terms- and I'm forced to tell him the truth, that dining with B-dog is merely a dream.
Next was the Washington Monument leading up to the Lincoln Memorial. Just walking from site to site was a great experience. Washington is filled with gorgeous, green parks that are surrounded by pristine, white buildings. With the sunglasses on and ice lolly in hand it was bliss.
The monument is the world's tallest stone structure and was built in honour of George Washington in 1884. It is a great symbol of American history and situated perfectly between the Reflecting Pool and Memorial. The three create that iconic image we see on movies and this made me more than snap happy.
Moving on to Lincoln Memorial, here is a piece of info no one ever told me, there are lots of stairs!! In the sweltering heat climbing up to the Memorial makes you feel like your crawling in the desert with a monkey on your back. Advice: water, water and more water; drink it!
The deadly steps are worth the climb though. Inside the pillared building there is a cool breeze and an array of history to behold. Lincoln's two most famous speeches are inscribed on the walls that encase the statue of Lincoln himself. This statue is huge and I was disappointed to learn that there was no way I'd be sitting on that knee. Aside from honoring Abraham Lincoln, the memorial also held host to a number of important speeches including Martin Luther King's "I have a dream."
I stood in the same spot thinking about my dream..."Obama, Obama..."
http://gotthatwanderlust.blogspot.co.uk