Most of us who started a new year's resolution this year had already given up at 1 minute past midnight on the first of January. This is especially true of the people who embarked on a "dry January" judging by the pints of lager showing up on my Facebook news feed.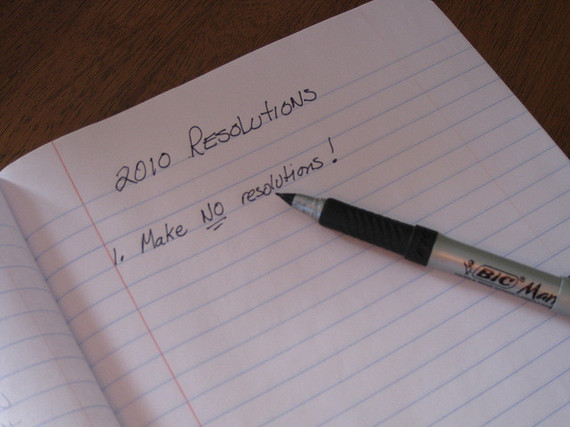 Image: Kate Ter Haar
I don't usually take part in New Year's Resolutions because they're destined to fail, especially as most of them are made in a drunken haze where you struggle to remember your own name, never mind how you're going to give up eating chocolate for a whole year when you've got a mountain of Christmas chocolate that will spend the entire year screaming "eat me" at the top of its voice from your kitchen cupboards.
But this year I did something different, dissatisfied with my job and general lack of direction in life I took the bold step of deciding that I was going to set a resolution. My resolution this year was to leave my job, which was a very stable job managing a mobile phone shop, and start up my own business online. I recognise it's a strange step and, yes, I do realise that this step would be 2nd only to Charlie Sheen's "winning" diatribe in a list of the 10 worst career decisions of all time.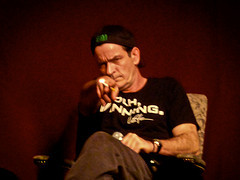 Image: Matthew Straubmuller
Now I haven't introduced myself yet to those of you who don't know me; I'm Richard Batt, I'm 29 and I come from Middlesbrough, a town best known for being voted the worst place to live in the UK. In terms of life highlights I've been a Professional Wrestler (under the catchy title "Pop Sensation" Jayson Mayson), I've been a stand-up comedian and I've got two amazing children.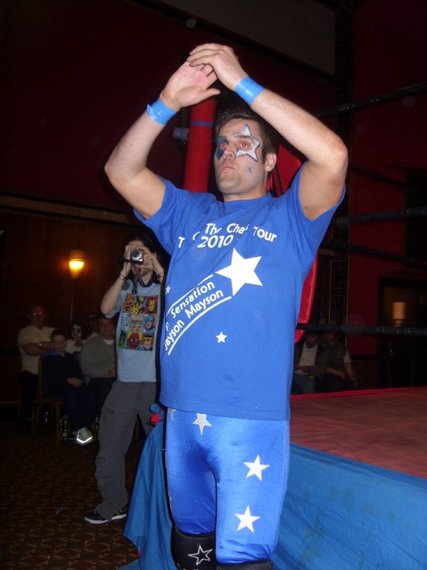 Image: Richard Batt
Most of you would see that I've got 2 children and, quite rightly, tell me to "think of the children" before starting my own business. Especially with the lack of jobs and rising cost of living, but it is something that my 7 year old son said to me that made that decision, in my eyes, completely the right thing to do.
During November last year I took my son into work with me one day, I put a "Trainee" badge on him and let him do a bit of tidying up in the shop. Before people start quoting the child labour laws at me - don't worry, I didn't pay him. While he was there he told me that when he grows up he wanted to work in the shop with me, which made me a bit uncomfortable.
It's not that I have any issues with working in a mobile phone shop; most of the time I've worked there I've enjoyed it. And I recognise that any 7 year old will look up to their Dad and want to follow in their footsteps. I'm glad that my son wants to do what I do but I want him to aim for something a lot more exciting than working on the high street.
But, why start a business online? "No-one makes money online" is something that I can hear you screaming at me through your monitors. Which is partly true, a lot of people don't make money online and I might end up being one of those people; but my biggest strength is my ability to share information with people in an entertaining way and the only place that I can turn that into a business is online. If I attempted to open up a shop on the high street selling entertaining information I'd be bankrupt within a week. But people online are hungry for information, that's why Google is such a huge business.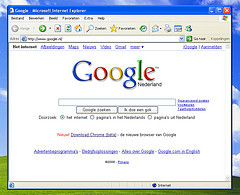 Image: Thomas van de Weerd
I have a wealth of information that I gained working with Mobile Phones and I believe that I can turn that into a business by helping people make the right decision when they buy their next smartphone; that is why I've started chooseyoursmartphone.com, which offers information about smartphones and helping to guide people towards a handset they'll be happy with.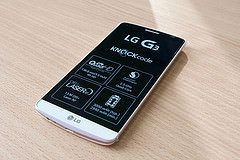 Image: Kārlis Dambrāns
This is something that I want to provide my full time income by my 30th birthday in May so that if I ever have to take my son to work with me again I won't have to leave the house.
The problem is that if that ever happened I wouldn't be able to drag him away from the X Box to show him what I actually do!
Image Credits: