This year is a big one for me for a number of reasons - I recently turned 30 (don't tell me you forgot my present), I travelled to Wembley to see my beloved Boro lose in the Play Off Final (not the birthday present I expected, cheers Boro (I'll still be there next year)) and I'm gearing up to step into the wrestling ring one last time.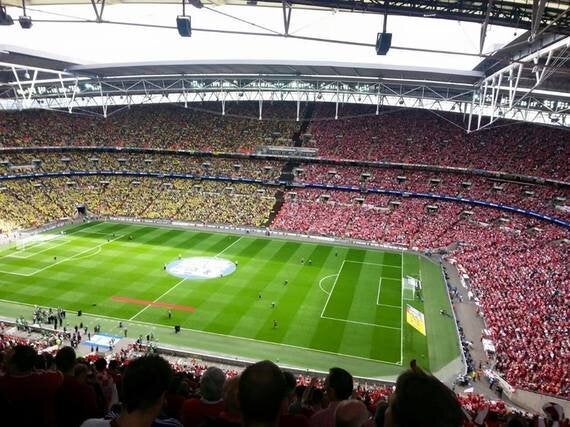 When I left college at 19 after completing a Performing Arts course (people talk about performing arts as a course with very little chance of getting a job at the end of it - and that's completely untrue. You're pretty much guaranteed a job at the end of it... unfortunately, the job is usually standing behind the counter at McDonalds wondering what happened to your dreams.) I managed to stumble into the crazy world of professional wrestling.
I say stumble, because honestly I still don't know how I ended up there.
I was a huge wrestling fan throughout my childhood and in my head I was certain to become a professional wrestler one day. In my mind I'd be the ultimate wrestling machine and I'd be in the WWE in no time.
The one big thing holding me back from greatness was a condition called Dyspraxia. If you haven't heard of it, don't worry, if I didn't have it then I wouldn't have heard of it either. The definition on the Dyspraxia Foundation website is:
"Dyspraxia, a form of developmental coordination disorder (DCD) is a common disorder affecting fine and/or gross motor coordination in children and adults. It may also affect speech. DCD is a lifelong condition, formally recognised by international organisations including the World Health Organisation."
The biggest affect Dyspraxia had on me has always been in terms of issues with my balance, my running and my writing. I don't think anyone could have predicted that I'd grow up to forge a career writing articles about things like wristwatches. I always worry that the next time I apply for a passport and they see the line "Occupation: writer" I'm going to end up being taken to a police station and questioned for fraud.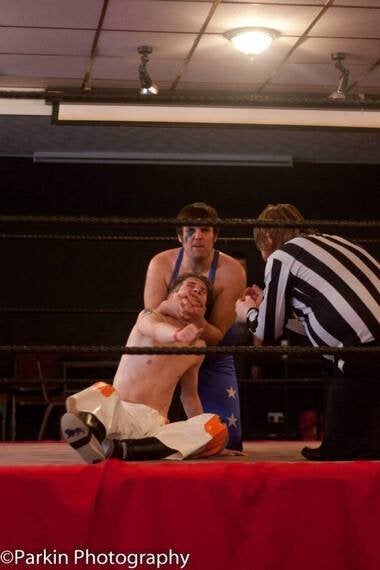 As you can imagine, the chances of someone with co-ordination problems like mine carrying out a Split-Legged Moonsault or a Van Daminator with the same kind of grace as Rob Van Dam is about as likely as England winning the next European Championships.
Of course, it didn't stop me trying!
My early attempts at professional wrestling were flawed in so many many ways. Unable to carry out some of the most basic moves and hampered by an ill-thought through character idea A-Star, which in my mind would be a really clever wrestling version of the Abbot and Costello "Who's on First" sketch.
I think the wrestling world wasn't ready for my comedy greatness at that point.
As is normal in the entertainment world, my great opportunity came out of dumb luck. One of my best friends had an operation before a big show and I ended up being shoehorned into his spot with a character that he come up with - the "Pop Sensation" Jayson Mayson. Walking to the ring in an "alternative" nightclub, dancing to Backstreet Boys, miming (badly) to Westlife and then breakdancing to some beat boxing... before being beaten in about 2 minutes by "Bad Ass Brooks" - who I'm sure was wearing a Metallica T-Shirt.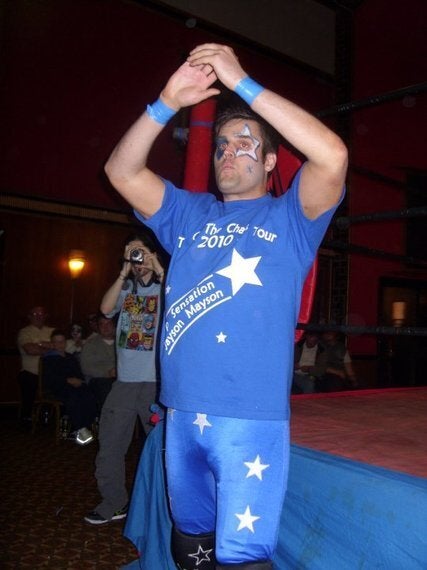 The "Pop Sensation" Jayson Mayson
Of course, this didn't cause Dyspraxia to just go away. It's not as though I could just flick a switch which says "I have perfect co-ordination now!" Moves which would take most people minutes to learn still took me weeks and I had to give up on the idea of ever finishing a match with a Standing Moonsault (or, in fact, any kind of Moonsault). But it did mean that I ended up wrestling up and down the UK, taking on some of the UK's most respected wrestlers such as the Zebra Kid, Johnny Moss and Blake Norton.
Although my time in professional wrestling is already pretty much over and done with, an opportunity to make one final appearance to raise some money for a worthy cause was something I wasn't going to pass up. Especially when it meant that the match was going to be with my very good friend, the person who started out wrestling with me, the man of 1,000 gimmicks but now known as Sean Page.
The match will be on the Unleashed Championship Wrestling Charity Rumble show, which takes place on the 22nd of August at the Elm Tree Community Centre in Stockton-on-Tees. For anyone who wants to attend, tickets are £5 and will soon be available online at Sub Zero Comics. You can keep up to date with the show on the Facebook page.
The cause the event is supporting is Daisy Chain, which is a Teesside based charity which provides support to families affected by Autism. It is a charity I am very proud to support as they do a lot of great work all around the area and I plan to do as much as I can to help raise money for the charity before and after the event.
My hope over the next few months is that I can show people who suffer from all sorts of conditions that they shouldn't put limitations on the things they can achieve. If I can end up in wrestling matches with some of the UK's top talent then there is nothing stopping people with other conditions achieving anything they want to achieve. When it comes specifically to Autism there are even more inspiring stories on the Autism Speaks website, check them out - they are incredible.
So, in preparation for the show I'm going to follow up my 30th birthday with an incredibly tough training regime, which is desperately needed. Especially after my birthday meal out at Uno Momento, which was incredibly nice... especially when the waiting staff brought drums out to sing happy birthday to me! But I'm not sure potato skins, pizza and chocolate fudge cake is considered health food. This time, thankfully, we didn't need to check somewhere like Coupofy for a coupon!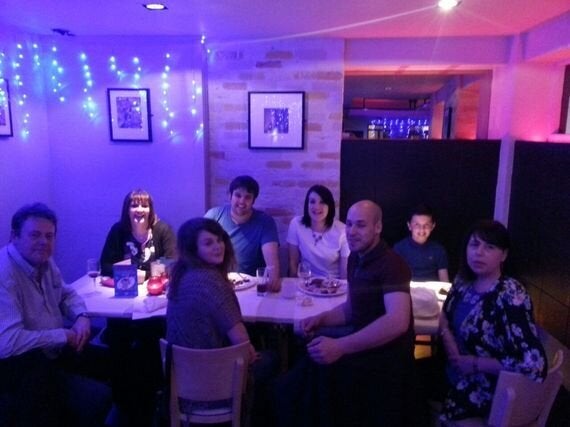 Enjoyable 30th birthday meal with family, featuring an interesting type of health food!
So if anyone fancies putting together a diet to help me get into shape for this show then I'd certainly appreciate it! Otherwise I'd be willing to bet that in the week coming up to the event my diet would still mostly consist of Pizza Hut, with a side order of Dominos and an added helping of McDonalds!
Related