Biju Bubble Tea has landed on Old Compton Street, in London's Soho, and it looks to be brewing up something new for the area. I headed down to the store to meet the entrepreneur behind the brand, Nick Phan, and learn a bit more about what's behind the bubble.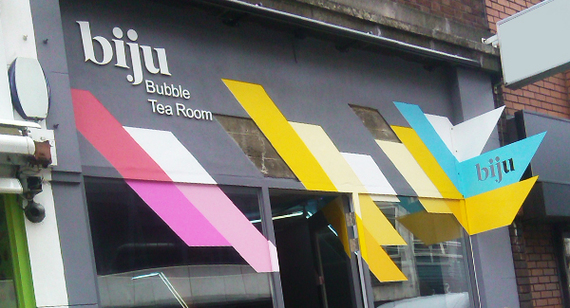 First thing I have to say, is that the interior and branding is really wonderfully executed, with a very cool vibe, and going a different direction than many of the bubble tea stores. The light grey walls are accented by lovely shades of green, blue, pink and yellow. I like the diagonals cutting through the wall and even exposing some brick, right through to carrying this onto the roof with cable trays and neon lights falling in line. I love the concept of the multi-level seating and think this will help create a buzzing atmosphere. However, their choice of cork makes me nervous for general usage, as after covering my award nominated interior for SAMA in chipboard, I know the special care that has to be taken when using such materials.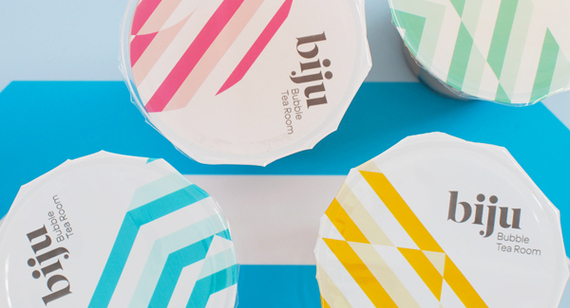 Speaking to entrepreneur Nick Phan about the story behind all the recipes in the store, I was really impressed by the care and consideration that had went into the sourcing and tasting process. Their main differentiator is that they are using high quality tea from Taiwan which is freshly brewed for each drink and use organic dairy milk. Along with that, to flavor the drinks, they are using fruit juice nectars rather than powders -so there's a lot of good going into these cups.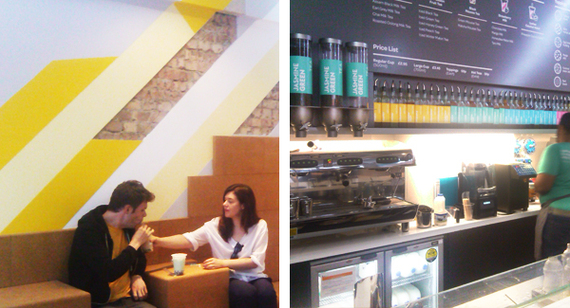 I tried one of the teas from each section; iced teas, milk teas, fruity milks, mousse teas and coconut water. I learnt that bubble tea actually refers to the shaking of the beverage, producing bubbles, and not in fact the tapioca pearls. So in the drinks you can add a whole host of toppings including Coconut Water Jelly, Basil Seeds or Egg Caramel Pudding. One of my favourite drinks, suggested by Nick, was the Honeydew Melon Milk Tea with Egg Caramel Pudding - which was sweet with a gloriously slimy texture. Equally moreish was the Taro Milk Tea, which is made with real taro and purple yams, giving it a really authentic taste.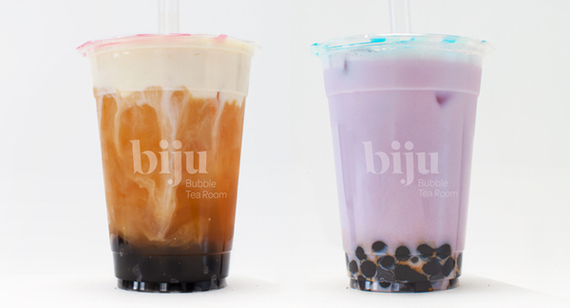 The Biju brand has a great feel and backed up by great tasting drinks with natural credentials. The use of real ingredients make for bubble teas that have a depth of flavor and the bubble bar makes great theatre when ordering your drink. Overall, this place is just my cup of bubble tea.