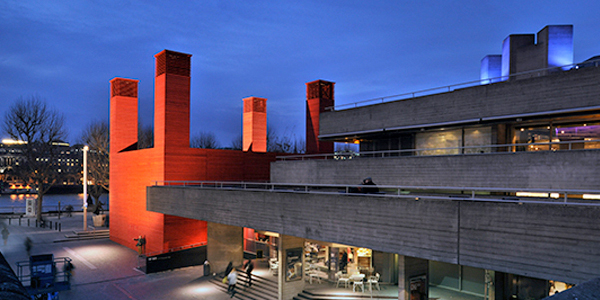 I have often walked along London's Southbank and seen the huge wooden fort in red, that sits in front of the National Theatre, and assumed it was some sort of art installation. But when I was invited along to the production of Home in The National Theatre's Shed, I was soon to find out what great theatre this fort was protecting.
Home is a story that takes you inside an inner city high-rise hostel called Target East. The play is based on interviews that director, Nadia Fall, had with 16 to 24-year-olds living in a real-life East London homeless hostel. This is a piece of theater that talks about abandonment, sexual assault and drug abuse - all issues that the director tackles head-on.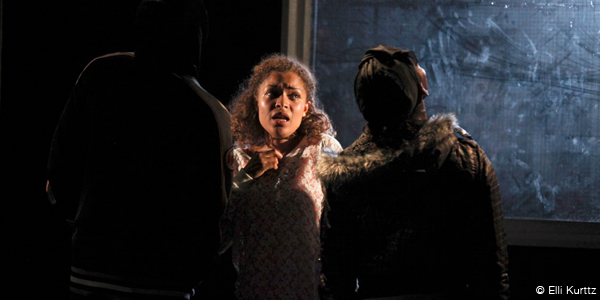 The National Theatre Shed is the perfect performance space for such a piece, and Ruth Sutcliffe's set looks as though it has quite literally been lifted from this East London Hostel. On entering; you walk through the lobby, onto the mix matched carpet tiles of the stage and even hear the squeaking of the door as the first actor takes the stage.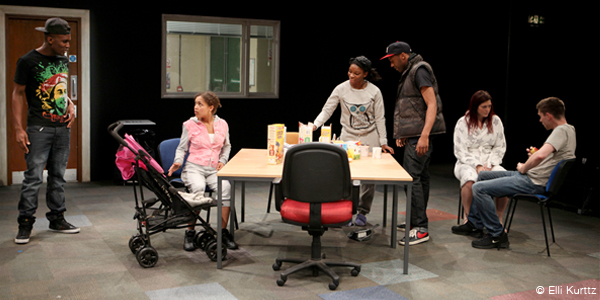 Kadiff Kirwan starts off the show playing a character who dreams of becoming a singer. The setting of this first scene takes place while the audience is almost fully lit, highlighting the naturalistic approach taken by this production. This character eases us into some of the darker stories to come, yet each is still told with humour and hope. There is real honesty in the actors portrayal, that gives empathy, yet inspiration in their outlook. As you meet the various characters, you can't help but be affected by their stories and the eloquence in which they are told.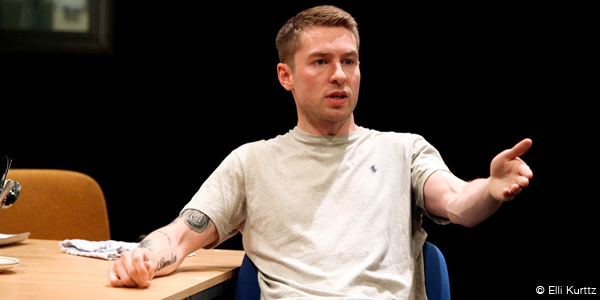 This is a cast that you can't help but listen to. Each actor plays multiple characters, and even though it might only be an appearance change of a pony tail or different t-shirt - you never get confused by which they a playing. Their talent in changing up their characters is expertly done, with Michaela Coel, Antonia Thomas and Toby Wharton showing great versatility. Grace Savage, whose character uses purely beat-boxing to communicate, sets the pace of scenes and really adds another dimension to the play.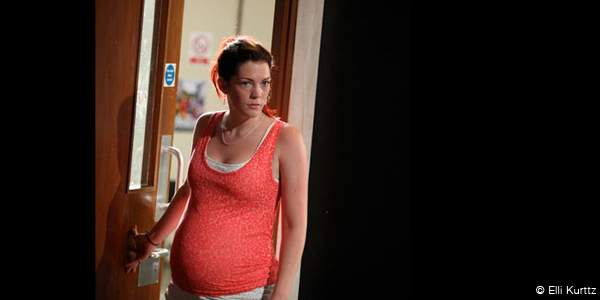 Director Nadia Fall has done great work with Home and has produced a piece of truly engaging theatre. The tone hits every note from humour to fear and sadness to hope. I left The Shed feeling emotionally tired, yet somewhat uplifted by the stories of these inspirational characters. It is a wonderfully dynamic piece of theatre and presented with great strength running through all areas.