Recently an opportunity arose with Zizzi to design the new plate that would be used across their 120 stores nationwide, and when opportunity knocks, I always greet it with a warm reception. And in this case, the famous Italian chain had served me a dish that I simply couldn't resist.
You may know Zizzi as a chain who serve up some great food, but what makes them really stand out is their 'Fresh Talent'. They run a scheme that encourages young artists, illustrators and designers to get involved with the brand; from illustrations on the restaurant walls to menu designs, and in my case, bowls. For this brief they called for something 'Deliciously stylish' and they brought in the knowledge of acclaimed artist, Natasha Law, to help in the selection process.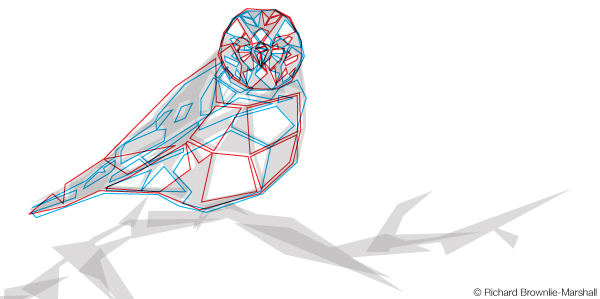 My initial thought for 'Deliciously stylish' was that it was a brief that many would instantly interpret as being a food based design, therefore I wanted to try something different. Style for me is something that has natural and simple beauty, so having an animal theme was very attractive. I took delicious as being tempting and enjoyable, therefore I wanted to introduce an abstract style to the design, which increased interest the more you look into it. Similar to a great meal, I wanted to add several notes to the design, to give an overall delicious bowl. It incorporates contrasting themes of natural imagery mixed with a strict graphical style, which resulted in a contemporary take on the traditional subject.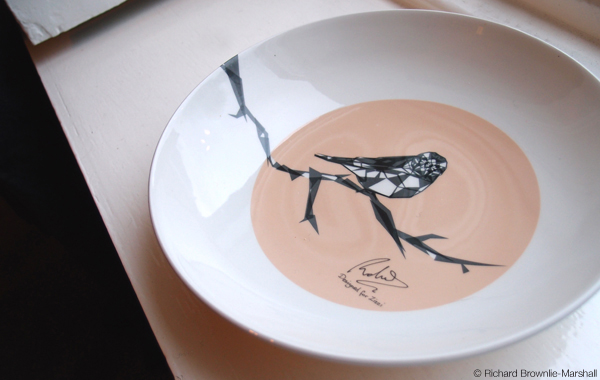 If you haven't guessed by now, my plate was selected, and can now be found beneath the pasta at your local Zizzi. You may have even eaten off it already. And from the conception of one plate, there's many more to follow. Since creating the one-off design, I began exploring the concept further, which has resulted in whole range of ceramics and textiles for the home. Using a similar style to the Zizzi bird plate, I incorporated various images of nature as well as bringing in traditional city icons. From phone boxes to taxis, birds to deer - I wanted the range to bring together both sets of imagery to create a cohesive range that each item equally has its own personality.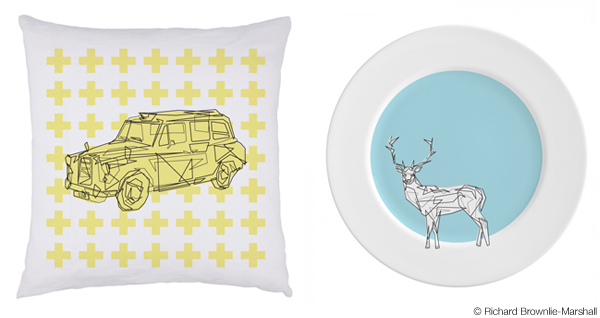 I am overjoyed by how the new range has turned out and so glad of the opportunity which Zizzi has given me, showcasing my work on tables across the country. It all started with a little birdie, and thanks to a great opportunity, it's given a whole range that will hopefully fly off the shelves.