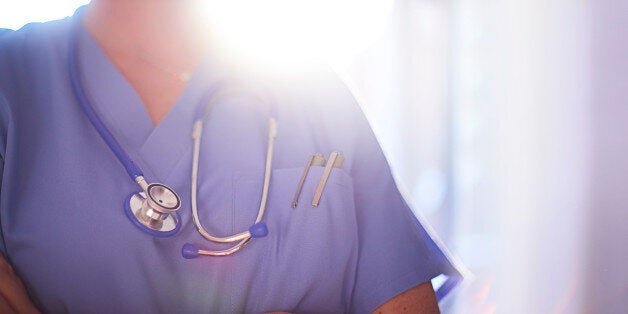 Wedneday heralded yet another milestone in our NHS. Across the UK 7400 new doctors are embarking upon the first day of their professional careers. Eager, enthusiastic, and probably somewhat trepidatious, they are the future of our health service. However, all is not well.
This is a service under extraordinary pressure. A&E attendances are rising, delayed discharges increasing, and NHS finances are facing a perpetual winter. Even before the recent industrial dispute between junior doctors and the UK Government over the implementation of a new contract, the number of doctors who opt to continue their specialist training within Britain was on a downward trajectory. You may well be thinking, wow, this is pretty bleak. Well, it is. I think you deserve to know the truth in a post-truth era and I sincerely believe the NHS is traversing some of the most challenging times since its inception.
There is, however, a beacon of light at the end of the tunnel - our staff. Hard working men and women who continue to selflessly devote their lives to the cause (some have also given their lives to the cause - one of the most notable recent cases is the tragic death of Dr Lauren Connelly, who crashed while driving home after a night shift). They are the reason I am writing this article.
A survey by the Royal College of Anaesthetists, found that 64% of trainee anaesthetists felt their job had affected their physical health and 61% their mental health. Interestingly, when the Royal College of Surgeons of Edinburgh asked its own members and their colleagues, what were the most important things that would improve their working environment to deliver safe surgical care, the answers were surprising. Yes, many wanted more staff at the 'coal face' to plug the rota gaps alongside better access to out of hours radiology. However, a substantial proportion desired basic amenities such as access to hot food whilst on a night shift or a communal area where they could offload and reflect upon the day's events. To my mind, the latter is crucial, since we often bare witness to devastating life-changing events and the best remedy is often the supportive shoulder or comprehending ear of a colleague. Hectic on-call shifts, sleep deprivation, a challenging operative case, and a lack of family time, have personally (on occasion) tipped the balance from just about coping to failure to cope fairly rapidly. If it were not for my incredibly supportive colleagues and long-suffering family, I would probably be pursuing a different career.
Whilst the challenges facing the NHS are complex and multi-faceted, creating a safe and supportive working environment to harness the energy and creativity of its staff is essential. First and foremost, we have a duty of care to our patients, but we also need to remember that we have a duty of care for each other.
Richard McGregor is a Clinical Lecturer in General Surgery and co-author of the Royal College of Surgeons of Edinburgh's report Improving the Working Environment for Safe Surgical Care