Yesterday, the arrogant but brilliant Pound for Pound Number One fighter in the World, Floyd Mayweather announced that if Britain's Amir Khan wants to box another American fighter, named Adrien Broner on the undercard of his next mega fight in a couple of months time, then he, Mayweather would fight the winner. This is yet another lifeline in the career of the Bolton man who himself is not shy of blowing his own trumpet.
In a recent and unique move, a "Who next for Floyd?" internet poll, arranged by Mayweather's people, asked the fans to choose between Khan and an Argentinean World Champion called Marcus Maidana as Floyds next opponent. It appeared that the majority of boxing fans wanted Mayweather to fight Khan next but several other independent polls showed otherwise, citing Maidana, recent conqueror of the previously undefeated Broner, as the best opposition for Floyd to face next. Indeed on paper this seems indubitably to be the case, with Maidana being a current World title holder, knocking out 3 of his last four defeated opponents and having never been stopped in the ring. Khan meanwhile currently holds no World Honors and has lost 2 of his last 4 contests. He has also previously been knocked down and knocked out by boxers unheard of to all but the most ardent fans of pugilism. No 'internet poll' can override these facts with true fans of the noble art and Khan knows this better than anyone. So what of Mayweather, the man literally calling himself 'Money'? A man who is as posturing, crass and unpredictable as the sport he dominates. Mayweather quite simply is boxing. He is where he is by being extremely professional in his approach as an athlete. An extremely gifted fighter he has been a World Champion since 1998 and is still unbeaten. Indeed, in the majority of his much anticipated previous fights against several hungry young lions he has ended up being not often challenged and risks the fate of a fighter whose brilliance is tainted by a lack of worthy opponents. Yet having beaten more champions in history his legacy as a modern great is cemented in stone. For Khan then, comes the chance to really elevate his own current position and make himself appear far more entitled to a shot against the very best than he is right now. All that stands in his way is Broner. Adrien Broner is a 3 weight World Champion and ironically he has much in common with Britain's Khan. He too moved up from lightweight through to Welter Weight. He too acclaimed for himself mercurial greatness to all who would listen only to be exposed ruthlessly in his very last fight by the crude and yet ferociously effective Maidana.
Even more tantalizing, Broner, like Khan, also has an ego the size of San Francisco and similarly he has found numerous excuses for his own defeat. Humility comes late to some and never for others but when a man has been weighed and measured and been found wanting it is never more glaringly apparent than in the prize ring. As difficult as it can be it can also be fiercely redemptive if one can just admit to being beaten by the better man-something Khan has been unable to do on three separate occasions. Instead he chose to find every excuse imaginable, wrong trainer, wrong tactics, too much heart on his part, corrupt officials, wrong weight division, etc, etc, etc-painful to listen to for all except his most ardent and one must say, apparently deluded followers. This 'Blind Spot' of Khan's appears to make it impossible for him to even consider eating 'humble pie' and yet by this same anomaly is what makes him so fascinating- his self belief appears unshakable. He accuses Mayweather of ducking him and of making a career seem more glorious than it is by fighting jaded champions with blunted skills. Khan claims this even though he himself just recently chose not to take a tough fight with another 147 pound World Champion Devon Alexander and still earlier in his career and with even less compunction, Khan chose to scalp the ageing Mexican great Marco Antonio Barrera when the old warrior was well past his prime. Surely the only reason Khan would do this was to have the once great boxer's name on his own somewhat 'padded' C.V.?
So what now for Amir Khan, the man who incredibly still calls himself 'King'? He finally holds the future legacy of his 'Kingdom' in his own breathtakingly fast hands. He can face Broner in his next fight; Broner who we now know is also far from unbeatable. He could defeat him and truly earn that elusive fight (and mega pay day) with the true King. He could then do what he's been telling us is his destiny and go on to achieve what all before him (including Britain's Ricky Hatton) have failed to do and defeat one of the greatest fighters of all time. So Amir, the good news is the fight you always wanted is within your grasp. The bad news is, this time you've got to earn it. Britain Expects!!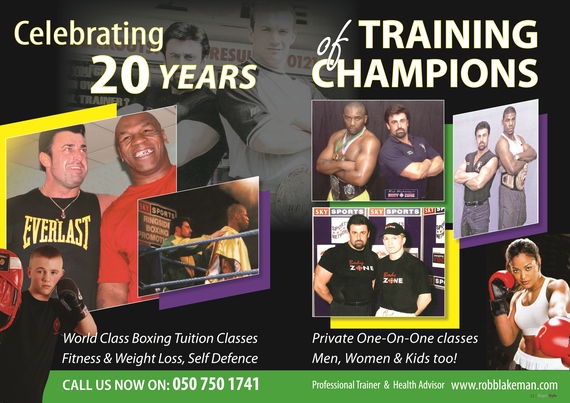 More from this author here: http://www.robblakeman.com/eshop2/ebooks