I'm twenty years old and a Craftsman in the British Army's Royal Electrical & Mechanical Engineers (REME). Craftsman is the same as Private Soldier and I'm the most junior member of the British Army team working on the Bloodhound Super Sonic Car (SSC) Project. During the last 6 months I have had the experience of my life working to build a car capable of 1000 mph to inspire the next generation of Engineers and Scientists.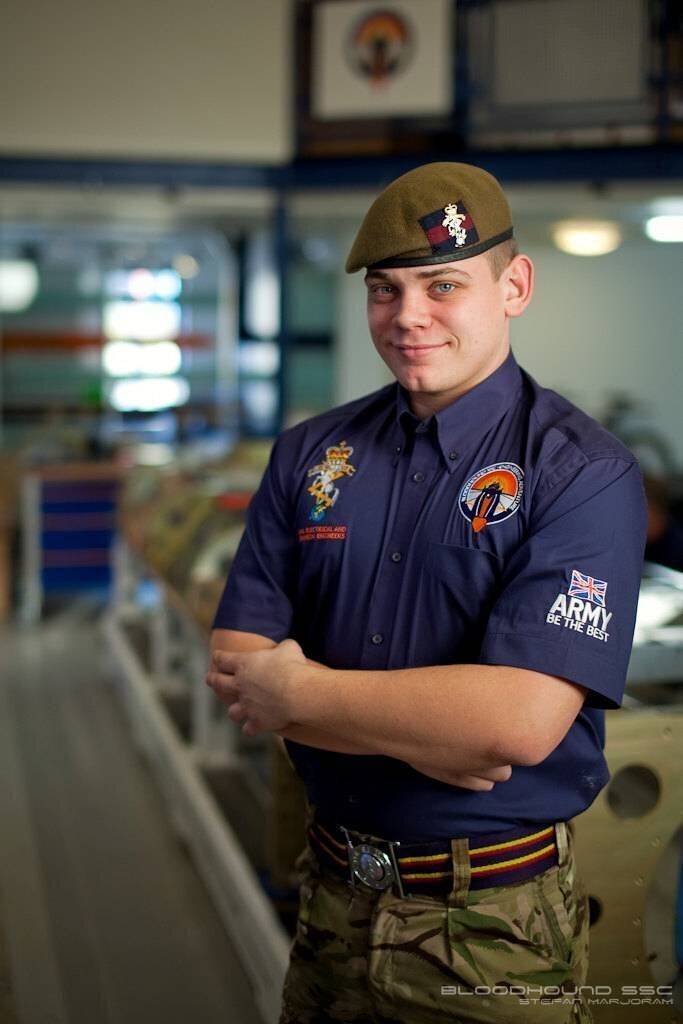 Bloodhound SSC is such a brilliant project. I am on the team by virtue of my apprentice training which has set me up really well to work with the best in the business. The chance of working on something like this is truly incredible and it has really opened my eyes to the wonders of engineering and how it can benefit society.
Being selected to work on the team was intense - CVs, interviews and technical assessments - but well worth the effort to be a part of history. My branch of the Army (REME) are experts in repairing and maintaining all of the Army's kit, and I do mean all of it - tanks to trucks; pistols to Apache helicopters!
I have been in the British Army since I was 16 and was inspired to join because I wanted to get a trade and a career that would give me the opportunity to better myself.
My apprenticeship was entirely paid for by the Army and on top of that I got a full time wage which amazingly came with rights to a pension when I leave! As I went through my training as a Vehicle Mechanic in the military it helped me grow up and gain a wide range of experience that many my age don't get the chance to get.
Being a Mechanic was something I have been interested from a young age growing up in Swansea, South Wales. I had always had a big interest in Rallying and various other forms of motorsport - I thought about working at a local garage when I was 15, but decided there was more variety and challenge if I joined the Army.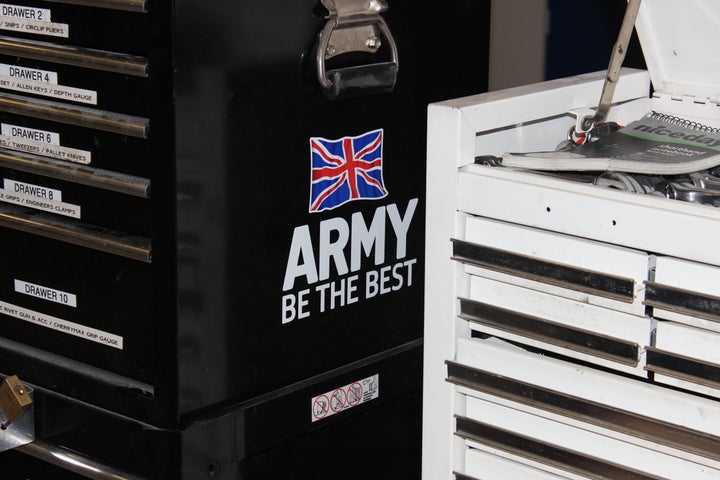 I did my Basic Training about as far I could have been from my family and friends all the way up in Harrogate, North Yorkshire, some 290 miles from home. This seemed a massive distance aged 16, but I quickly realised I was growing up and gaining my independence. I loved my time up there as I realised the Army was for me and after completing soldier training I went to Bordon in Hampshire to train as a Vehicle Mechanic.
The School of Electronic and Mechanical Engineering taught me about mechanical systems and how to operate in some of the most challenging environments as well as paying for all my driving licences including HGV - I was only 17 years old!
Once I had completed all of my courses I was given an assignment in Germany. I loved my time out there and got the chance to travel all over Europe on paid Adventure Training including 2 weeks cycling from the Atlantic Ocean to the Mediterranean through the Pyrenees. I had two years in Germany then got posted back to the UK to work in Windsor with the Coldstream Guards before getting through Bloodhound interviews on my birthday.
On the Bloodhound project I have been working closely with leading motorsport mechanics and engineers.I have learnt so much during my 6 month deployment and not many 20 year olds can say they helped build the fastest car in the World.
My Army skills and experience have been recognised by a Formula Renault team at Silverstone who have offered me a volunteer place at weekends.
It's been quite a ride working with Bloodhound. It has opened my eyes to the wonders of engineering and the need to inspire others to get involved in mechanics, electronics, aeronautics and so much more. I want to take my apprenticeship further and study for an Automotive Engineering degree in the near future - watch this space!
Popular in the Community