I'm never been exactly sure about how I feel when authors pen their novels around historical figures in fictional plots. Well, I say this having never actually read a book that has even ever done such a thing. Regardless of that fact and slightly odd introduction, I can't help but find it a little bit safe for the writer to choose a writer as their protagonist, fictional or not.
From the authors perspective I guess it makes perfect sense; zero research is needed, you already have access to an over stressed and zealous mind that's crammed with the emotions that have the power to quake cities to the ground. Deep brooding sadness can be accessed everywhere and the art of receiving and taking rejection is almost as masterful as any veteran actors.
Misery is one such novel about the fears that a famous writer might suffer when at the hands of some crazy fan. Whether he realises it or not, even the novelist Wilbur Smith was convinced he's being visited by aliens, when actually he's giving us a documented account of sleep paralysis throughout his entire book Communion, a common disorder suffered from the insomniac writer, believing its aliens though and not your body reacting to stress, is paranoia.
To the rest of us, with our daily 9-5 borefests that we call work, the life of a writer appears peachy, and all of those trips to cottages and log cabins where one finds ones self hunched over a laptop, hot cup of coffee at the ready, certainly is an image that appeals. Nevertheless, ask any writer and they'll tell you it's far tougher than you'd expect with the worst aspect of it being, the critics (..cough!) especially the worst critic of them all.
In the Crime Writer celebrated author Jill Dawson explores the very notions of the self and all of the manifested demons that come in the form of paranoia and self doubt in her subject Patricia Highsmith, the real life eccentric novelist. In the novel it's 1964 and Patricia escapes to a tiny cottage in Suffolk to concentrate on her writing. A secret love affair ensues with a married woman in a lustful post war style that you might expect, especially with lesbianism being such a huge taboo at the time. Patricia is as fantastically complicated as she is basic and base. Her fears of self doubt loom over her from every page. This is a stark reminder that when you escape, you can never truly escape yourself. This no matter how bleak it might sound enables you to connect to Pat in the most personal of ways that only Jill Dawson can make possible.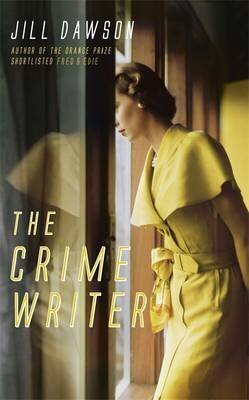 The story is edgy and becomes darker as it unfolds, which when you first think of a story based out of a cottage in Suffolk, it's the last thing you'd expect, but trust me, having read the Tell Tell Heart only last year I can promise you that Jill's writing is as good as it gets. The mixture of 3rd and 1st person storytelling, with Patricia's voice as the constant narrative is creative and certainly needed as you follow the plot to its conclusion.
My only negative comment is that at times I felt her intelligence to be somewhat unbelievable and that her conclusions to be too coincidental. Nevertheless, Dawson's mastery at plot construction ensures and helps to carry the book from start to finish. Worth the read if you're a fan of both Dawsons and Highsmith's work.
The Crime Writer is published by Sceptre and is available in all good bookshops.