I used to find it extremely difficult to watch live bands perform on stage. It wasn't because I didn't enjoy the music, far from it in fact; I'd watch friends bands in my local home town of Plymouth, getting right at the front of the stage singing along as best I could with the classic unknown lyrical fillers "yeah yeah yeah, she said murmur murmur murmur, murmur murmur something, something baby.."
Since being in London, watching the occasional gig from rock bands to Hip-Hop artists such as Antix, which is odd, as I don't actually enjoy Hip-Hop, nor do my prep-school threads and side combed hairstyle belong in the crowd; a springing meadow of baseball caps and gold reflective labels indicating to you that they're keeping it real.
Nevertheless, I find his talent to be somewhat genre crossing, in a very honest, grown up sense.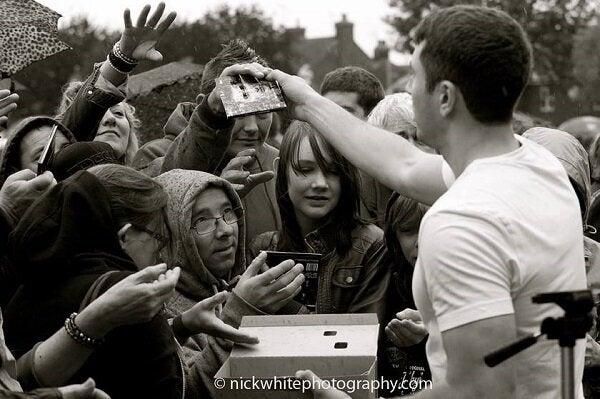 Be that as it may, deep within ironically the name of one of his best songs I find a well, forming in the pit of my stomach. I recognise this feeling instantly; it's that all too familiar beast, the green eyed monster, jealously himself, back to torment me further. But as the god of haters boils away inside of me, Antix and many of the other talented acts that I've seen perform of late, command their stage in such a way that the jealously quickly transcends into that rare warm fuzzy feeling of appreciation and the eventual over welling feeling, of one being inspired.
I've been a fan of many genres since my teenage years, but have never tried to pick up an instrument. This is of course not counting the time in the Army, when I foolishly brought a guitar for £250, only then later in the week to sell it, as I had no money to take my latest squeeze out on the town I sold it for £50, the most I could get for it on the base, she was pretty hot
My fingers, oddly, have always appeared to be too weak or too long and the act of reading music I've always considered near impossible to learn, as it's been bad enough trying to get my dyslexic head around English! But how incredibly wrong was I?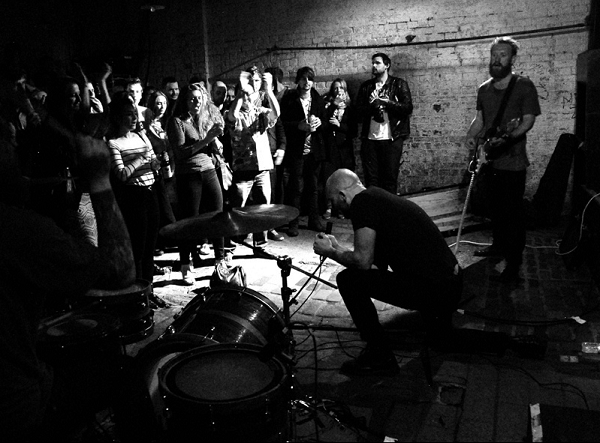 This time last year I was at a gig for a band called The Damerels at The Old Blue Last in Shoreditch; a somewhat excellent music venue and great place to discover new bands, providing you're able to tolerate the odd fellows that happen to fashion that particular area of East London.
As I listened, it happened again, that feeling! So I rushed myself into the toilet and ordered via my Amazon mobile phone App my first/second guitar. But I wanted something different, every man and his dog wants to play the guitar, so I picked the bass. Which in fairness being a Red Hot Chilli's fan tends to make a lot of sense, as I absolutely love the deep funky sound it makes.
When it arrived, I was in the standard confused state that's part and parcel when ordering off Amazon; having totally forgotten that I brought anything from them! I spent the whole night practicing...
I was shit, to be expected. I practiced some more the following day...
It took me a week to learn anything that sounded remotely like music. Seven Nation Army after about a week and a half was finally cracked, but I'll tell you what dear readers... so far in my life there hasn't been anything that I can compare to the feeling of cracking a song and playing it perfectly. Perhaps I didn't have it perfect, but then, it certainly felt like I did, and this is the reason why learning to play music is so amazing, it's just for you.
I've been playing now for well over a year and often find myself wondering why I left it until my 30's to pick up an instrument, it's been the single most enjoyable and rewarding thing I've ever done. I'm certainly not at the standard to play in a band, at least not yet. But I'm getting there... I'm getting there....
A personal message to you dear reader...
If you're like me, wanting to play but fear that you won't be able for whatever yarn your excuse might be, I sincerely hope that this article inspires you to at least make an enquiry. If you find yourself picking out an instrument, throwing all caution to the wind, I salute you! Make the time to practice, you certainly won't ever regret it! Who knows, maybe in future months to come you could be a fast learner we might find our bands supporting each other at a local gig. But until that time, know that I'll be waiting backstage, looking forward to jamming with you soon.
Related