A new group in Swansea will be hosting a conference on Islamophobia. Swansea MEND, or Muslim Engagement and Development is an organisation dedicated to tackling Islamophobia by advocacy in the Media, Welsh Assembly and Westminster as well as by a means of engagement with Muslims and their wider community, and improving political and media literacy amongst grass roots Welsh Muslims.
Recent report shows that hate crime in Wales is on the rise with a 20% increase over the last year. In 2015, there were 2,259 reported incidents with attacks on race and religion accounting for 78% of these cases. In addition to this, a so-called "White Pride" rally has been planned in Swansea city centre by far right group National Front. The rally has faced heavy criticism from the community with Swansea Council leader Mr Robert Stewart saying that he wished the organisers would keep away from the city. He told the Evening Post:
"I'm sure I speak for most people in Swansea when I say that we abhor what white pride stands for and don't want their rally here. We're a proud city of tolerance that welcomes all people, irrespective of their faith, colour, age or sexual orientation."
A report by one of the country's leading equality charities warns that 'Muslims in Wales are getting so accustomed to anti-Muslim behaviour they're practically becoming immune to it'. Swansea MEND Women's lead, Rafia commented that there has been many cases that have gone unreported in Swansea where Muslims have suffered from verbal and physical abuse due to their appearances. In one case, a Muslim woman was targeted by Islamophobic slur and hit by stones from young teenagers in the locality. Event organiser Monwar added that
'Over half of all hate crime goes unreported. No one should suffer in silence. It is time that our community have our voices heard'
He added that the aim of the event is to discuss Islamophobia in Britain, with an emphasis on the media and the Government.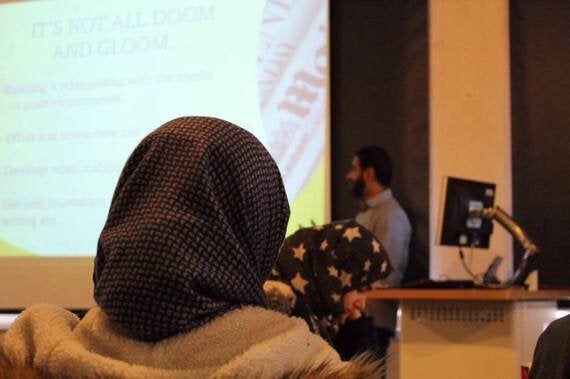 The Swansea says NO to Islamophobia event will take place on March 20th day before the International Day for the Elimination of Racial Discrimination. Over 200 people are expected to attend this event and with the Welsh Assembly election set for May 6th Swansea MEND will be looking to address and work with political parties and candidates to tackle Islamophobia in Wales.