On May 5th members of the public will vote for their new Police and Crime Commissioner (PCC) for the South Wales area. Ahead of the vote Swansea MEND, or Muslim Engagement and Development invited all of the five candidates standing for the election.
The five candidates are Conservative candidate Tim Davies, Liberal Democrat candidate Judith Woodman, Linet Purcell of Plaid Cymru, Independent candidate Mike Baker and current PCC and standing for re-election Labour Alun Michael. We had responses from 4 of the 5 candidates standing - the conservative candidate did not reply - 3 of which were able to attend the informal hustings hosted at Swansea University Mosque on Friday 29th.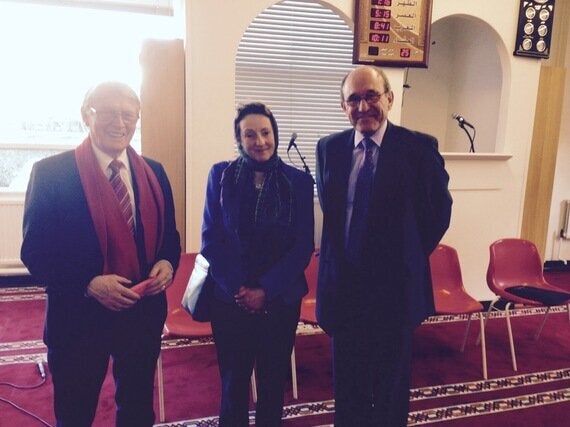 From Left: Labour Alun Michael, Plaid Cymru Linet Purcell, Independent Michael Baker
We questioned each of the candidates about MEND PCC manifestos and here's the response:
On Tackling Islamophobia, we asked:
Will you commit to appointing an officer with speciality training on racial and religious hate crime to work with Muslim communities to improve hate crime reporting, incident investigation and community partnerships, similar to Lesbian and Gay Liaison Officers (LAGLOs)?
Labour: We are currently training all of our officers to deal with hate crimes across South Wales and I believe it is important that they are equipped with this training.
Independent: Yes, I would commit to a training program for police officers in relation to properly identify hate crime, in all its forms.
Plaid: In my role as a councillor, I work with many of our community officers and I believe that they should have this training to combat the growing racial and religious hate crime and work with Muslim communities to restore confident to improve hate crime reporting.
Lib Dem: Training for Police officers is essential. The identification of all hate crime is important. I would review the content of any current training and look to see how it could be improved and how officers record such crime.
On Community Policing, we asked:
How do you propose to increase the recruitment, retention and promotion of BME officers and what are your plans to improve diversity in senior ranks?
Labour: We have just received recent positive news that the percentage of BME officers recruited in South Wales is at 10%. This has been a significant increase and something I have encouraged within my time as South Wales PCC.
Independent: Yes. During my time as a former police officer, I worked with several BME officers in Cardiff and I have always supported this. I believe promotions should be on merit and ability.
Plaid: Recently, I attended a young people workshop in Butetown Cardiff and spoke to young girls whom I encouraged to get involved in politics and public service. It is important that we start from a young age and change the perception of the police force in South Wales.
Lib Dem: Yes, this is high on my agenda. Also of concern is the number of disabled people employed by South Wales Police and in a civilian capacity. Our Police force must be representative of the people they serve. I would review the recruitment policy, and work closely with schools and organisations to identify why young people are not choosing Police as a career.
On Crime and Security, we asked:
Will you commit to holding regular public meetings with local communities in order to dispel the lack of transparency about PREVENT delivery and its impact?
Labour: I already believe that the relationship between communities and the police in South Wales has increased with our satisfaction rate in the top 10 in the UK. This is somewhat a huge leap from where we were before and I am committed to continue working with our local communities including the Muslim community to increase transparency of the work that we do.
Independent: Unfortunately, I disagree with Alun Michael on this point that communities feel engaged. During my campaign, I've been travelling across South Wales and many of the people have said that they would like to see more of the Commissioner. If elected I would do just this, I will make sure I am present in all locality and ensure that I engage with communities and full transparency on PREVENT.
Plaid: Yes, I have to agree with Michael Baker on this comment. We need to have a more visible Police and Crime Commissioner. Already in my role as councillor, I have the understanding of being present at Ward meetings and speaking to local communities about issues that they are facing. This very same method is what I hope to apply if elected as your PCC.
Lib Dem: Yes, regular public meetings is something I wish to take forward. I have been very disappointed with the lack of such from the current PCC. People need to see the PCC and their team, and feel confident they will be listened to. All communities must and should be consulted on Police and Crime plans.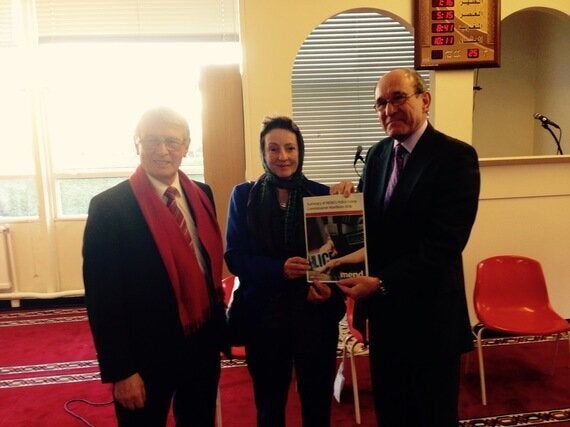 South Wales PCC Candidates with MEND Manifesto
Swansea MEND would like to thank all of the four candidates for engaging with us and their promise to work with us on our 12 pledges. If you would like to see the full MEND PCC Manifesto, please visit - http://mend.org.uk/pcc-manifesto-2016/
Last year, the elections to appoint Wales' first police and crime commissioners (PCCs) was marked by voter apathy. In South Wales, the turnout was at 14.7%, just under 5000 people voted. It is estimated that roughly 4000 Muslims live in Swansea... imagine if they all turned out to vote on May 5th.