For first time in 22 years I'm taking Christmas and the new year off - a real break from work and a chance to spend time with family.
There will, of course, still be lots of cooking!
Eight of us are house sitting at a friend's B&B, and when it comes to cooking I liken it to driving a car - I'm not a good passenger.
I understand why people get stressed about cooking at Christmas, but there are so many practical ways to ease the pressure and make sure you spend quality time with family and friends - not just the turkey.
As a disabled man in a competitive industry, I'm working with the disability charity Scope with hopes of inspiring young disabled people to follow their career dreams.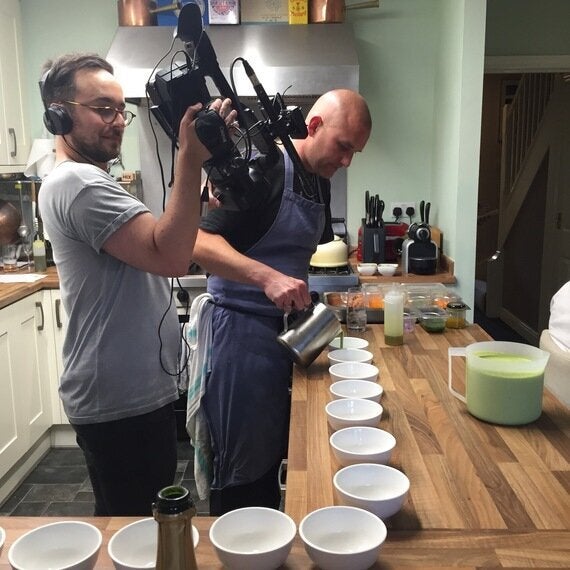 I'm also hoping to help all you Christmas cooks when it comes to the big day, with these tips:
1. Peel your potatoes a couple of days before the Christmas dinner and keep them soaked in water. For the best roast potatoes par-boil them on Christmas eve and then lay them on a tray in the fridge to draw any excess moisture out. This will ensure crisp roast potatoes with a fluffy center on the day.
2. Make sure you do enough food prep for Christmas Day and Boxing Day, if you're cooking for both. Potatoes are a great example of something you can prep for both days in one go. Par-boil them and then just roast one the morning of the day you need them.
3. On Christmas day, vegetables - like brussel sprouts - can be cooked early on in the morning, then run under cold water and left on the side until you are nearing serving time. They can then be reheated in oil and seasoning by being tossed in a pan before the meal. I cook mine with bacon lardons and chestnuts to keep them interesting.
4. Either get someone to lay the table the day before, or if you don't have the room then make sure all the cutlery and table decorations are in one place and ready to be laid just before the meal.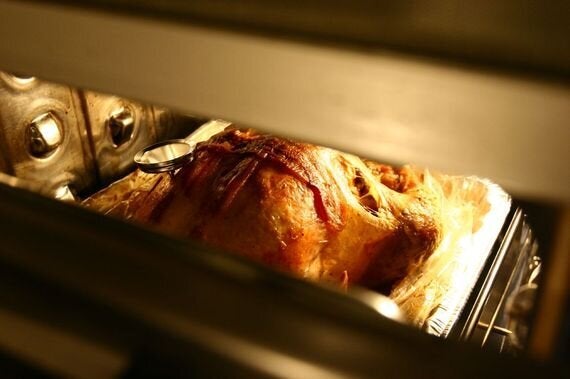 5. Ask your butcher to remove the legs and de-bone the meat. Then fill the legs with stuffing and cook with the crown. Meat with and without bones cooks at different speeds, so this will help you avoid any dry, overcooked turkey.
6. Treat yourself to a meat thermometer - the turkey has to cook above 75 degrees Celsius. Try not to open the oven door too much as you lose up 40% of its heat every time you do.
7. If you're cooking your turkey using gas and you live in a block of flats, or in a close-knit group of houses, then the gas pressure will be altered. It may take longer for your oven to heat up, so remember to start earlier.
8. If something goes wrong, don't panic. There isn't anything that can go majorly wrong and most people won't even notice something small.
9. If you get your vegetables out of the fridge and cooked early on Christmas day then you'll have more room in the fridge for drinks and anything else that needs chilling.
10. I make my Christmas pudding and Christmas cake in September, so this can be done anytime before Christmas. They can be stored in a cool, dry place - somewhere like a garage.
At 4pm on Wednesday I'm holding a Facebook live session with Scope, via their Facebook page. I'll be chatting through more of my Christmas cooking tips, as well as my work with the charity. I also hope to show young disabled people that they can achieve the career goals they set themselves.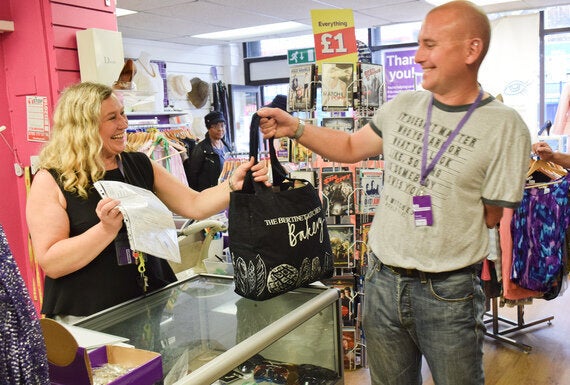 Ronnie Murray volunteering in his local Scope shop in Peckham
It's an old cliché, but I do believe that if you really want to do something you can do it - whoever you are.
In any industry you need to make sure you're in the right environment. If cooking is for you, then make sure you're in the right kitchen - somewhere you're happy and can flourish.
It's even more important for disabled people to be in the right working environment for them - everyone needs time to develop. In my career, I'd be shown how to do something by someone with two arms and then I would have to find my own way around that and adapt it using one arm. I was lucky that people I worked with understood this.
I think if you're surrounded by the right people and in the right place for you then you can be successful.
There's no such word as can't.
Join Ronnie on Wednesday 21 December at 4pm on Scope's facebook page where he'll be answering all your Christmas cooking tips live.