It was a Friday night and I was excited. I was meeting a long-lost friend to catch up for the first time in nearly four years; he was coming to east London for a bite to eat before he went to play a gig. 'I'm bored of all my usual spots, got any recommendations?'
I suggested Dishoom, a 'Bombay café' newly opened in Shoreditch, that I hadn't tried yet but had heard good reports. Emailing them to check we could reserve a table, their swift reply told me that bookings were only taken for groups of six or more but tables were kept aside for walk-ins. And so I arrived at 9.30pm - hungry and ready to eat. The wait? At least one hour! Already famished I didn't really fancy sitting down to our table at 10.30, nor finishing our meal sometime around midnight, and so off I stomped around Shoreditch, in the cold, looking for somewhere to eat.
"The reason for us not taking reservations has a lot to do with the Irani Cafés in Bombay... they're incredibly democratic and inclusive spaces" said Brian Trollip, Operations Manager of Dishoom, when I caught up with him one grumpy tweet and a couple of emails later. "It's essential that the café remains a casual space, where guests can simply pop in and visit without having to have reserved. If they did it would change the type of venue we are completely".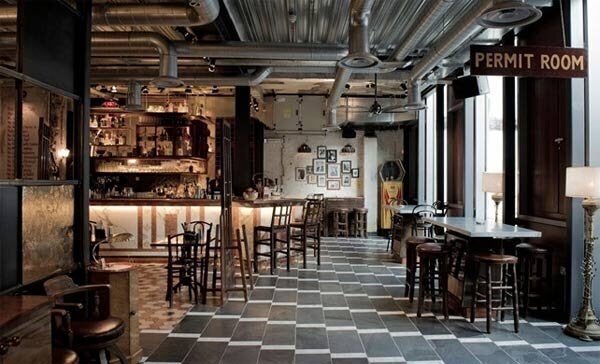 'No reservations' is becoming a growing trend in London particularly among the new breed of independent restaurants. Worn almost as a badge of pride by the likes of Bubble Dogs, Barrafina, Lobster Burger, MEATLiquor, Polpo, 10 Greek St and, of course, Dishoom, the no reservation policy might as well be a by-word for trendy, casual dining. It also means that if you get your timing wrong you could be waiting up to two hours to eat.
Digging into the reasons behind the trend, I contacted more restaurants. Luke from Soho eatery 10 Greek Street explained: "Although we are in Soho, we want to have a neighbourhood feel with regulars. Being fully booked all the time would mean regulars who want to pop in for an impromptu bite wouldn't be able to. Anyone who wants to come and put their name on the list can, and doesn't have to make a booking a long time in advance."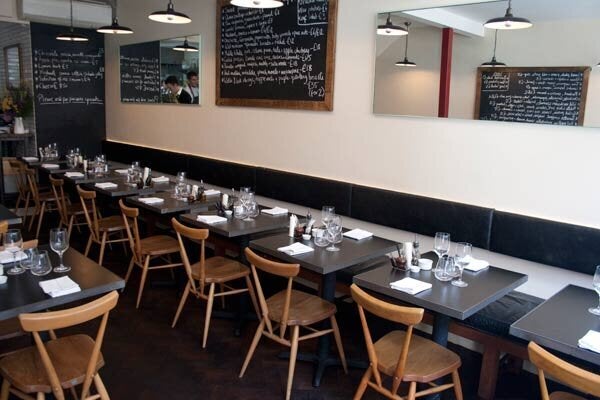 For others it's more a case of bringing some Meditteranean zing to the streets of London. "Barrafina is very much influenced by Spanish tapas restaurants," said Zoe Haldane, Head of Marketing. "There tends to be no booking policies there too and some of the fun of eating in these types of places are the people you meet and energy between fellow groups of diners - much of this can be experienced in the queue. It's hard to explain but it really does add to the atmosphere and buzz of the place."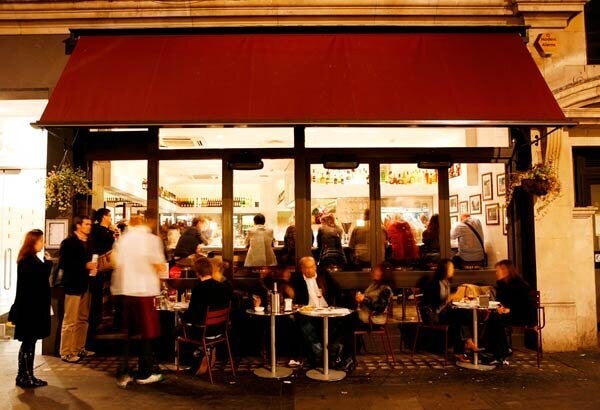 Does a lack of reservations mean a restaurant feels more casual? Décor, service and atmosphere play a huge part, of course. Not knowing if you'll be able to eat within an hour of arriving, however, doesn't scream 'relaxed' to me - more an unnerving thrill ride as to whether I'm going to make it to my mate's gig in time without having to shovel dessert down my neck, pay the bill as quickly as possible and reach for the Rennies an hour later.
While the restaurants I spoke to cited many esoteric and aesthetic reasons, I still suspect the primary motive is a financial one. No reservations means tables are rarely empty; waiting diners can be taken through to drink in the bar, boosting their bill. The fact that many no reservation restaurants will take bookings for parties of six or more bears this out - they are guaranteed a certain level of spend and so will keep a table aside.
Luke from 10 Greek Street was up front about the fact that prices would go up if less diners came through due to tables being booked in advanced, but there are restaurants in London that manage to remain affordable without making customers wait for tables.
Claims of 'equality' also seem a bit far-fetched to me - a chip shop is egalitarian. McDonalds is truly democratic. Refined plates of stylised light bites or high-end American 'dude food' are neither and it verges on the pretentious to contend so. In reality what the policy does is to raise hype and expectations and to turn tables faster.
Don't get me wrong; I've recently visited the three restaurants that were kind enough to talk to me and they all come recommended. Their food is great - 10 Greek Street in particular. I'm also not ignoring the fact that with rising food costs and a stagnant economy restaurants need to find profitable business models that enable them to survive, use good ingredients, and pay decent wages. I'm just not convinced the 'no reservations' trend adds anything to their customers' experience.