I say blogger and you say:
Random guy, we didn't date.
"Bloggers ask for free, expensive stuff."
(I had only asked her to 'review' a £500 non-returnable dress sample)
"You are a blogger, you must talk about yourself all the time..."
Having a blog is not like having a my space account...
I am a communications professional but I am a blogger as well. I love to explore the relationship between blogging and marketing and PR; and in the past years, I have employed several bloggers in my PR and marketing strategies with a combination of results. It wasn't all good but it definitely was all part of a learning process which made me understand the role bloggers play in marketing and PR today.
In the past years I have had a mixture of experiences with bloggers.
I have met bloggers who posted lazy, no content reviews and I have met bloggers who took reviews like professionals, working on the content as much as the design; building a long-lasting relationship with the PR; and being, consequently, involved in any future campaigns.
I have founded a Blogger Network and I have learnt that the right blogger could really help you sell anything, even a simple mug.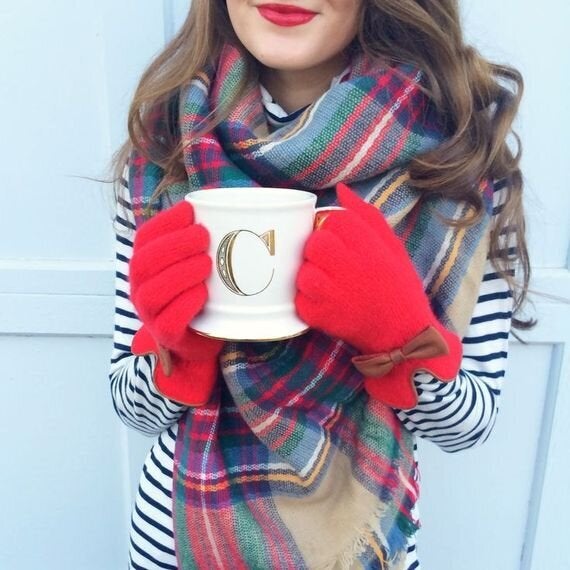 Not entirely sure what I like the most: the mug, the gloves or the scarf but it all works really well together: every single detail is in place, from the red lips to her curly hair, everything looks good and clickable.
According to Wordpress, over 409 million people view more than 15.8 billion page per month; with users producing about 43.7 million new posts and 58.8 million new comments each month. Numbers speak for themselves and Instagram is today one of the most popular social networks where people like me, shopaholics or trends obsessed, look for the latest product...
...but it's never just about the product.
The blogger includes any products in their boutique, dream-like, world. A pen is not just a pen anymore, it's a decor object which looks good with anything; which gives you the key to a more stylish version of your world and, naturally, yourself.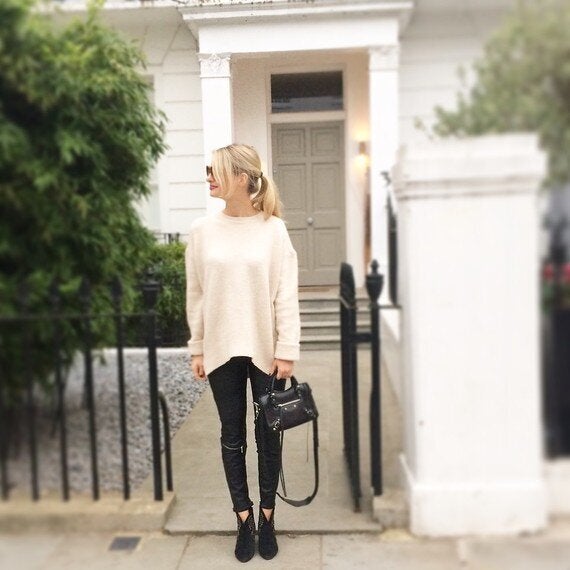 It's almost like she comes out of the latest September issue of Vogue. She looks good in anything she wears, she lives in London and, most importantly, she's also an Instagram queen.
Whatever she wears, whatever she takes pictures of or whatever she keeps in her bag, it's trendy, upbeat and get products to be sold faster than anything else.
Blogs, good ones of course, have this power, you see; they are one of the most interesting promotional tools for marketeers as they succeed in showing products (working on the blog design, presentation, photo-shoot, writing up, etc...) and sharing them (social media, especially visual ones like Instagram or Pinterest) with targeted followers who will be most likely to be interested in them and, even, make the final purchase.
That's why when people or potential boyfriends make silly, my-space-like jokes about being a blogger, I prefer to show them the numbers:
Chrissabella, blogger: 10k followers
Liberty London Girl, blogger, marketeer: 26.6 followers
Zoella, vlogger: a book, a cosmetic line and 6.4 subscribers