The realization that my time à Paris was approaching its conclusion felt strange and rather daunting. With the next chapter of my year abroad in Madrid mere weeks away, I felt it reasonably unlikely that my tutors would delight in me having read Le Journal de Bridget Jones by way of embracing French culture. It was thus time to launch myself into as many museums, theatres and galleries as my petite intern pay would permit.
I trotted along to see Le Misanthrope at La Comédie-Française (Palais Royal metro). Despite an amazing production and the impossibly beautiful, traditional theatre interior, I found it quite difficult to keep up with. If you're looking for something slightly easier (and shorter), go for Le Malade Imaginaire, again by Molière, performed at Théâtre Michel (Havre Caumartin metro). Once seated in the theatre, surrounded by several excitable children, I felt significantly more confident than I did waiting for Le Misanthrope to commence the week before. Perhaps unsurprisingly, the play does veer into panto-esque territory, but it was easy to follow, entertaining, and soundly performed.
My personal favourite has to be La Huchette, a tiny theatre nestled into the winding back streets of Saint-Michel (Saint-Michel metro). Eugène Ionesco's two most famous works, La Cantatrice Chauve and La Leçon, both celebrated for their absurdism, have been performed at the Huchette since 1957 without interruption. Just opposite the theatre is a truly fantastic crêperie, Chez Gina. By no means fancy, but delicious and economic when you have shed out twenty euros in the name of French comedy.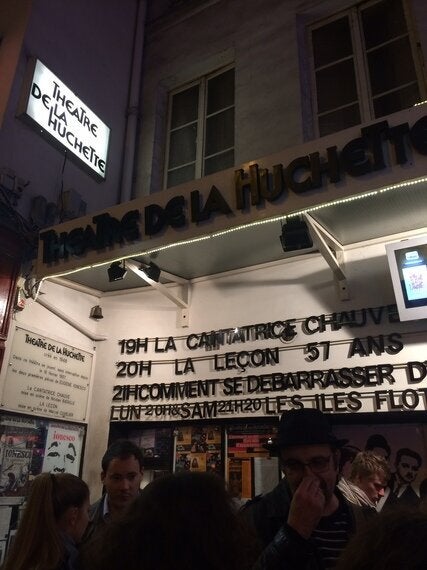 Take a trip to Musée Rodin (Varenne metro), a museum that hosts the major works of French sculptor Auguste Rodin, and wander around the gardens (don't miss Le Penseur). While in the area, revise your French history at Le Mussée de L'Armée, which is just down the road. If you have the time, do a day-trip to Monet's Gardens. If you're otherwise engaged in an internship making garlands and pompoms, pop into Musée Marmottan (La Muette metro) for a collection of hundreds of impressionist and post-impressionist works.
One of my first excursions in Paris was to an empty bar in Saint- Michel to watch Liverpool/Chelsea on a shaky projector screen. The things you do for love (crucially, in the city of love). Given that my chances of seeing Real Madrid play in the next four months of my year abroad in Spain were indeed slight, I booked tickets to watch Paris Saint-Germain (PSG) vs Toulouse at Parc des Princes (Porte de Saint-Cloud metro). The theatricality of the whole event was hugely entertaining, with the loyal PSG fans screaming the names of their beloved players in unison, while waving flags of a frankly ridiculous size in the stands. The atmosphère incroyable aside, this was perhaps my most enjoyable Parisian experience.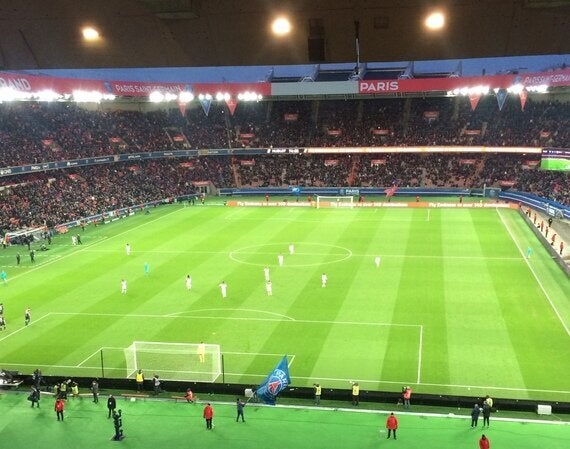 How to sum up five months à Paris? I won't miss Gare du Nord; I loathe it more with every Eurostar trip. Nor will I miss the incessantly annoying tune played inside the hellish station. I'll miss my Parisian nest, complete with all of the weird and wonderful items bought from markets. Most of all, I'll miss the people I've met here, the evenings spent together in wine bars discussing who had the most laughable internship, the slow developments in our French social circles, and who had found love in Paris thanks to Franglish or, more frequently, Tinder.
Five months is long enough to have a city feel like home. In this case, a home that is still mourning and recovering. The recent attacks brought huge sadness to Paris, attacks that targeted what France holds dear, the freedom of expression. In an effort to combat signs of intimidation, the French responded with marches, vigils, campaigns and hashtags honouring freedom and the lives that were lost in the abuse of it. The glitz and the glam that supposedly embody Paris were put on hold; the world was watching Paris, but in the city itself, a reflective and emotional silence prevailed in the days following this tragic episode for France.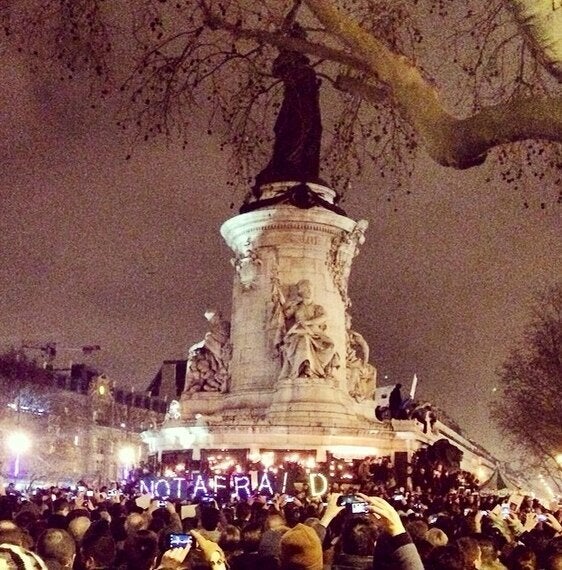 Popular in the Community