As my Eurostar train was pulling into Paris, the reality of what I was doing and where I was going had not really hit. I didn't know where my flat was, how to get there, or what I was going to do about mon petit déjeuner. What I did know was this: I knew I was at Gare du Nord, a notorious playground for thieves and pickpockets, and the place at the heart of countless horror stories of students who had just returned from their year abroads. Keeping one eye on my offensively large suitcase, I shuffled through the ominous station, starting my adventure in the place that I now call home: Paris.
I can offer little advice for dealing with Gare du Nord, but the following tips may prove useful as you embark on your year à Paris.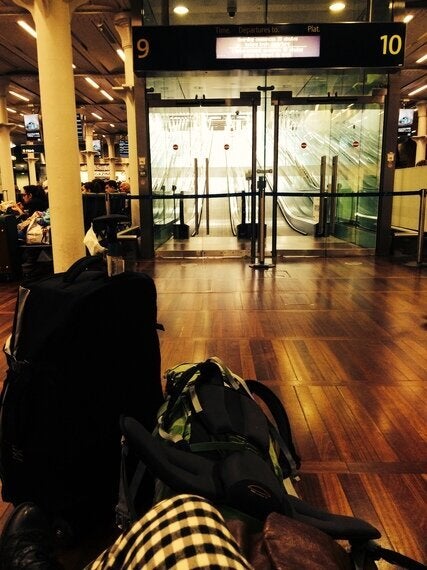 1. Get there a week early. I forgot how arduous admin can be; you cannot set up a French bank account overnight and it can be surprisingly difficult to find times that correspond with the desperately inconvenient bank opening hours once you have started working or studying. I went with Société Générale and a week later, I was trotting round with my very own 'carte bleue', feeling hopelessly local with MLE (mademoiselle) plastered on my bankcard. This preparatory week meant there was time for furnishing an (albeit tiny) apartment thanks to a 'brocante' (flea market) that we found metres away from where we live. Needless to say, we returned triumphant with some one-euro bargains.
2. Do invest in a monthly Navigo pass for the metro. In order to get one, you need proof of address and a passport-sized photo. You can top up your weekly (valid for 1 week from Monday) or monthly (valid for 1 month from the 1st of the month) Navigo pass at all metros, but you can only buy and set up one at certain stations, for example, Gare du Nord (careful...), Bastille and République. To compliment your Navigo pass, the 'Paris Metro' app does exactly what it says on the tin. And probably more. With no roaming or Wi-Fi necessary, this app has fast become my most treasured one.
3. Do not invest in a pricey French phone. Almost everywhere has Wi-Fi; a snazzy new smartphone will be redundant. Finding your way around Paris has been rendered so ludicrously simple thanks to countless street signs and the aforementioned gem of a metro app. Furthermore, the French are famous for their 'randonées' (rambles), so take advantage of this when finding your feet, bidding au revoir to those data-roaming Google Maps.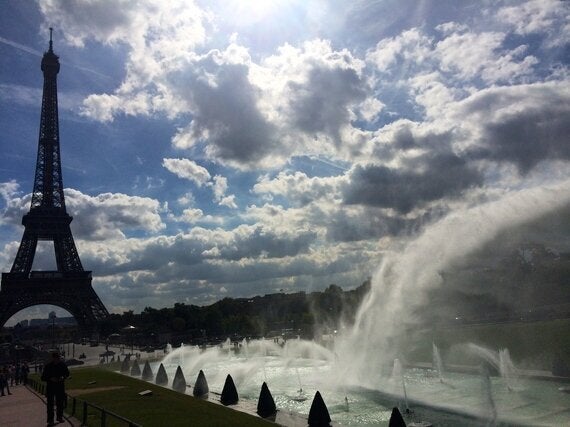 4. Find and treasure a French guarantor. In several cases, to rent a flat in Paris, you will need someone who lives and works in France to sign a few documents. If you are using agencies such as Air BnB for your accommodation, you may be able to dodge this conundrum. Our French guarantor made sure we avoided paying needless costs to our estate agent that would have amounted to 400 euros. She has also offered to cook us some French food, which can only be a good thing. Similarly, Bonne Chance to those attempting to find accommodation before arriving in Paris; it is far easier to surf that glorious metro and arrange viewings once you get here, residing in an Air BnB until you can start to build your Parisian nest.
5. If you are working, be prepared to spend the first week or so in the role of the quiet, nervously giggling intern- I certainly took to the role marvelously. Getting used to hearing people talk about things other than the environment and immigration will at first be testing, but once you get used to the pace and the different voices, chatting about the Spice Girls and their mark on the music industry will come surprisingly naturally.
Once the admin has been adminned, the Year Abroad actually is the adventure that it has been sold as being. Putting a week aside to organize yourself means that you can enjoy it fully and economically (those Navigo passes really are the dream). So keep these tips in mind when setting off on your big trip- and do mind those pickpockets.