Most countries surrounding Swaziland offer game safaris but none can quite offer the personal touch that the Swazis provide.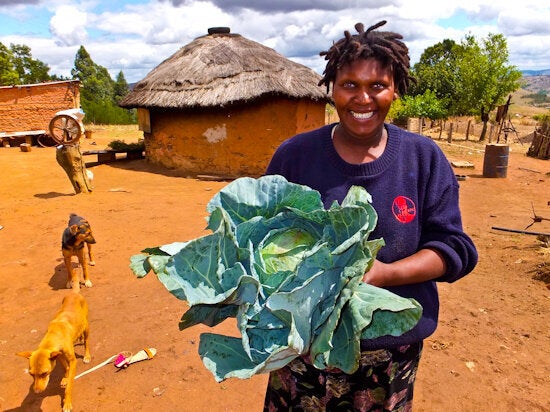 Swaziland is a tiny country bordered by South Africa and Mozambique and is ruled by King Mswati III, the continent's last remaining absolute monarch, who's just taken his 15th wife. It's slightly smaller than Wales and the excellent roads mean it's easy to get from the mountainous plateau in the north to the low veldt of the south.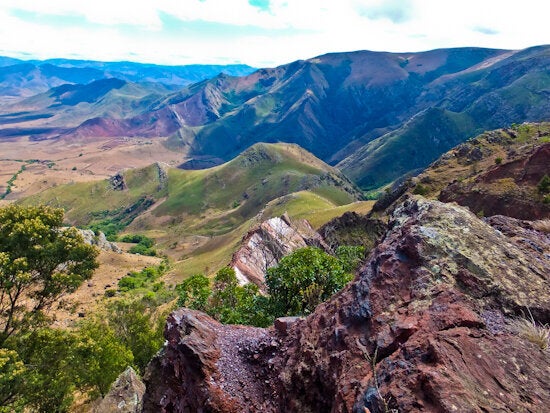 I'm here at the end of winter and the first bursts of rain are already turning the scorched veldt green, attractive with purple jacarandas blooming by the side of the road. It's a four hour drive from Johannesburg and I spend my first night at Pigg's Peak Hotel in the forest just outside the lumber town of the same name. After waking to a glorious sunrise, I visit the nearby 80m Phophonyane Falls and get my first flavour of the bush as I wander the trails in Gobolondlo forest.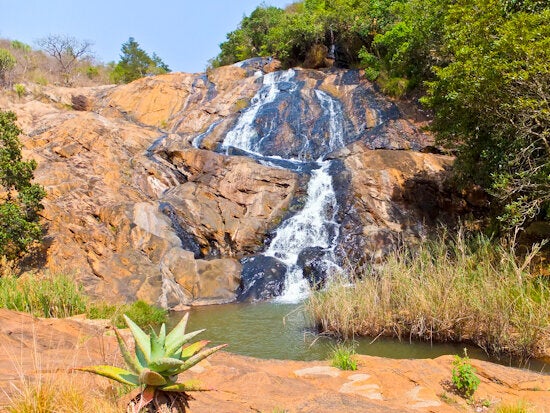 It's already striking how different the atmosphere here is from South Africa and I'm charmed by the gentle Swazi people - whenever you meet there's the complicated traditional handshake involving a double action with fingers and thumbs and enquiries after your health and well-being. This isn't the emptiness of the US "Have a Nice Day" but rather something that is completely genuine - so much so that I really do feel interested in their reply. It's particularly welcoming when you arrive at hotel reception, at the end of a long drive, to be confronted by a broad smile and even the odd giggle.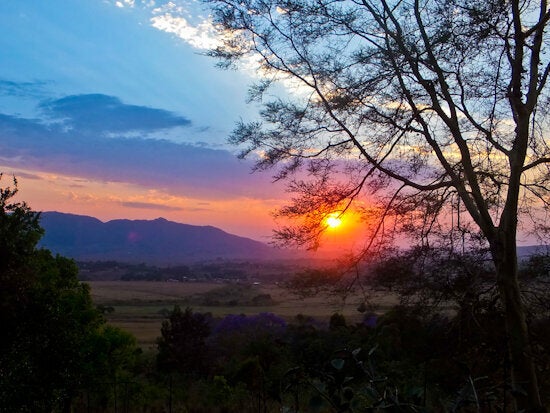 Highlights here are the game reserves and on my second day I get to talk to the person who almost single-handedly invented conservation in the country. Ted Reilly is now in his 80's and I meet him at Reilly's Rock Hilltop Lodge, built by his Boer war veteran father in 1910, and now a charming hotel. By the 1960′s Swaziland had lost most of its wildlife, so at his own expense, Reilly created Swaziland's first ever nature reserve in 1961 and went on to help found the Swaziland Royal National Park system.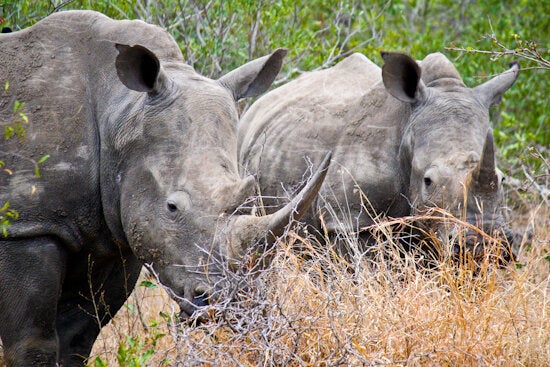 He's credited with restoring 22 regionally extinct species of animals to his homeland, including the southern black and white rhinos, and with helping to turn Swaziland into an international eco-tourism destination. Unlike its South African neighbour, which is still suffering Rhino poaching on a grand scale, the country's last kill was in 2011 and the poachers were all brought to justice. The threat is still here, however, and Ted is under no illusions that his reserves will remain immune. Fortunately he has a direct line to the King and he's been given the resources he needs - when I visit the parks, armed rangers are very visible on their patrols.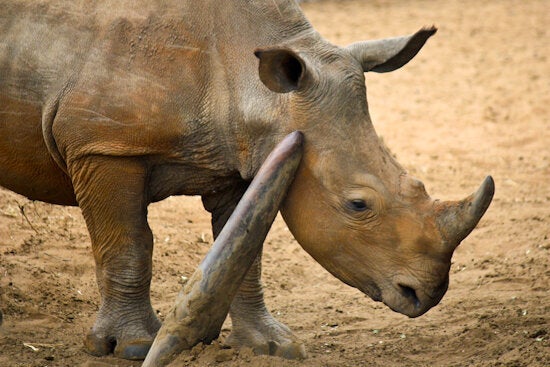 Ted's standout reserve is Mkhaya - there are no big cats here but plenty of rhino, buffalo, giraffe, hippo, elephant and antelope. The luxurious rooms at Stone Camp have no doors or windows, although there is a metal gate just high enough to prevent Hyenas jumping into your bed. Only Buffalo and Elephant are excluded from the area, so in theory you could end up with a Rhino in your bed, although I suppose you would hear it coming first. All I encounter are friendly Nyala, wandering about the place, but once we're on a safari drive, it's a different matter. White rhino seem to be everywhere, even close to the camp and we do run across a solitary black rhino munching away in the bushes.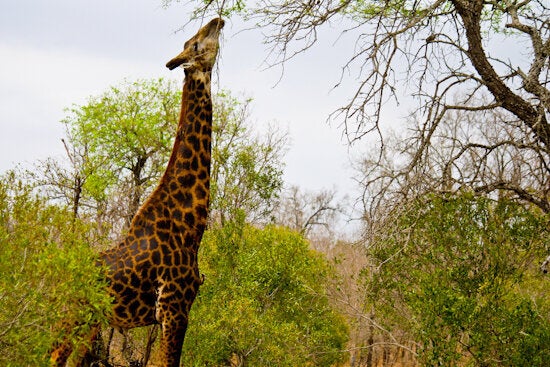 Giraffe are taking advantage of the recent rainfall to munch the newly sprouted leaves from the tops of the trees, watched by zebra grazing nearby. What I like about this park is the tranquility - there's no jam of vehicles arriving when game is spotted and even the camp is limited to just 12 cottages.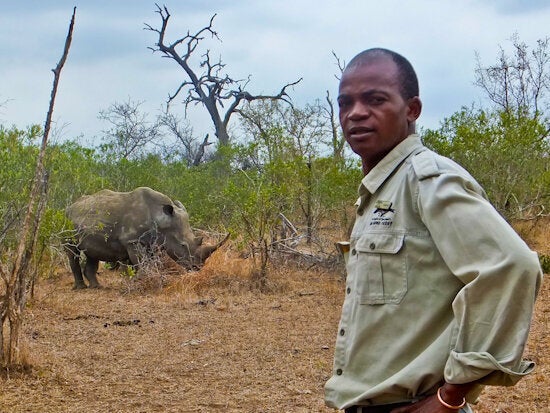 Next day I'm out on foot and just in front of us are a herd of over 50 buffalo blocking our path. The ranger is not carrying a gun, "After all", he says, "I could shoot one but what about the rest of them?" He prefers to rely on his instinct and experience and, sure enough, we divert off the track, to allow the animals to pass. He believes buffalo are the most dangerous of the big five as there are no tell tale signs of aggression. My guide tells the story of his experience in another park when he and his friends had to take refuge in the trees until the animals had passed.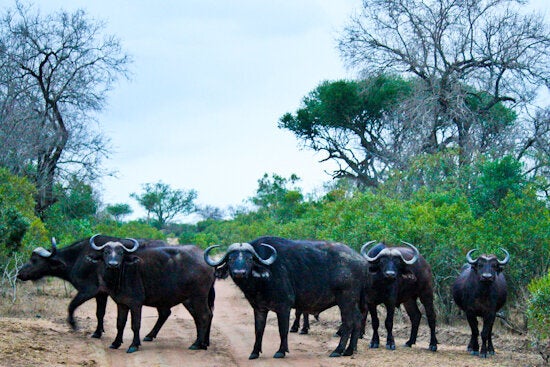 There's total of 17 protected areas with 3 run by Ted's organization, Big Game Parks. At Hlane they even have lions, but nothing quite matches my experience on foot at Mkhaya. Something quite different is the Malolotja Canopy Tour in Malolotja Nature Reserve . I take a long drive in an open game vehicle through Baboon, Blesbuck, Eland, Impala and Zebra to the forested Sihlotswane gorge where they've set up 10 zip lines and a 50m suspension bridge. I've already been kitted out with harness and helmet and I climb to the first platform, high above the trees.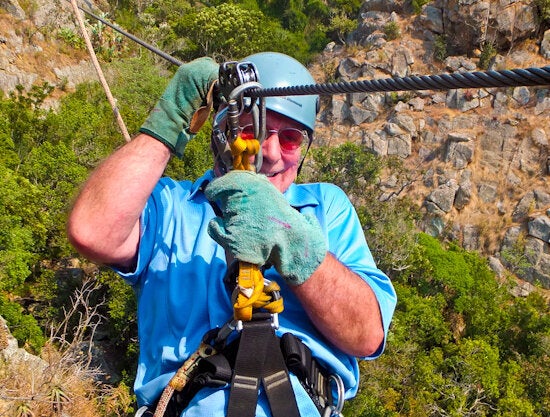 This is not something I expected in Swaziland but I'm soon winging my way across the gorge, completely terrified. It gets easier the more I do, but as I approach the last and longest line, the wind has become stronger - so much so, in fact, that the guide in front doesn't quite make it to the platform on the other side. He's marooned above the gorge and has to physically pull himself across the last 10m. This is something I want to avoid so I through myself into the air, with the minimum of braking, and as a result arrive safely although rather too quickly at the last platform. I decide I prefer confronting a herd of buffalo.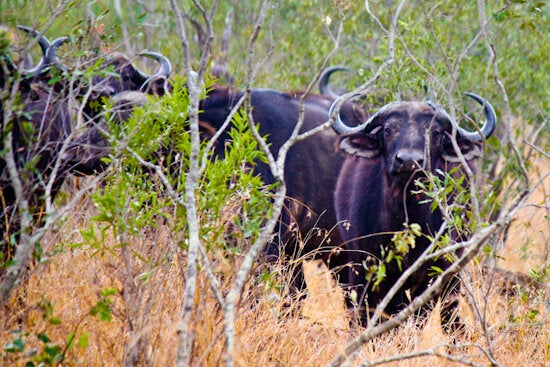 My last night is spent at the Forester's Arms, a half hour drive from the capital, Mbabane. Ruth Buck has been running this hotel since before she can remember and it shows. It originally started as a watering hole for the locals but is now a delightful boutique hotel with excellent food. Dinner is three courses but you can choose to eat all 8 choices since portions are tasting menu size. Of course I do just that and standouts include the Tanzanian curry chicken and banana soup with apple pie and ice cream a close second. Apparently people drive from over the border to eat her famous Sunday lunch and I can see why.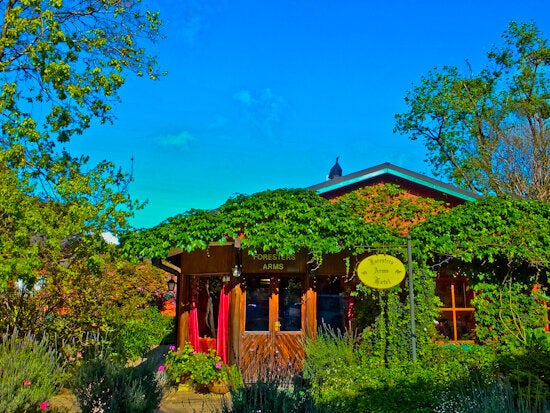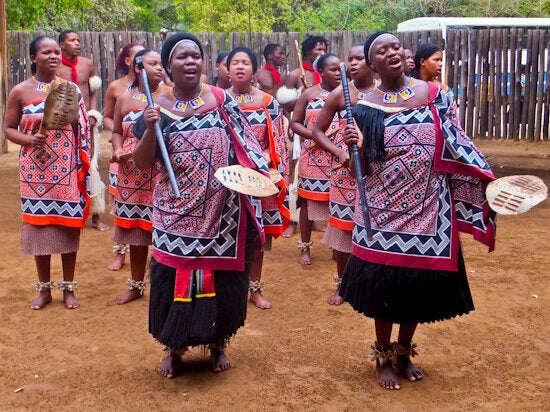 Mahlatini Luxury Travel offers 9 nights with car hire in Swaziland from £850.00 per person sharing: 1 night at Piggs Peak (B&B), 3 Nights at Foresters Arms (DBB), 2 nights at Stone Camp in Mkhaya Game Reserve (FB + scheduled safari activities) and 3 nights at Riley's Rock Camp (HB + scheduled safari activities) starting in Nelspruit and ending in Mbabane.
South African Airways fly daily from London Heathrow to Nelspruit in South Africa and Mbabane in Swaziland (travelling via Johannesburg) from £850.00 per person.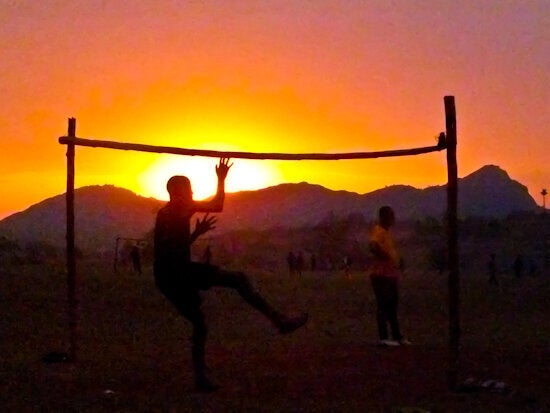 All pictures copyright Rupert Parker
Related