The Czech Republic is famous for the quality of its beer, but the region of Southern Moravia is now producing excellent wines and is also an area of outstanding natural beauty.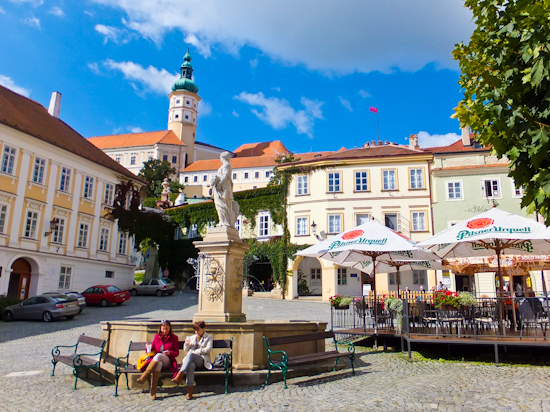 I'm standing in the square of the charming Czech town of Mikulov, overlooked by its huge chateau. The grape harvest is about to start and various stalls are selling a yellow cloudy liquid in plastic bottles labelled Burcak.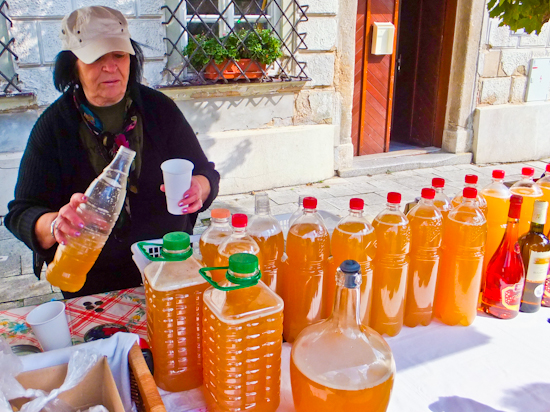 It doesn't look particularly appetising but this is the juice of freshly pressed grapes that's been allowed to ferment for a few days. Alcohol content is around 5% and you have to drink it fairly quickly to enjoy it in peak condition. I'm offered a sample and the taste is sweet, with a slightly sour undertone, not unlike pear cider but I can't say I'm really a fan.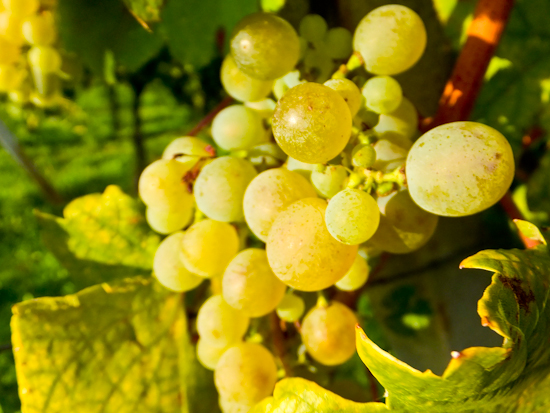 Vines have been here since the third century when Roman legionaries first started cultivating grapes, close to one of their camps in the nearby Palava hills. The golden age of wine began in the middle ages but unfortunately, at the turn of the 20th century, phylloxera had a devastating effect. Wine production substantially decreased and quality went down, particularly during the communist era, when the emphasis was on quantity with a small number of grape varieties. After the velvet revolution, and subsequent membership of the EU, standards began to rise but surprisingly very little is exported - local consumption accounts for almost all the production.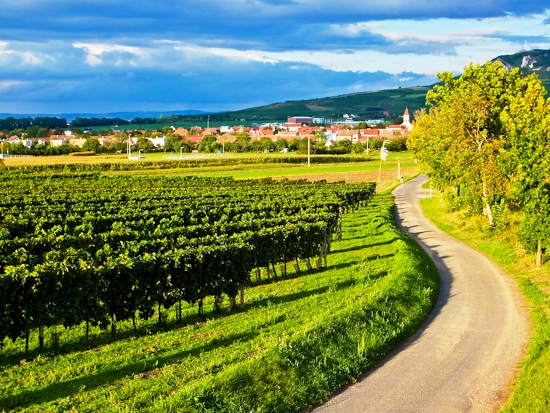 So the only way to taste them is to drink them in the Czech Republic so I rent a bike and follow one of the many wine trails. It takes me along the border with Austria, through village streets lined with wine cellars and rows of vines climbing the hills. The white cliffs of the Palava Table Mountains glow in the afternoon sun and great flocks of birds cross my path. In the Czech Republic there's zero tolerance on alcohol for motorists which also extends to cyclists, so I must be careful not to swallow any of the wines.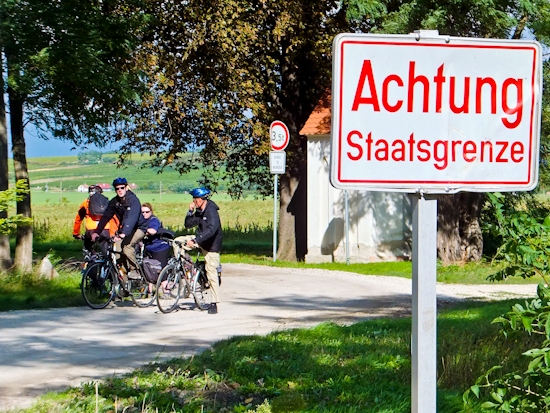 My first stop is at the Kern winery where David Kern has 20 Hectares of 18 different grapes mostly whites including Chardonnay, Sauvignon, Riesling, Müller-Thurgau and Traminer but he also produces some reds. I ask why so many varieties and am told that's the way they've always done it and the Czech customer wants choice. Of course it's impossible to taste them all, but I enjoy his late harvest Italian Riesling from 2012 and a slightly drier Müller-Thurgau. He's hoping for a bumper crop this year, as September has been cold and dry, and harvesting is about to begin.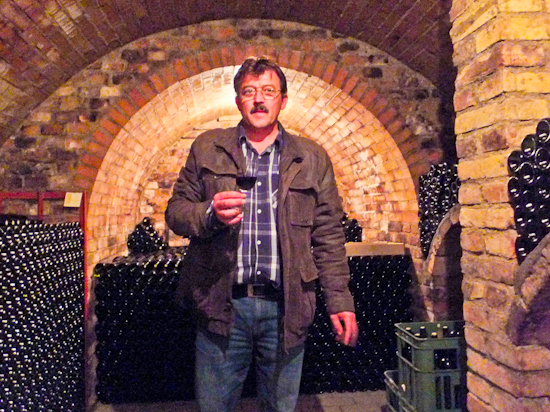 I have a similar tasting at the Kovacs winery in the village of Novosedly, which has the largest area of vineyards in the country, with over 4000 Hectares under cultivation. Again they've a wide mix of grapes, and astoundingly I learn that in the Czech Republic there are 20 varieties of red and 26 of white. I get to taste a Muscat, a Riesling, and Green Veltliner before moving on to a Zweigeltrebe rosé and a Regentské cuvée red. Wine in this area is surprisingly good value and his range from less than £3 to just over £10.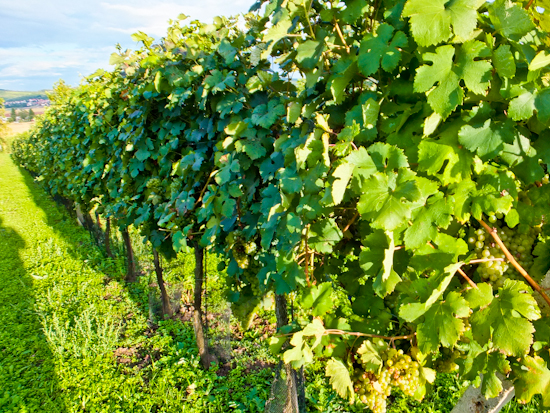 The sun is turning the white cliffs pink as I approach the Mikrosvin winery. Vojtěch Vít comes from a family who've been making wine here for over 100 years, but he's keen to modernise and has travelled extensively to study production in other countries. He tells me that wine from Moravia can be the best in the world and that's the level he's ambitiously aiming for. Unlike most of his colleagues, he's concentrating on Italian Riesling as he believes the chalky soil is especially suited to this variety. He's only been making wine here since 2009 but already his method seems to pay off. His 2010 Rzlink Vlassky is particularly good, although the 2011 comes a close second.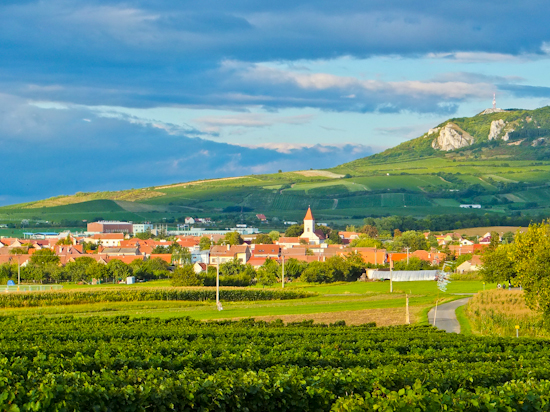 If you want to avoid cycling then the Chateau, in nearby Valtice, houses the tasting exhibition of the Wine Salon of the Czech Republic. Every year they choose the hundred best wines made from grapes grown in both wine regions, Moravia and the more Northerly Bohemia.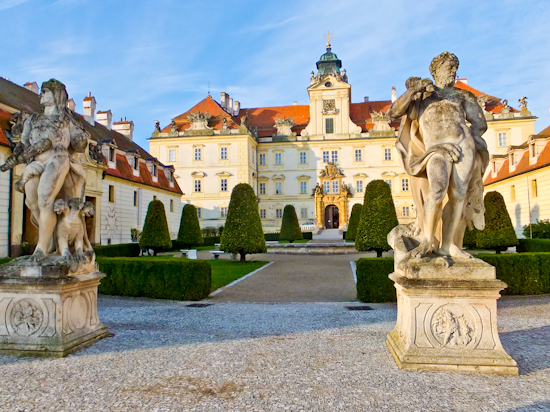 It's a tough job because in Moravia alone there are over a thousand vineyards, but somebody has to do it. In the castle cellars these hundred best wines are available for tasting together with some contenders for this year. Amazingly for around £12 you get 90 minutes to sample as many as you can but you have to remain standing.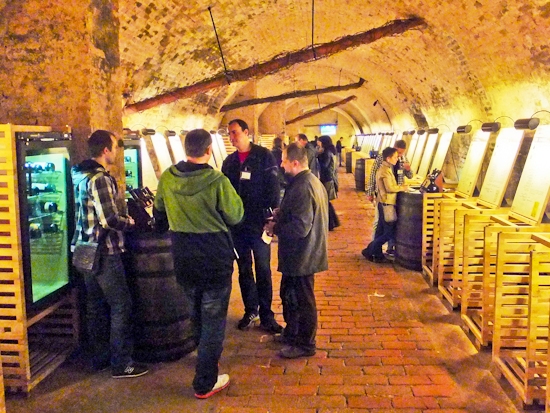 I opt for a guided tasting of a measly 7 wines but am taken through the wines by an expert sommelier. He lets slip that he used to be a policeman but wine has always been his hobby. I confess that I have been drinking and cycling but he whispers to me that in the wine regions they turn a blind eye to this unless you're involved in an accident...if only I'd known.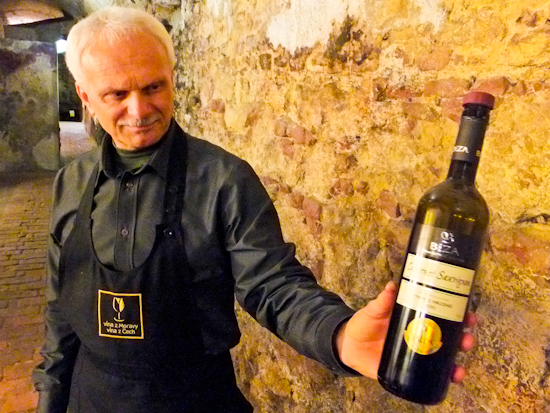 Even if you're not into wine, then the area is still well worth a visit for its fairytale castles, medieval towns and protected natural areas. Of special interest are the catacombs of nearby Znojmo, with almost 100 kms of underground tunnels on four levels. And, of course, you're bound to eat dumplings - in all shapes and sizes...
Café Fara has excellent food and a few rooms and makes a comfortable base to explore the region
Mikulov Tourism has information about the town.
Tourist Authority South Moravia has information about the region.
Czech Tourism has information about the country.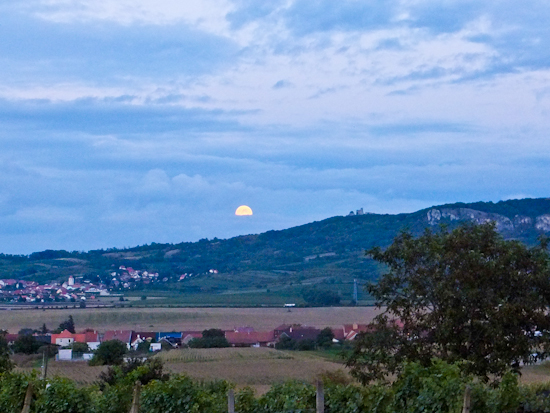 All pictures copyright Rupert Parker.