The Gard region of France is frequently overshadowed by its Provencal neighbour, but the Camargue and Cevennes both offer unique culinary gems.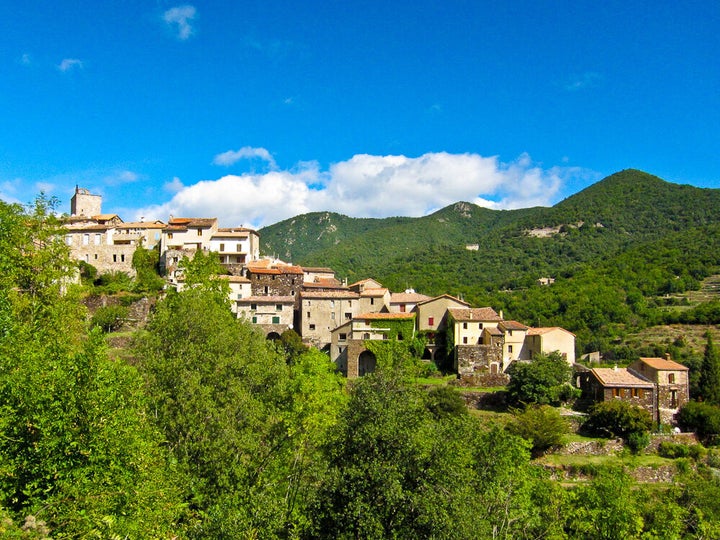 In my opinion, the best way of getting to this part of France is by rail - Eurostar to Lille then TGV to Nimes. It really doesn't take much longer than the plane and it's far more relaxing.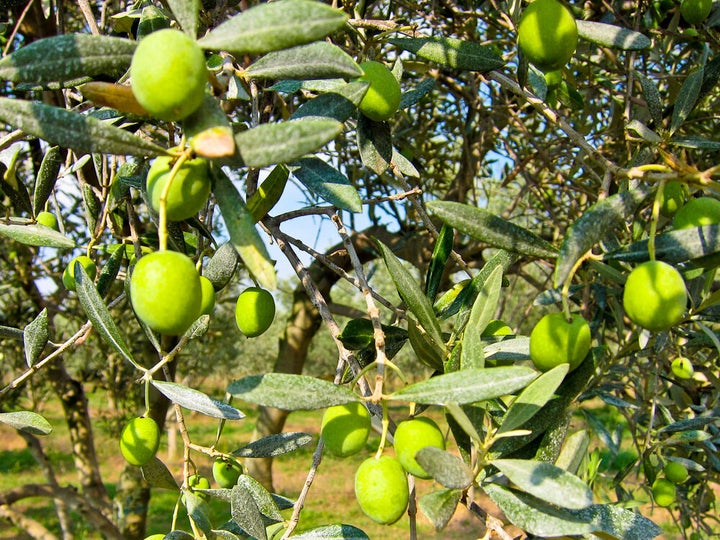 I start off by visiting Le Moulin des Costieres, an organic olive oil farm which grows Aglandau, Arbequine, Bouteillan and Picholine varieties. Oil made from at least 60% Picholine has AOP (L'Appellation d'Origine Protegee) status bestowed by the EU and can only be produced in the Nimes region. On my tongue I get flavours of plums and pineapple and even a hint of green apples. It has a remarkably low acidity of between 0.15 - 0.2 % due partly to the fact that it's harvested and pressed on the same day.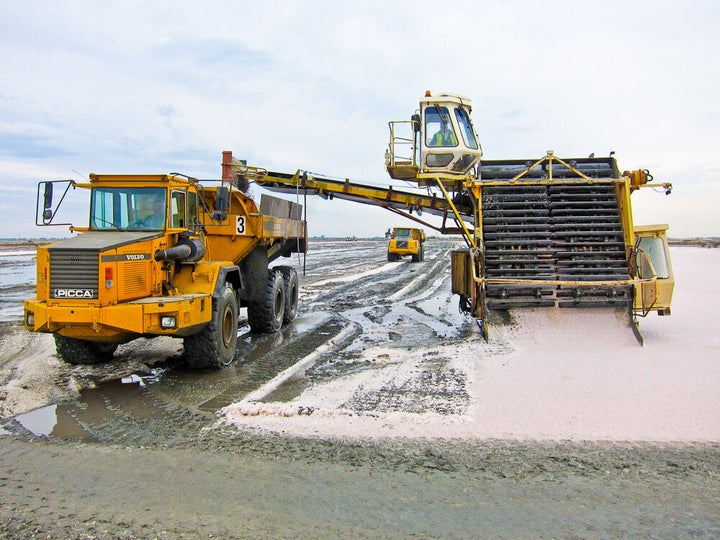 Another ingredient that's essential for any cuisine is salt. Across the Camargue, by the coast at Aigues-Mortes are 10,000 hectares of salt marshes. These have been harvested since antiquity and today produce around 250 million tonnes a year. The jewel in their crown is the Fleur de Sel which is only produced in one month between July and August. Unlike the standard salt which is left on the bottom, these smaller crystals form on the surface and are harvested by hand when the wind stops blowing. Slightly pink and with small traces of magnesium and potassium, it has a smaller grain size. A blind tasting shows it's more delicate than normal sea salt and is ideal added to raw ingredients such as tomatoes.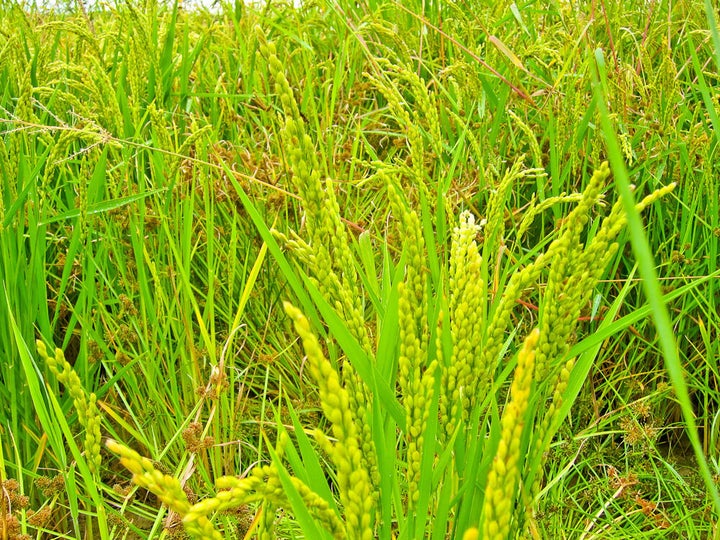 It was Henri IV who ordered the start of rice cultivation in the Camargue but it probably started before that, the seed carried by boats into Aigues-Mortes. Unlike in Asia, there's only one harvest a year but it still produces a third of French consumption. Originally only round rice was grown, but conditions are such that now red rice, basmati, and long grain can be found in the`45 Hectares given over to the crop. All have IGP (Protected Geographical Indication) status and they even produce a Red Rice beer.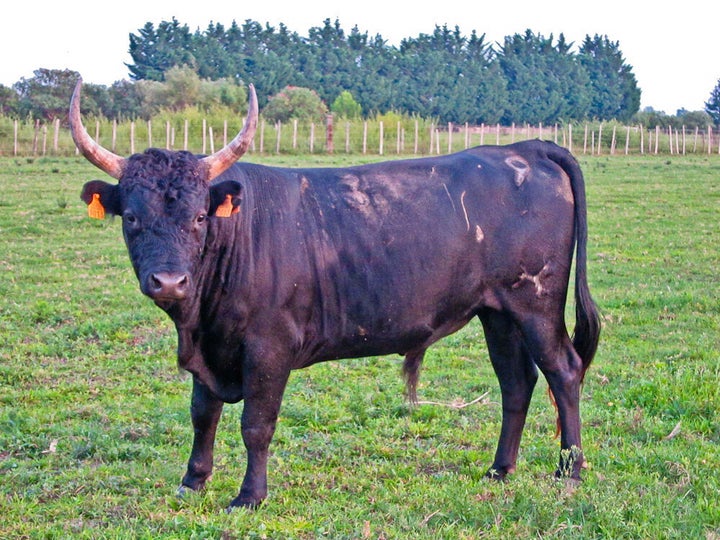 The most famous inhabitants of the Camargue are the wild bulls that are raised for sport, notably to compete in the village streets or in temporary bull rings. The event is completely different from its Spanish counterpart and no animals are harmed, rather the competitors attempt to remove tassles and strings attached to the horns. Animals that are not selected to compete are slaughtered in the normal way and end up in hte local butchers. La Gardianne. The meat has AOP status and, slow cooked with red wine and herbs, it becomes a delicious stew known as La Gardianne. It also makes a delicious pate known as Fricandeau and people travel for miles to buy Hocine Said's saucisson from his butchery in the village of Le Cailar.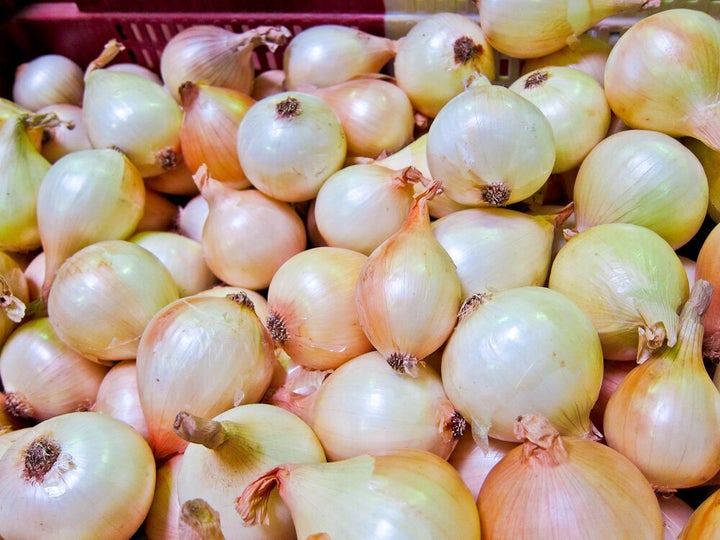 Travelling to the North West of the region, I get to the mountains of the Cevennes and discover another staple with AOP status. Sweet white onions are cultivated on sandy soil terraces around St Andre de Majencoules and their special taste is due to being exposed to the wind and sun. Around 100 small farmers produce 2000 tonnes per year. Water content is high so they're juicy and sweet enough to eat raw, but even better cooked and caramelised. They've already been adopted by famous French chefs and it's only a matter of time before they get over to these shores.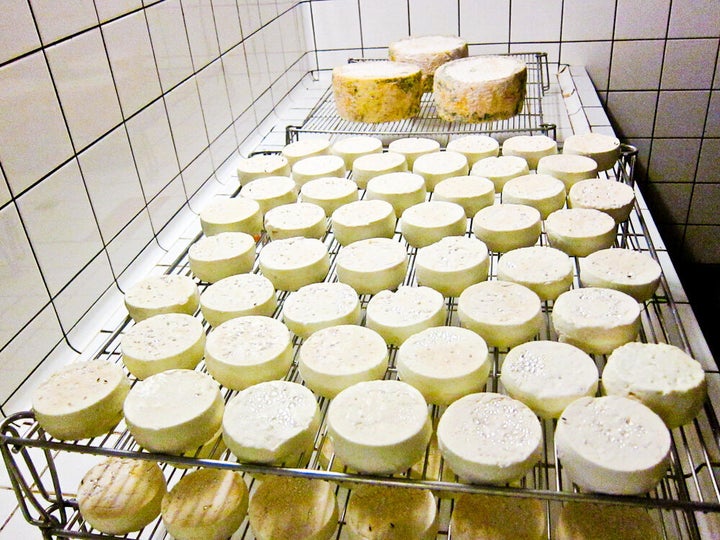 Cheese is a cottage industry here with Pelardon being the king of the goat's cheese. Methods of production have remained unchanged for centuries and I visit Celine Mourgues to find out her secrets. She keeps 80 goats and milks them twice a day. After the mild has cooled she adds rennet and leaves for 24 hours before transferring the curds to circular moulds. She adds a tiny about of salt to the surface and turns them after another 24 hours, before taking them out of the mould and leaving them on a tray. After 11 days in the cold dry air, the cheese is ready to eat and I must say it's delicious.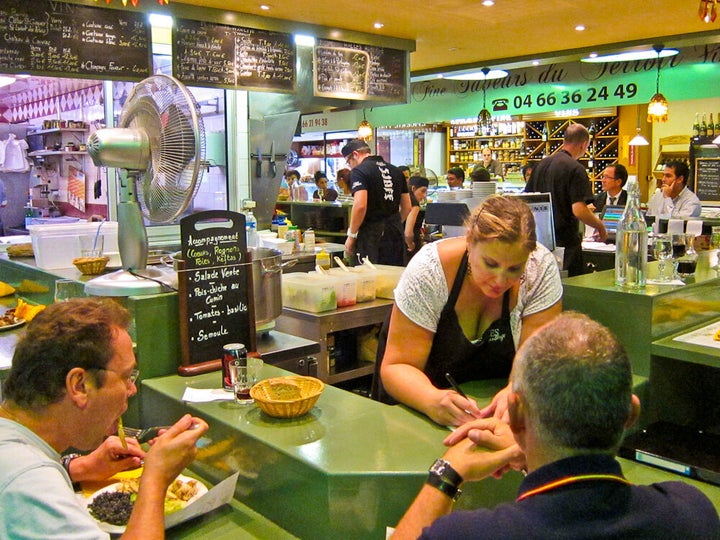 The final part of my culinary journey ends in food hall in Nimes. There's a dazzling amount of produce on display but my nose leads me to a small café in the middle of the market, known as Halles Auberge. People perch on stools eating typical dishes of duck hearts, lamb kidneys and lamb livers from narrow ledges. I can't resist the locally collected snails cooked in a sauce of onion, garlic, chopped greens, ham, anchovy, tomatoes and almond flakes. Forget the beast you've eaten before in garlic butter, these are the real McCoy - it's worth travelling all the way to the Gard just to sample these.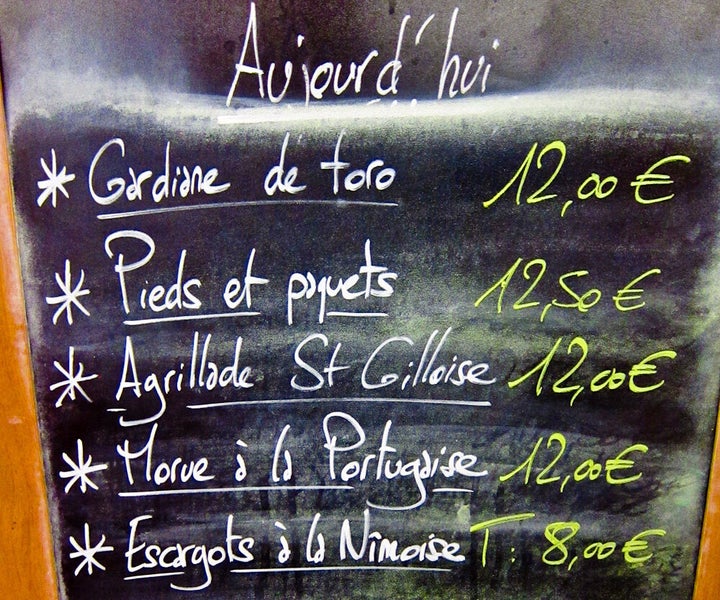 Train fares from London to Nimes start at £119 standard class return. Call 0844 848 4070 or visit Rail Europe Travel Centre, 193 Piccadilly, London W1J 9EU.
All pictures copyright Rupert Parker
Related