Situated in a premium location between Lisbon's Chiado and Bairro Alto districts, the Mercy Hotel's 47 rooms are designed by renowned Portuguese architect Miguel Sarraiva.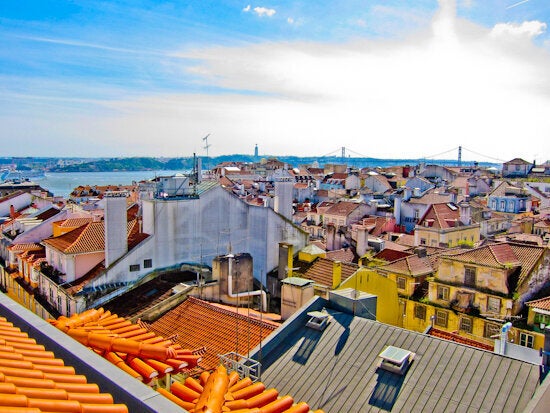 The great joy of Lisbon is that you can stay in the heart of the city and walk everywhere, that's if you have the stamina to tackle the seven hills that it's built on. It's also a bit of a climb to the Mercy Hotel, converted from an historic building, halfway between the Chiado and Bairro Alto districts, but it's well worth it. Anyway you can always get a taxi, as fares are cheap here, but once you've dumped your case, then you're in a prime location to explore.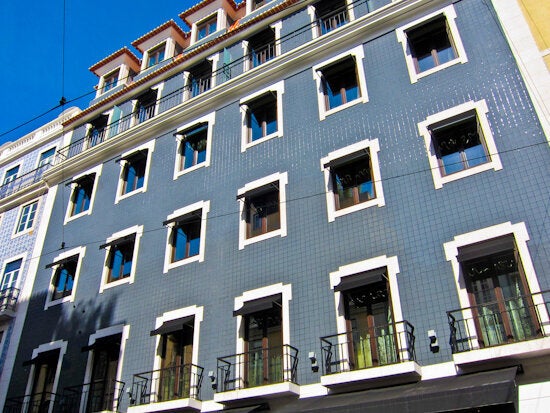 Each of the Mercy's 47 rooms is named after Portuguese cultural icons, but the interiors are completely modern, painted in sleek, neutral palettes with dark wood furnishings. I'm lucky to have a suite on the 6th floor and your really do feel on top of the world here. From my balcony I have panoramic views across the city to the Tagus Bridge and the Bairro Alto. If you can't stretch to the suite you can still enjoy the same stunning views from the Belvedere Terrace.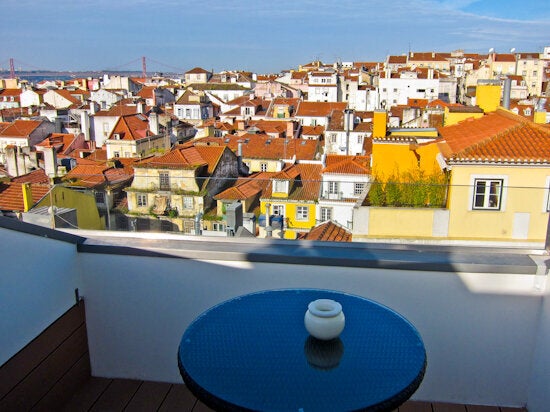 I have to say that they get everything right here in the rooms, with crisp white linens, comfortable pillows, power shower, even a shaving mirror to magnify your imperfections. Better, service is impeccable with friendly staff greeting you by name, as you pass by reception, and a turn-down team second to none. I also like the way breakfast happens, with an individual buffet tray served at your table with a selection of cheeses and cold meats. There's a choice of eggs, and best freshly squeezed local orange juice.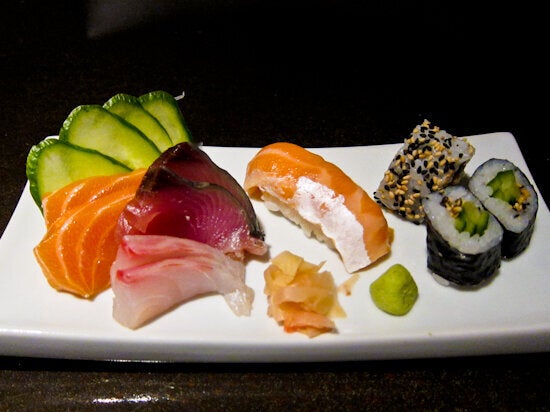 And if you're feeling peckish, the Umai Restaurant serves up a mixture of Asian delicacies with a Portuguese twist. Chef Paulo Morais is one of the masters of Japanese cuisine in Portugal and I must say, I can't fault his sushi and sashimi. Other dishes draw their inspiration from Indian, Vietnamese, Thai and even Himalayan cuisine and I can heartily recommend his tasting menu, a snip at a mere 35 Euros.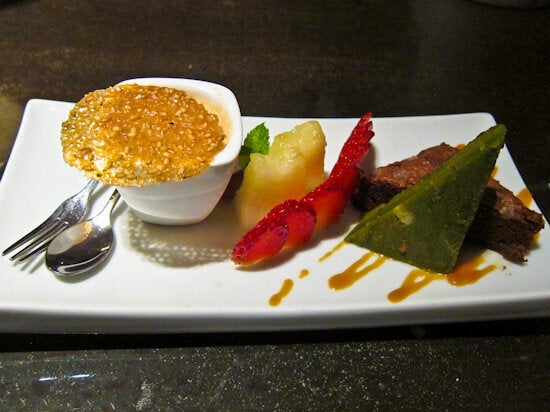 Lisbon is a great city for a weekend break and its position by the sea guarantees excellent fresh fish, as well as ocean breezes to cool you down in the height of summer. You can spend days wandering the twisting narrow alleys, that give the place its unique character, and the Mercy Hotel makes an extremely comfortable base to recover from all the exploring. Actually you could just make a special trip to indulge in its luxury - this is certainly the happening place to stay in Lisboa.